The Office of Equity was established in 2018 to advance educational equity throughout CPS. We know that while student talent is distributed evenly across our schools, opportunity is not. Our district can only truly succeed once every student receives the support they need and access to the high-quality education they deserve.
Equity means championing the individual cultures, talents, abilities, languages, and interests of every CPS student by ensuring they receive the necessary opportunities and resources to meet their unique needs and aspirations. Our top priority of racial and educational equity aligns with the CPS Five-Year Vision, which outlines our district's values and goals, and affirms that every decision we make must be filtered through an equity lens.
Programs
Great Expectations Mentorship Program (GEM)
| | |
| --- | --- |
| | Great Expectations Mentoring Program |
We coordinate and support the GEM program to provide a leadership pipeline for African-American male and Latinx CPS educators to advance in their careers. During the 10-month program, GEM fellows work closely with district leaders to develop leadership skills, gain an understanding and perspective of equity, and connect with GEM mentors and other innovators to transform their work in education. GEM connects its fellows with resources and mentors, and encourages them to test their ideas, reflect on their work, model and affirm equitable practices, and navigate challenging situations.
Instructional Equity Working Group (IEWG)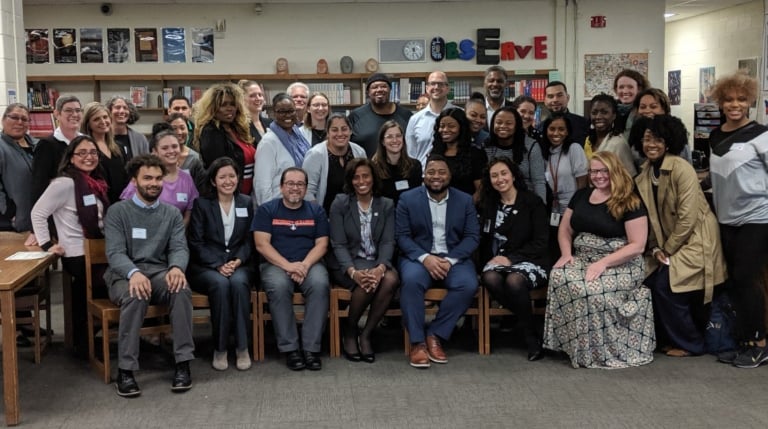 The IEWG is a cross-disciplinary working group of teachers, principals, school support organizations, and researchers exploring and recommending high-impact shifts in change ideas (shifts in practice) that drive educational equity throughout CPS.
CPS places students at the center of every decision and understands that our school leaders and educators are the experts on what their schools need. In order to ensure more equitable outcomes and create lasting change in our district, school leaders, educators, and district administrators must work together, try new ideas, and approach big problems in a spirit of inquiry and experimentation.
Resources
Equity Framework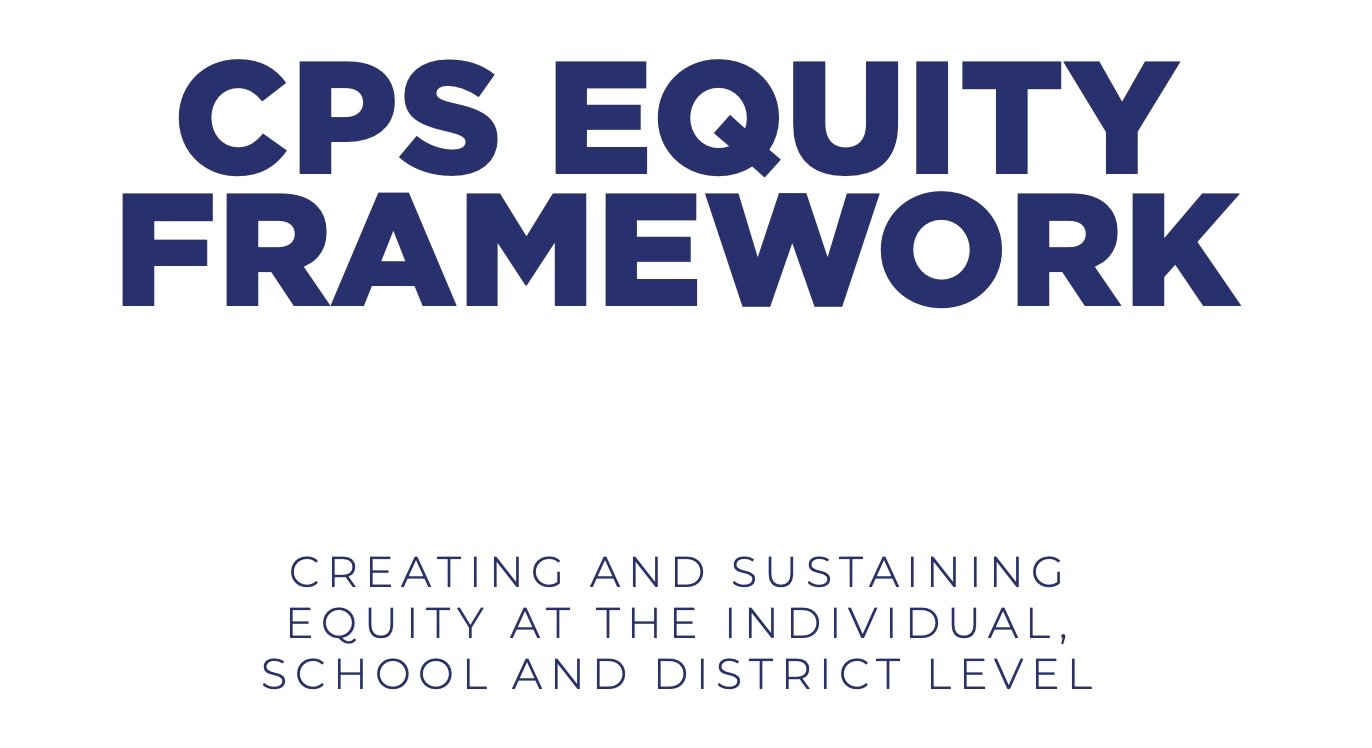 In order to facilitate positive and productive conversations about equity in our school communities, we have begun developing a preliminary Equity Framework, which will serve as an institutional resource to help CPS stakeholders learn about and apply an equity lens in their own work. Every CPS stakeholder must be working toward educational equity—beginning with our own leadership.
We will listen and gather feedback on the Equity Framework from school and district leaders in order to fully capture the diverse perspectives and experiences in our district. This project is a living document and represents an ongoing and thoughtful collaboration between principals, educators, school staff, community partners, central office, and network staff.
Dr. Fatima Cooke

Chief Equity, Engagement, Strategy Officer, She/ Her

Evangelina Covarrubias

Executive Director, She / Her / Ella

Liam Bird

Director, Racial Equity Initiatives, He/ Him

Kristina Lunger Lopez

Equity Professional Learning Specialist, She/Her

Rachel Parnell

Equity Program Manager , She, Her, Hers

Angela Scott

Office Manager

Tyler Frazier

Equity Experience & Belonging Fellow, They/ Him

Hassan Chaudhry

Equity Data Strategist , He, Him, His

Ro Curtis

Equity Intern, They / Them