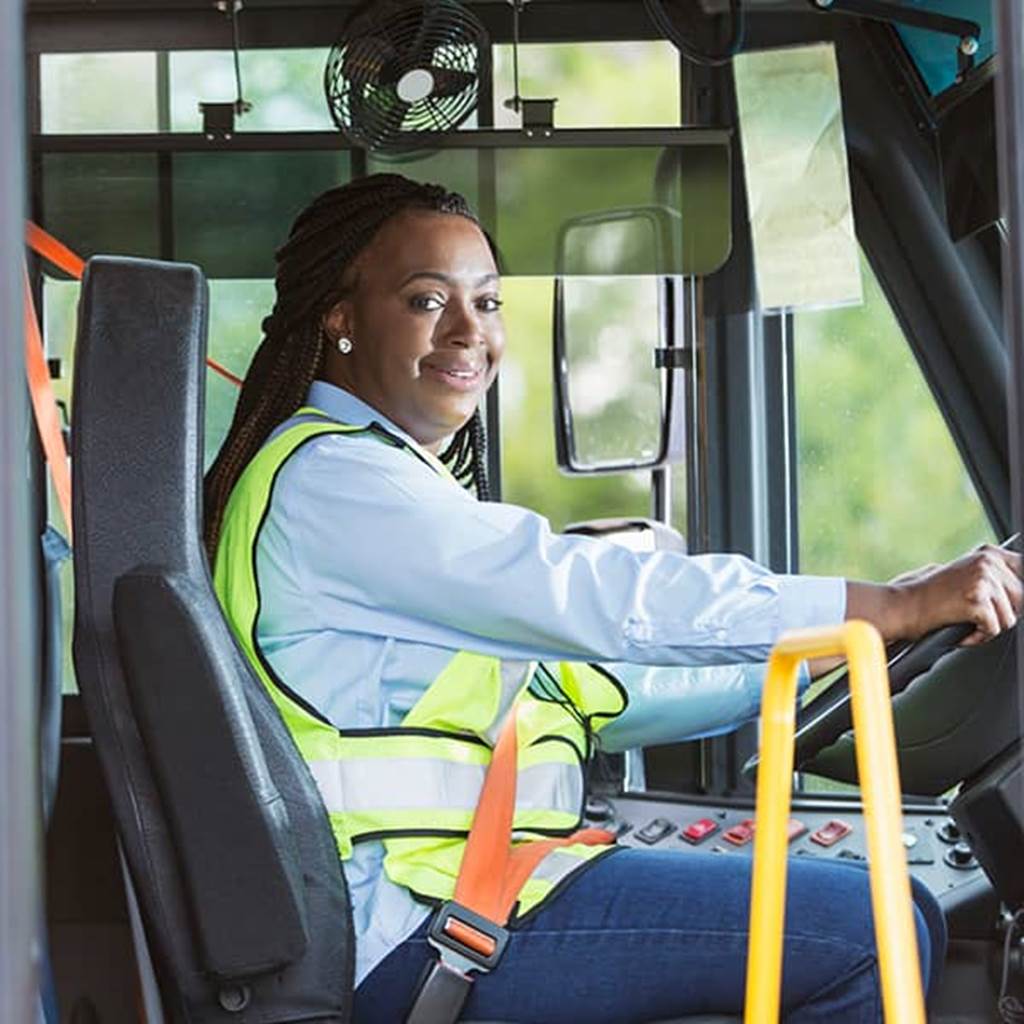 Join Our Team
CPS contracts with 13 bus companies who each handle hiring for bus driver positions. Send your resume to driver@cps.edu and our Transportation Department will disburse resumes to companies.
Updated September 20, 2023
As you may have seen in the news, our country is continuing to experience a severe bus driver shortage, and that shortage is directly affecting CPS for the 2023-24 School Year.
In keeping with our commitment to prioritizing our most vulnerable students, and in alignment with policy approved by the Chicago Board of Education, CPS prioritizes transportation for Diverse Learners and Students in Temporary Living Situations for transportation. All Diverse Learners and Students in Temporary Living Situations who qualify for transportation and request transportation will be provided with transportation. At this time, CPS cannot provide transportation to families of General Education students in magnet or selective programs due to the bus driver shortage.
If you have questions about your student's eligibility for transportation, please contact their school. If your student is eligible, please fill out an application for Transportation Service [ ENGLISH | SPANISH ]. The form must be completed and signed by the parent or guardian, and signed by the principal. The school will send in the form for processing by CPS.
If you are the parent of a child with disabilities for whom transportation is provided as part of an Individualized Education Program (IEP) or 504 Plan and your child is experiencing transportation related problems, call 773-553-2860 for immediate assistance.
Financial Incentive Program
Diverse Learners and Students in Temporary Living Situations who are eligible for transportation services from CPS are eligible for up to $500 per month to enable families to self-transport their student(s) to school for the 2023-2024 school year. As long as the student maintains enrollment at a CPS school, has an active transportation request, and maintains a 20% or greater attendance rate during the 2023-2024 school year, this student is eligible to participate in the financial incentive program.
Families of Diverse Learners and Students in Temporary Living Situations who want to receive the monthly stipend can use the Financial Incentive Program Form [ ENGLISH | SPANISH ].
Payments are delivered by the U.S. Postal Service to schools. Parents and guardians can collect payments from the school. For check inquiries, parents and guardians may contact their school directly or the CPS Student Transportation Services Department at 773-553-2860, option 7 or via email at transoptions@cps.edu.
It is important to note that families of Diverse Learners and Students in Temporary Living Situations who have accepted the monthly stipend can choose to give up the stipend at any time in favor of District-provided transportation. Families will be given a daily stipend of $25 per day to self-transport their student to school while CPS works to place the student on a route. Placement will occur within two weeks of receipt of an approved request.
CTA Student Discount Card
For general education students in selective programs who qualify for transportation but may not have access to transportation this year, CPS is working with our partners at the Chicago Transit Authority (CTA) to provide Ventra cards valued at $35 per month (round trips cost $1.50 for students) free of cost to those students. Parents or guardians can also request one weekly companion pass per student to accompany their student on CTA. Fill out this form to request a Ventra Card.
Ventra cards and companion passes will be available for pickup from the designated transportation coordinator at your child's school when the school year begins. As has been tradition recently, all CPS students will enjoy free transportation on CTA for the first day of school, Monday, August 21.
SY2023-2024 Transportation Services Forms