Chicago Public Schools Fills Chief Talent Role
26 April 2023
New chief adds innovative approach to District's recruitment and retention efforts
CHICAGO – During today's April Board of Education meeting, Chicago Public Schools (CPS) announced the appointment of the District's new chief talent officer. With more than 15 years of experience in public education, both as a teacher and talent professional focused on equity, the new chief talent officer brings strategic leadership to the talent office during a critical period in the District's teacher recruitment and retention efforts.

The Board unanimously approved Ben Felton to serve as the District's chief talent officer.

"We are incredibly excited to welcome Ben Felton into his new role with Chicago Public Schools," said CPS CEO Pedro Martinez. "As a former CPS educator and long-time member of the Central Office team, Ben's experience exemplifies the opportunities we want to create for every current and prospective teacher. That's why I can't think of a better person to fill the chief talent officer position to help CPS build a diverse pipeline of talented educators to support our students and dedicated central office professionals to support our schools."


The biography for Ben Felton is as follows: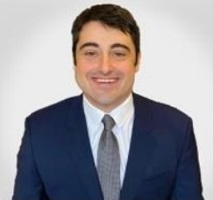 Ben Felton, Chief Talent Officer

Ben Felton has been appointed Chief Talent Officer for Chicago Public Schools. Felton has held various leadership positions within the CPS Talent Office where he launched the Teach Chicago initiative, CPS' strategy to recruit, retrain and develop the highest quality and most diverse teaching force in the country. Felton began his career as a third grade teacher on the South Side of Chicago.


Originally from Chicago, Felton holds a bachelor's in human and organizational development from Vanderbilt University and a master's in education leadership from Harvard University. He is a 2018 fellow of the University of Chicago's Civic Leadership Academy. Ben and his wife are the proud parents of two young sons.



###