Chicago Public Schools Fills School Support Roles
22 March 2023
New network leaders bring decades of experience to key positions
CHICAGO –During today's March Board of Education meeting, Chicago Public Schools (CPS) announced the appointment of three dedicated and experienced public servants to the District's network system of school support. With more than six decades of combined experience, these new network leaders will provide critical support, guidance, and best practices to school leaders.
The Board approved the appointment of Estuardo Mazin as Chief of Schools for Network 2. Additionally, Gilberto Piedrahita has been named Deputy Chief of Schools for Network 8 and Tamika Ball is taking on the role of Deputy Chief of Schools for Network 17.
"Network chiefs and deputy chiefs provide extraordinary support and guidance to our school leaders," said CPS CEO Pedro Martinez. "With more than six decades of experience, Estuardo, Gilberto, and Tamika know how to bring resources together that drive critical supports to schools and boost student achievement."
The biographies for these leaders are as follows: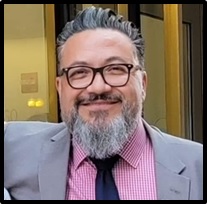 Estuardo Mazin has more than 20 years of experience working for Chicago Public Schools. He is committed to helping and working alongside principals and school staff to support high academic and social-emotional learning standards for all students through professional adult learning and coaching.
Estuardo previously served as the Deputy Chief for Network 1. He began his educational career at Cooper Dual Language Academy in Pilsen. He has been a teacher, case manager, and school counselor at various schools on the city's south side. In 2008, Estuardo became the assistant principal at Ravenswood Elementary School. In 2011, he became the principal at Barry Elementary School, establishing a Dual Language Program and bringing the school from Level 3 to Level 1 in four years.
Estuardo has a master's degree in Guidance Counseling from Roosevelt University. In addition, he completed the required courses in educational leadership and administration from the University of Illinois at Chicago and is currently completing a doctoral program in Educational Leadership at American College of Education.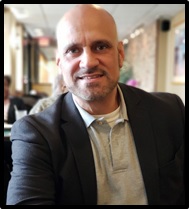 Gilberto Piedrahita has worked for Chicago Public Schools for the past 22 years, including seven as the principal of Jordan Community School. Growing up in Colombia, Gilberto was the youngest of 11 children. After working for 10 years as a dentist, Gilberto found his true passion for educating children and earned his credentials as a bilingual educator. He believes that every child can achieve with the assistance of supportive school leaders and community members.
Gilberto served as a bilingual educator and classroom teacher in CPS for 11 years. In 2011, Gilberto became the assistant principal at Saucedo Scholastic Academy, where he served until 2015 when he joined Jordan Community School. Gilberto participated in the Aspiring Principals - New Leaders program in 2010 to develop his leadership skills and prepare to become a school principal.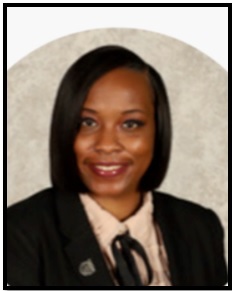 Tamika Ball has 18 years of experience serving the students of Chicago Public Schools. Most recently, Tamika served as the principal at Gage Park High School where she increased the school's freshman-on-track rate, scholarships earnings, and college and career enrollment. Under her leadership, Tamika also expanded advanced course offerings, including implementing career technical education (CTE) programming, college medical science courses, and increased the number of advanced placement courses. Her leadership and innovation directly resulted in Gage Park becoming an AP Capstone School.
Through restorative justice practices, Tamika significantly reduced the number of out-school suspensions in addition to reducing the number of police calls, and expulsions to zero. She believes in the importance of teaching the whole child through academic efficacy, student agency, social emotional learning, and inclusiveness by creating systems for students to take ownership of their learning. Ms. Ball is currently seeking her doctorate at National-Louis University and enjoys politics, reading history books, and spending time with family and friends.
###
About Chicago Public Schools
Chicago Public Schools serves more than 322,000 students in 635 schools. It is the nation's fourth-largest school district.