Chicago Public Schools Fills Vital Health Role
26 January 2023
New chief health officer brings wealth of public health expertise to CPS
CHICAGO – During today's January Board of Education meeting, Chicago Public Schools (CPS) announced the appointment of a dedicated and experienced public servant to the District's senior leadership team. With more than a decade of experience in public health, the new chief health officer will provide critical support to CPS and leadership of the Office of Student Health and Wellness (OSHW).
The Board unanimously approved Dr. Sofia Adawy Akintunde to serve as the District's chief health officer.
"We are incredibly excited to welcome a new chief health officer to the CPS central office team to lead our ongoing efforts to advance health equity in our schools," said CPS CEO Pedro Martinez. "Health is a vital component of student success in school and in life. Dr. Adawy Akintunde's experience in community and school-based health will be an invaluable asset to CPS students and our schools."
The biography for Dr. Sofia Adawy Akintunde is as follows: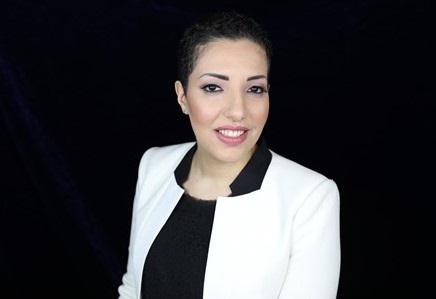 Dr. Sofia Adawy Akintunde, Chief Health Officer
Dr. Adawy Akintunde most recently served as the Senior Health Center Director at the Inner-city Muslim Action Network (IMAN) where she led the center's strategy and operations, including overseeing a staff of 50 and serving more than 3000 patients. As the sole physician on staff during the COVID-19 pandemic, Dr. Adawy Akintunde led the development of the health center's policies, public health response, and delivery of clinical care. Before joining IMAN in 2018, Dr. Adway Akintunde served as a School-Based Physician at the University of Illinois at Chicago's (UIC) federally-qualified health center, Mile Square, where she supported the health needs of several middle and high schools on Chicago's south and west sides. During her tenure with UIC, she also served as the Site Medical Director for Mile Square and as an Assistant Professor of Clinical Family Medicine.
Dr. Adawy Akintunde holds a Bachelor of Arts degree in psychology from the University of Chicago. She earned a Doctorate of Medicine from the University of Illinois at Chicago College of Medicine, where she completed a residency in family medicine. During her tenure at UIC, Dr. Adawy Akintunde completed the Scholars for Teaching Excellence Faculty Fellowship. Dr. Adawy Akintunde completed the Midwest Fellowship for Primary Care Champions in 2021 and was conferred the degree of Fellow of the American Academy of Family Physicians in 2022.
###
About Chicago Public Schools
Chicago Public Schools serves more than 322,000 students in 635 schools. It is the nation's fourth-largest school district.