Update 9/30/14: CPS published FY14 capital expenditure data in accordance with Public Act 097-0474. To access the Capital Expenditure interactive data, please press the "FY14 Expenditure Report" button to the left.
Update 7/22/2014: CPS published an updated fiscal year 2015 (FY15) capital plan in conjunction with the release of the District's FY15 overall budget that added $87 million to the previously announced $422.9 million FY15 capital plan. Details of the updated FY15 capital plan can be found below or by clicking on the Interactive Capital Budget button to the right.
CPS is investing to modernize classrooms across the City to provide a high quality education that will prepare students to be 100 percent college ready and 100 percent college bound. On average, CPS school buildings are more than 75 years old, and we are committed to ensuring our buildings and classrooms are safe and provide positive, comfortable learning spaces for children. Science, art, and computer science labs, technology infrastructure, and academic space should meet 21st century standards to shape 21st century minds. Playgrounds and fields should be available to support physical education and recess. CPS' FY 15 capital plan focuses on making key investments in these areas to provide a well-rounded education for our children and prepare children for success in the classroom and in life.
Since Fiscal Year 2012 (FY12), under the Mayor's leadership, the Board and CEO have provided over $1.1 billion in capital investments across the City, that have gone towards building new schools, providing playgrounds, adding air conditioning, expanding bandwidth and providing computers for improved access to technology, expanding academic programs, like career and technical education programs, and core investments in our facilities to repair roofs, fix chimneys, replace or repair boilers and other mechanical systems. This is all done to ensure students have a high quality learning environment to support a high quality education.
CPS also began, in FY13, to outline its capital plans for both the next year as well as the next five years. This ensures that the capital projects are integrated into the overall academic vision for the district, embodied in "The Next Generation: Chicago's Children," the five-year Action Plan, as well as the Ten-Year Educational Facilities Master Plan.
Today, there are over $500 million in capital projects underway at 65 schools, each supporting this vision of expanding high quality academic options to parents and students across the city.
The Fiscal Year 2015 (FY15) Capital Plan and the Five-Year FY 15 – FY19 Capital Plans outlined here continue this plan of investment. While this focuses on the new projects, which are being proposed to begin in FY15 and beyond, these should be seen in the context of projects that are already underway and helping the district achieve the Mayor's and CEO's vision of every child being college ready and college bound.
The FY15 – FY19 Five-Year Capital Plan outlined here provides for over $1.2 billion in investments, with over $510 million for FY15 alone. Although the District is operating in a difficult financial climate that requires a balance between the $3.5 billion of needed capital investment and the needed fiscal prudence that the current financial climate demands, investing in our schools and our students is critical. Starting July 1, CPS will provide $261 million in funding and has in addition secured $214 million of outside funding to invest in access to quality education programs; repair and modernize our buildings; alleviate overcrowding at local schools while streamlining CPS' approach to capital spending with the second smallest capital spending plan in six years. With over 40 percent of CPS' total capital budget from outside resources, CPS is committed to identifying any available dollar from District capital funds, state funds and TIF revenue to invest in modernizing classrooms across the district.
In addition, the FY15 Capital Plan allocates approximately $35 million in funding for projects related to the downsizing of the Central Office headquarters which will be paid from the savings the move itself generates.
Addressing District Needs
The district's 5 Year Action Plan, "The Next Generation: Chicago's Children," and the findings and recommendations of the Educational Facility Master Plan set out the direction for the District and guide our FY15 and five-year capital plans, which focus on providing access to quality education programs; repairing and modernizing our buildings; relieving overcrowding; and downsizing central operations to invest in the classroom.
Access to Quality Education Programs
We have heard the call from communities to better align our high school and elementary curricula; to strengthen our traditional neighborhood schools through programs such as International Baccalaureate (IB) programmes and STEM; and create opportunities for more students to attend Selective Enrollment schools, Career and Technical Education (CTE) programs, and service leadership schools These investments respond to those calls and build on several years of progress in which CPS has provided over $33 million for CTE, IB, and Science, Technology, Engineering, and Math programs.
Strengthening our neighborhood schools by building new IB Campuses. The FY15 Capital Plan provides $11.7 million in investments in science labs, art labs, and ADA improvements to ensure that the five newly-approved IB campuses Seward, Agassiz, Ebinger, Moos and Peirce Elementary Schools have the infrastructure to meet the rigorous academic requirements and that students are prepared to continue their IB education at Back of the Yards, Clemente, Hyde Park, Morgan Park, Lincoln Park, Senn, and Taft High Schools.
Providing career-focused education: CPS proposes $22 million in investment to make needed structural repairs and building modernization at the national Blue Ribbon-Award winning Lane Tech High School, which had the District's highest enrollment at 4,120 students this school year. Another $7 million will be spent on modernization efforts at Dunne Technology Academy, a K-8 Level 2 school on the Far South Side.
Meeting the Demand for Selective Enrollment Seats. With $60 million TIF funds announced by the Mayor, we will build Barack Obama College Preparatory High School. Currently, more than 2400 students who qualify to attend selective enrollment are not able to attend because there is not enough space available to meet demand. The Mayor has also designated over $16 million in TIF funds for an expansion of the highly successful Walter Payton College Preparatory High School.
Career and Technical Education. Building on more than $4 million in investments at 5 schools in FY14, CPS is again setting aside funds to support CTE programs. For FY15, $1.9 million will be used to build a new manufacturing and welding lab at Bowen High School to meet the growing demand for graduates with these skills.
College and Career Suites. 20 high schools across the City such will have dedicated space to serve as the hub for students to engage in career exploration, build college awareness, apply to/select colleges, and to identify and seek scholarship and financial aid opportunities. With this $1.7 million investment CPS will further the ultimate goal of raising college acceptance and matriculation rates of students throughout the District.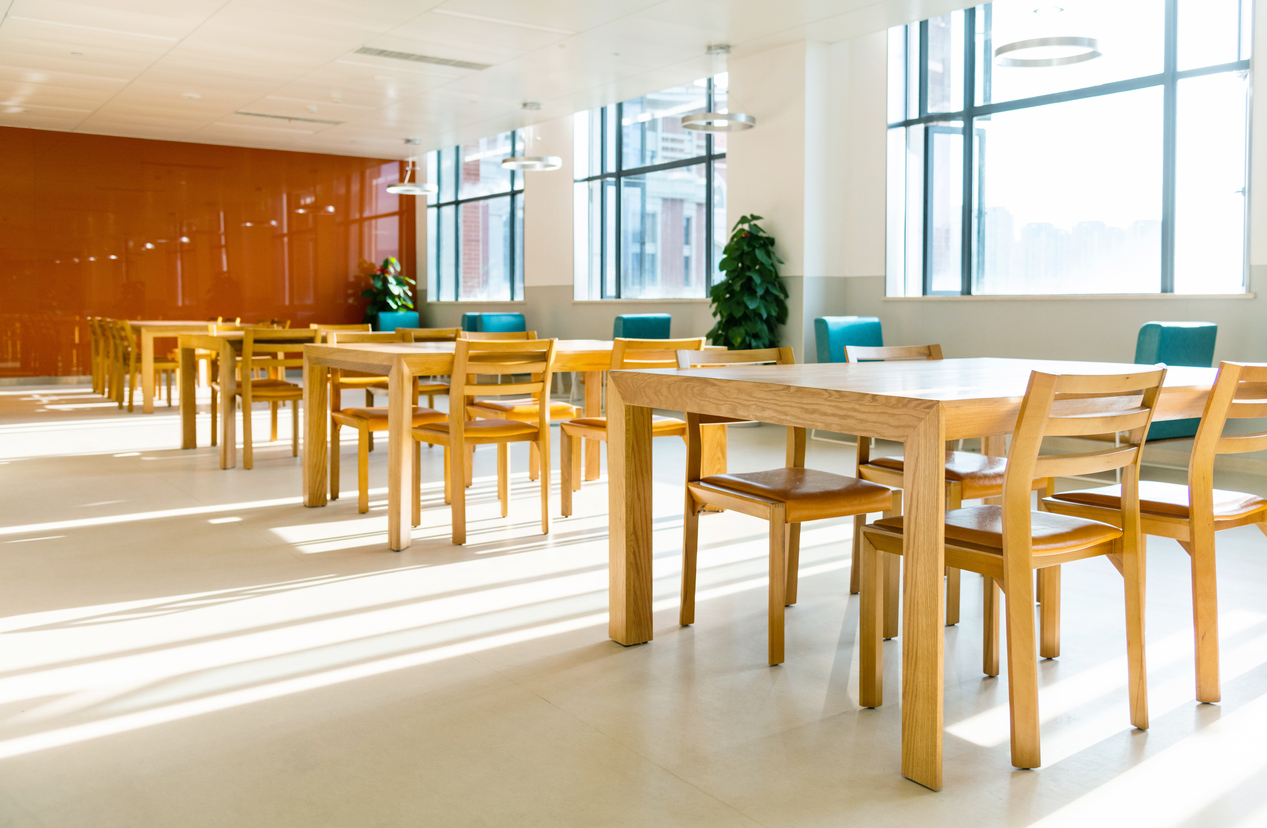 Modernizing labs. We will be investing $2.1 million for new art, computer, and science labs at 10 schools in FY15 to ensure that students have state-of-the art academic facilities to learn in.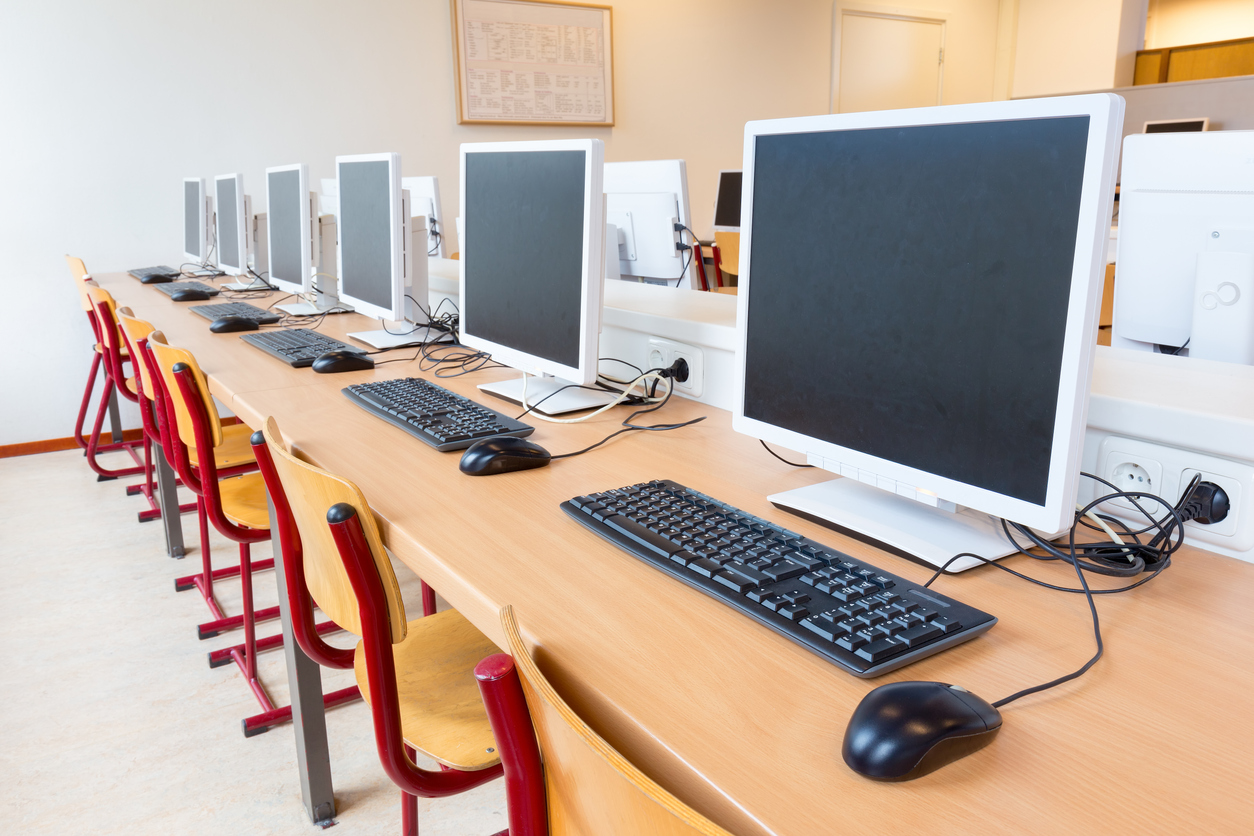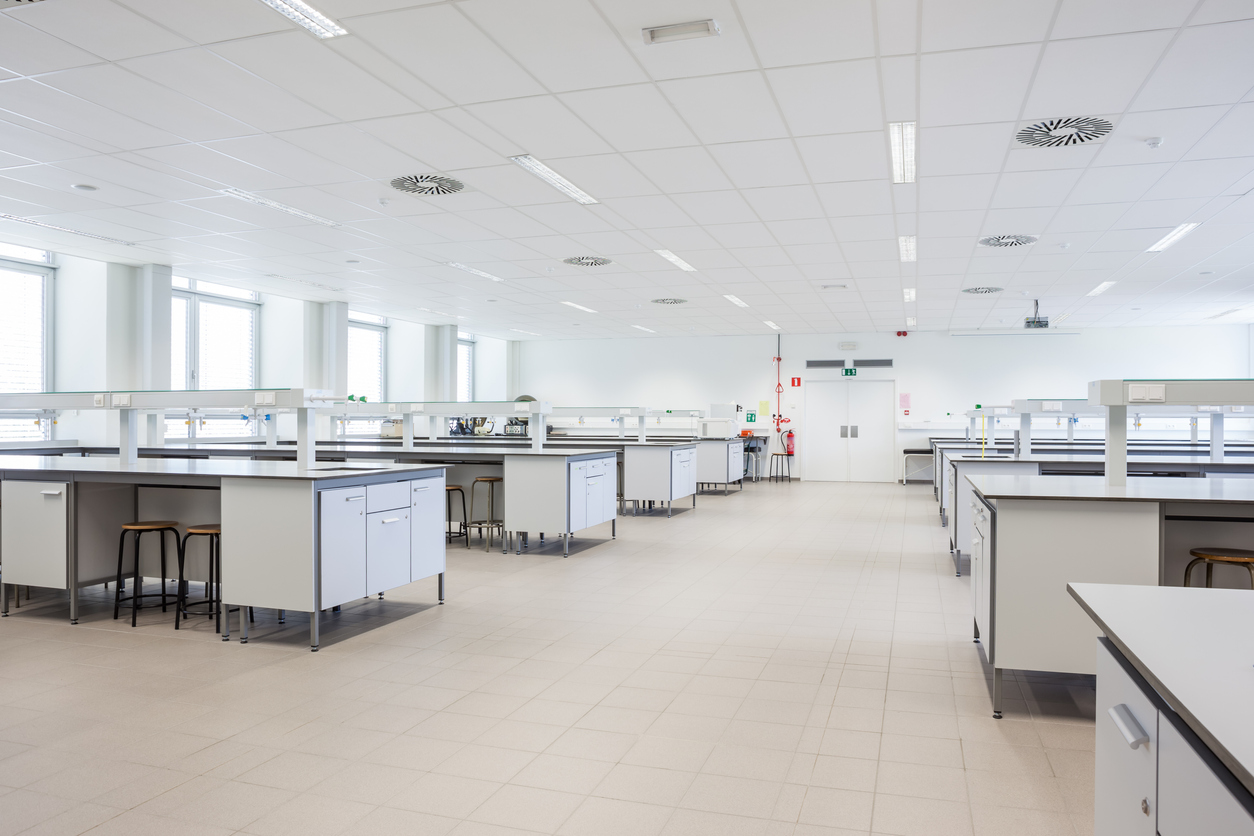 Repair and modernize our buildings.
Air Conditioned classrooms to aid learning. The Mayor has announced a $100 million initiative to install air conditioning in every CPS classroom within 5 years. Over 200 schools do not have air conditioning in every classroom and in FY15, we will invest $20 million, to provide air conditioning to 57 schools. Since 2013, the Mayor and CPS have invested in air conditioning at 124 schools.
Increasing access to modern learning technology. District-wide, we will be investing $26 million in IT to support growing demands and 21s century learning and testing requirements.
Modernizing playgrounds, fields and making other site improvements: We will be investing $29.5 million as part of our Healthy Schools, Physical Education, and Recess initiatives to provide greater access to modern playgrounds, turf fields, and campus parks. We will continue our 5 year plan to ensure every school has access to a playground, adding play lots at 18 schools. This year, three schools will receive turf fields.
Protecting the health and safety of students, teachers, and adults in the school community. We will be investing in safety technology and in making building repairs for the health and safety of adults and children in our buildings. We are also continuing our annual investment in security at schools, providing $3.8 million for 12 schools with security equipment and cameras; this is on top of $13 million in cameras over 80 schools since FY12. Over the Five Year Plan, nearly $12 million will support safety and security equipment.

In FY15, we are setting aside $68.2 million for building repairs including masonry that is cracked and at risk of crumbling; chimneys that are in danger of collapse; and roofs that are leaking and causing interior damage. Over the Five Year Plan, we will allocate over $430 million for building repairs to ensure children have safe and dry spaces to learn.

Improving ADA accessibility. We are continually working to improve the accessibility of our facilities. Most of our investment is reflected in the budget for other projects, as we use the opportunity to improve accessibility at the same time we are making other repairs or upgrades. In addition, we set aside approximately $500,000 each year for other projects that may arise.
Relieve Overcrowding
When faced with overcrowding in schools, we evaluate all options to relieve overcrowding such as boundary changes, changes to our enrollment policies and practices, and relocation of programs. Still, there are many growing school communities where capacity expansion is the only option.
With the support of the Mayor and Legislative Leaders, CPS received funding in FY14 and allocated $110 million to construct new schools that will address severe overcrowding, including an elementary school on the Southeast side and an elementary school on the Southwest side.
Since 2012, CPS has addressed overcrowding at 33 schools across the City. In the FY15 budget, CPS will relieve overcrowding at 8 neighborhood schools. We will build annexes at three schools, including Edwards, Jamieson, Canty.
Edwards:
-Edwards has more than 1,500 students and a utilization rate of 169 percent, ranking 10th among neighborhood boundary elementary schools.
-Edwards, students are meeting for classes in the school's basement and attic, in addition to eight mobile units and leased Pre-K building off campus.
Canty:
-Canty has a utilization rate of 150 percent, which ties for 18th among our neighborhood schools. CPS has already committed capacity relief to many of the schools higher on the list.
-Classrooms are spread out over several mobile buildings, storage units and leased spaces and students eat lunches on their laps in the school's auditorium. The school is using coolers in hallways to refrigerate food, because lunch periods run over several hours.
Jamieson:
-Jamieson's enrollment is projected to grow by about 125 additional students in the coming years, which projects to a utilization rate of 149 percent if CPS does not provide additional capacity.
-Students are already eating lunch on tables and chairs set up in the hallways, a violation of the city fire code.
CPS will also add modular units at Cassel, Hitch, Prieto, and Prussing Elementary Schools to relieve overcrowding:
-Prussing is ranked as the 18th most overcrowded school and has 687 kids for a school built for 420.
-Hitch has 586 kids in a school built for 420. Modular should fully address Hitch's current overcrowding situation for the next 3-5 years.
-Prieto has 1051 students for a school built for 810.
-While Cassell looks efficient on the EFMP, it serves a larger special needs population which requires more space and the building itself has oddly shaped, small rooms. They need the modular to have the space to deliver the appropriate services for the students and to get their computer and science labs back.
The Mayor and Barbara Byrd Bennett will continue to look high and low for available funds to improve the quality of learning facilities at these top overcrowded local schools. The needs of each school community are different, and the District has worked to come up with long-term solutions with the community and stakeholders that will ensure our children have a positive and productive learning environment.
Downsize to Reinvest in the Classroom
CPS is moving its Central Office to smaller space, saving an estimated $60 million over 15 years. The potential sale of the 125 S. Clark building and annual operating savings from a smaller Central Office will more than pay for the required capital investment of $29 million for moving IT resources and space building out. Ultimately, this move will provide additional savings to reinvest in the classroom.
Balancing Fiscal Constraints
CPS continues to be sensitive to its overall financial condition, yet we believe that we must make critical investments in the classroom, both in core instruction funding and in school facilities. The Five Year Capital Plan recognizes this and invests in areas that will advance student achievement. Support from the Mayor, with TIF investments, the State, and other outside funders helps expand the investments we can make beyond what our own financial circumstances dictate. In fact, of the $510 million capital plan proposed for FY15, over $214 million comes from outside funding.
Transparency
CPS's FY15 proposed One- and Five-Year Capital Plans are made available on the district's interactive capital website, providing community members with easy access to detailed information on all capital projects – planned and underway. The site allows users to quickly select projects by school, geographic area, type, and year. It also allows users to scroll over an interactive map to gather details by area. The site has been designed to encourage public engagement and comment to ensure better planning and implementation of capital investments.
Developing and posting the proposed FY15 and five-year capital plan ensures that CPS has complied with the requirements of Public Act 097-0474. The FY15 and five-year capital plans were developed around findings from the Education Facility Master Plan. Together, these resources provide a comprehensive picture of the utilization, capital needs, and future direction for CPS's physical infrastructure.
With the completion of the more comprehensive assessments and a review of our investment plans, four projects contained in the capital plan announced last year for FY15 were either removed or shifted years compared with this year's updated plan. Below are the projects and reason for reprioritization:
Whistler (Windows, Roof): Based on the latest facility needs assessment rankings the Whistler project is now planned for FY17.
Haugan (Exterior Envelope): In 2013, CPS invested around $40,000 to address immediate structural repairs on the building envelope. Based on the results from the latest facility assessments Haugan has been re-prioritized. Haugan's long-term exterior envelope needs will likely be addressed in the next 6 to 10 years.
Hubbard/Kozminski (Mechanical): Mechanical upgrades are no longer a separate planned investment category. Improvements will be handled on a case-by-case basis.