End of Week Message: Building Paths to Success through STEM
09 November 2023
Dear CPS Families, Colleagues, and Supporters,
Yesterday was National STEM Day—a great opportunity to showcase all that CPS is doing to prepare our students for fast-growing careers in the fields of science, technology, engineering, and math (STEM).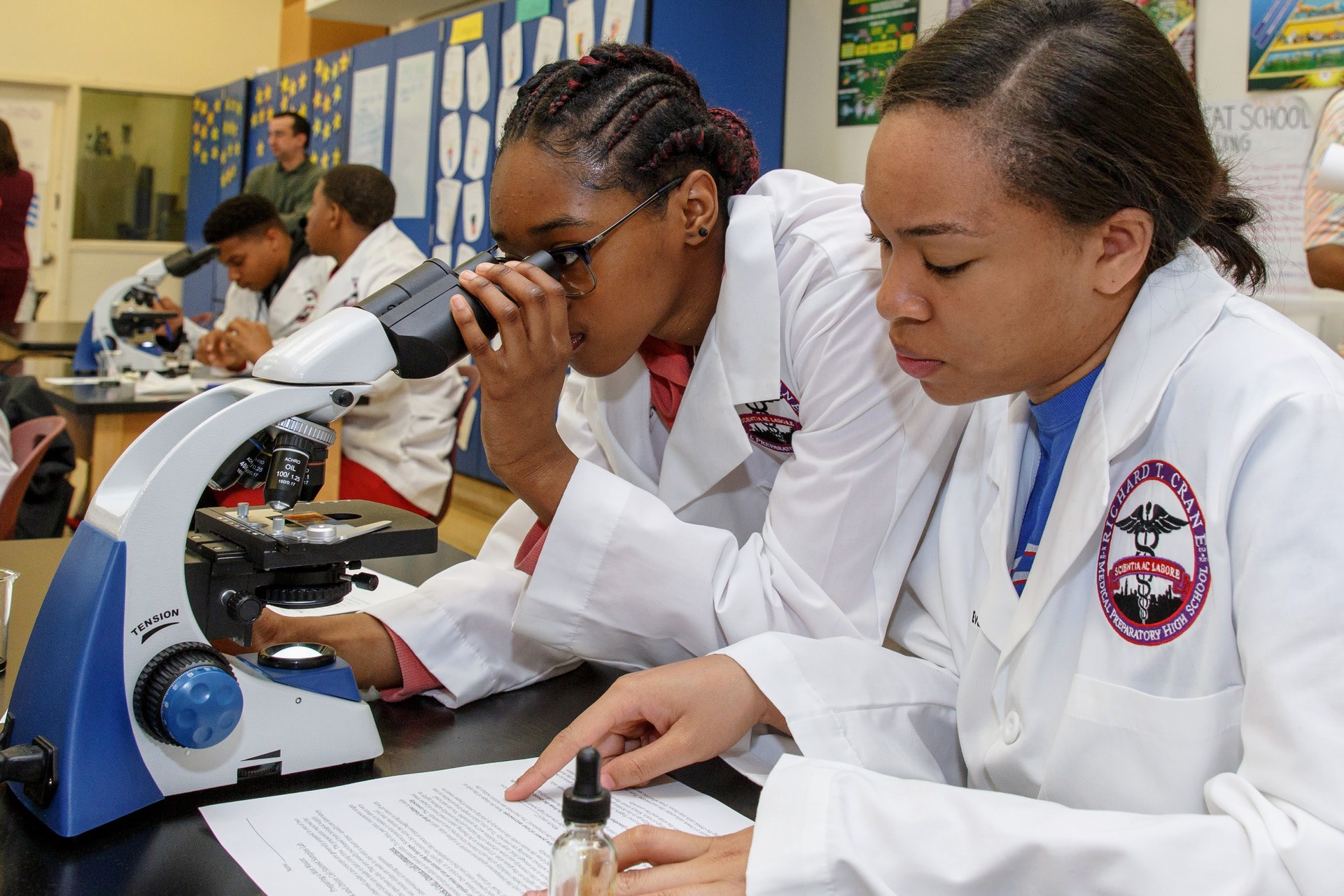 Why Focus on STEM?
According to the Bureau of Labor Statistics, employment in STEM occupations is projected to grow at twice the rate of overall employment through 2031.
STEM education prepares students for success in a rapidly-evolving job market, especially as our economy continues to shift away from traditional manufacturing and towards a heavier reliance on information technology systems and innovation. STEM-based careers also tend to be higher on the pay scale, and STEM-trained workers are often in high demand.
But even for students who end up pursuing a non-STEM career, STEM-based learning promotes critical thinking, curiosity, persistence, teamwork, and problem-solving skills, all of which our students will need for success in whatever path they choose.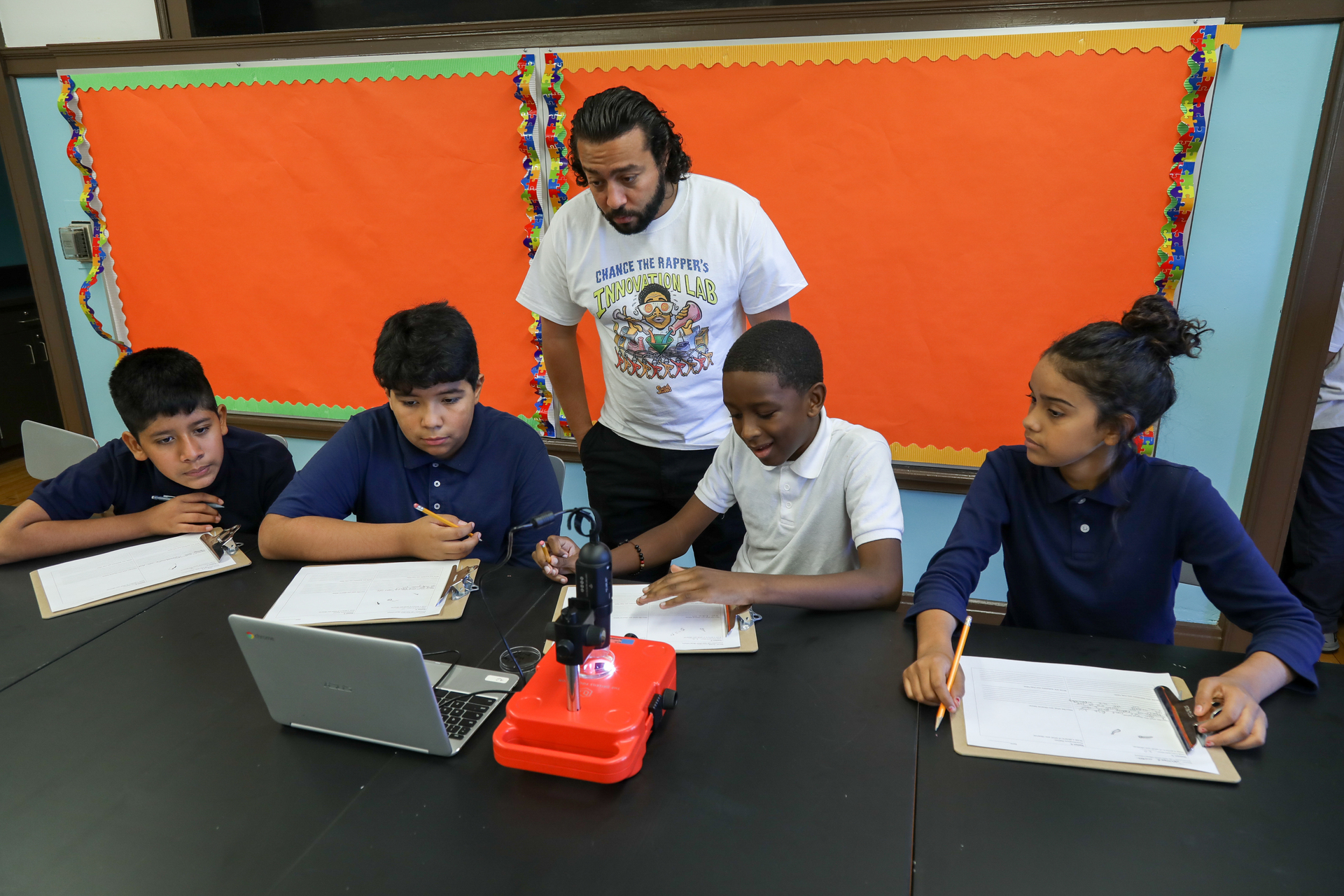 For all of these reasons, CPS has made strengthening STEM education a top priority, including our integration of the Next Generation Science Standards, and our establishment of computer science as a graduation requirement for our high school students. By working on exciting projects, from programming robots to creating apps to address social issues in their communities, our innovative Computer Science for All (CS4All) curriculum teaches students computer science alongside critical thinking and creative problem-solving skills.
CPS has also prioritized the development of STEM-related partnerships, including an exciting new initiative called Runway 606. This partnership between CPS, City Colleges of Chicago (CCC), and Illinois Tech gives participating students the chance to earn a master's degree in a STEM field two years faster than the typical pace.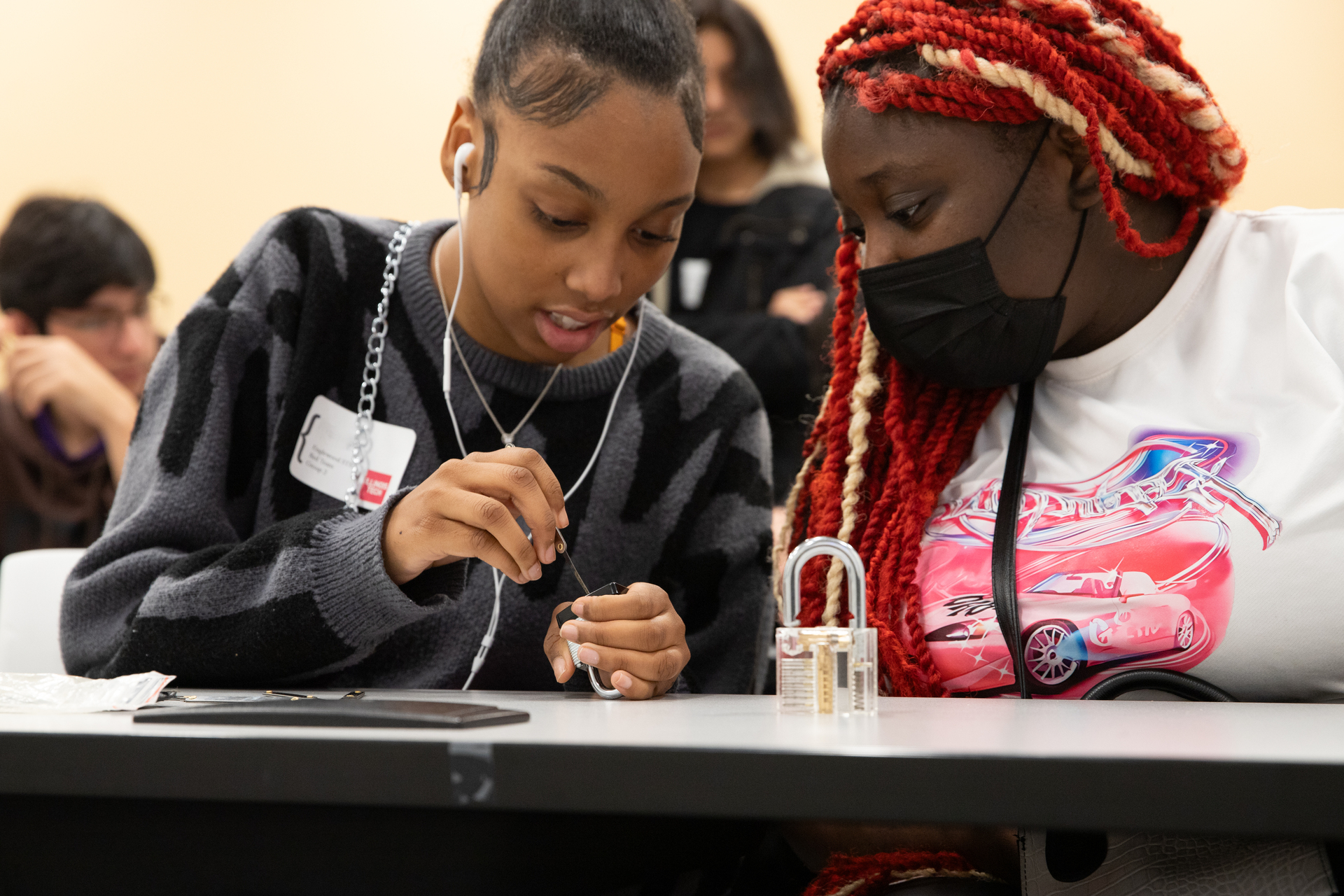 We are starting this partnership with a pilot program in cybersecurity — a high-demand technology field. It will begin with students in eight CPS high schools participating in an early college program where they can earn college credit towards their Associate Degree. Some of these students will earn their Associate Degree alongside their high school diploma. Others will continue this work at CCC, building on the success of the Chicago Roadmap.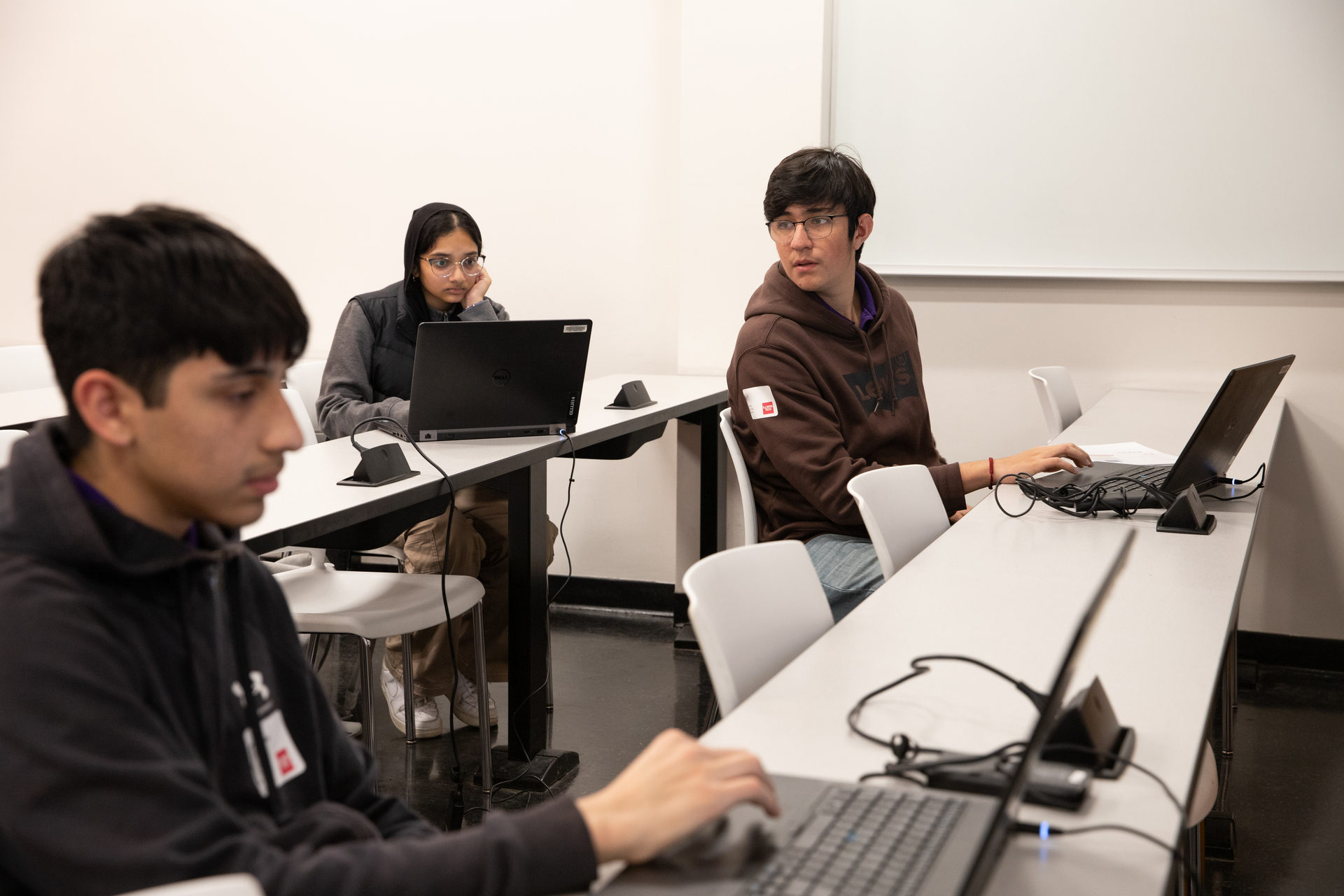 In the next phase, students will complete their Bachelor's Degree at Illinois Tech, and two years later, earn a Master's Degree from Illinois Tech in a STEM field. Tutoring and mentoring will be provided throughout every phase of the program, as well as career advising and guidance to help students identify a pathway they are passionate about and ultimately excel in high-demand STEM fields.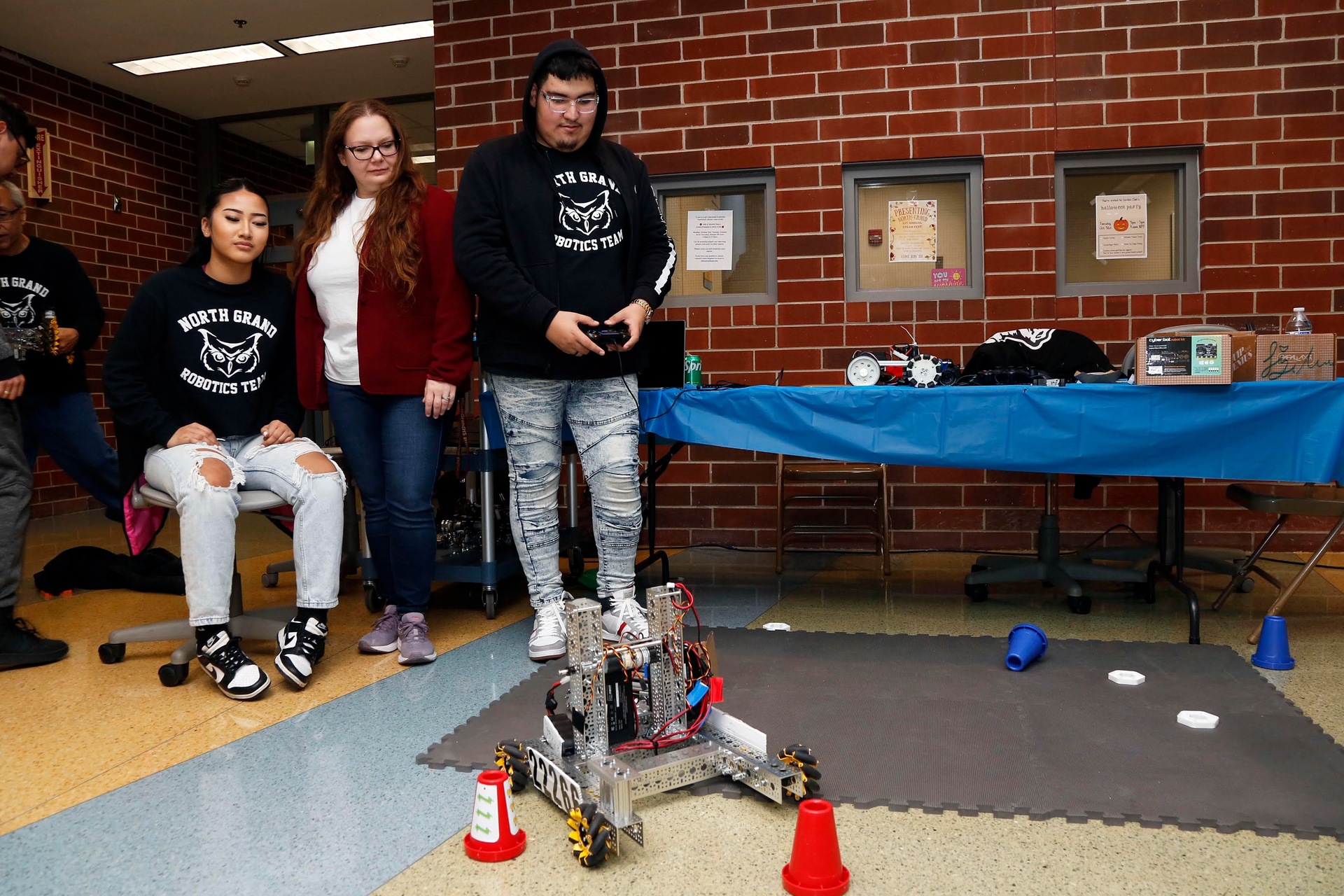 We're also excited to showcase how our schools celebrated National STEM Day, beginning with STEAM Fest at North Grand High School (in the STEAM acronym, the "A" stands for "arts"). At an event last weekend, students came together for a day of hands-on demonstrations, activities, and performances to celebrate their success in STEAM-focused education, and North Grand's thriving early college programming.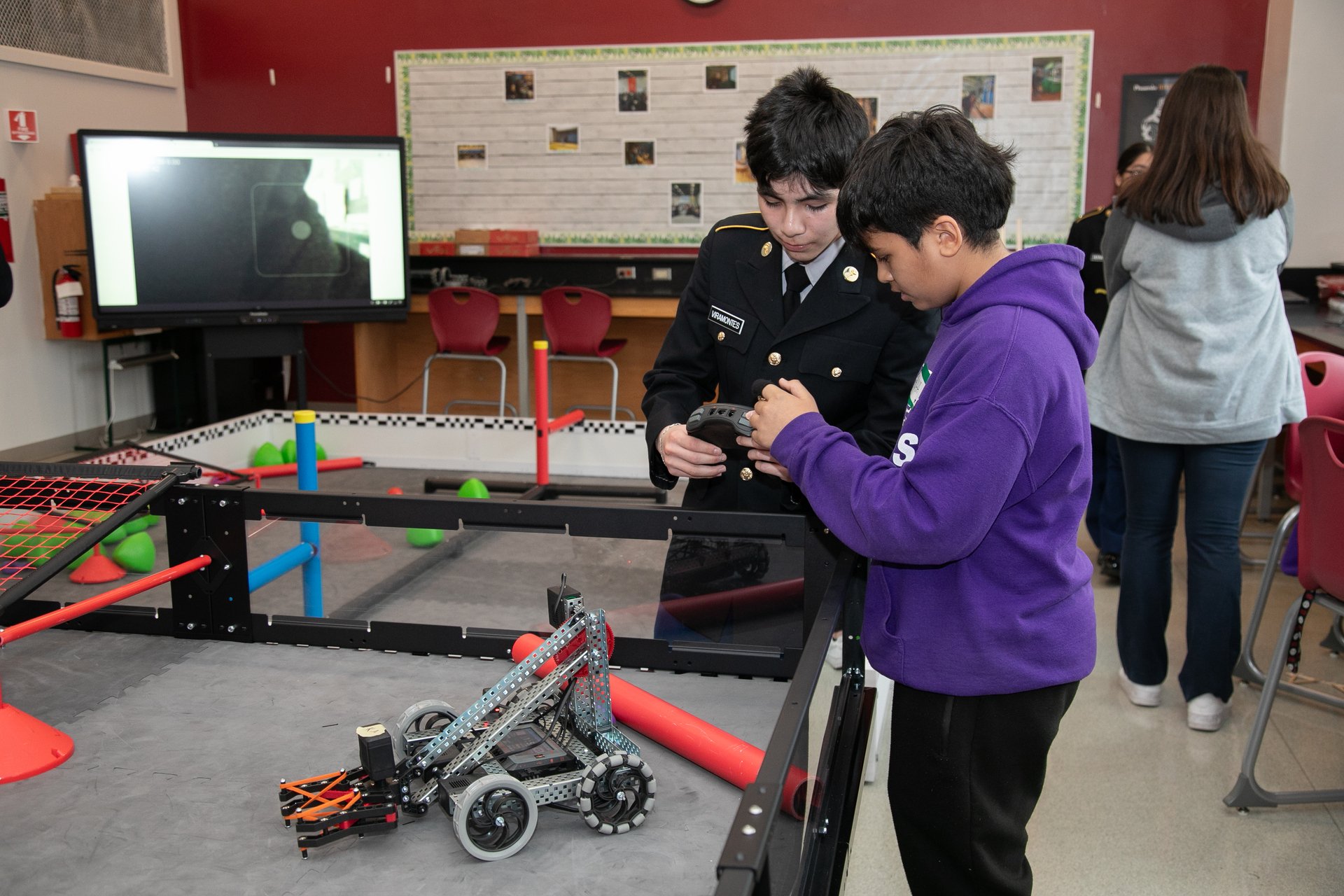 Meanwhile, the cadets at Phoenix Military Academy hosted 8th-graders from Hernandez, Shields, and Saucedo Elementary Schools for a day of hands-on STEM activities. These included exploring the physics of archery, engineering and design, robotics, and drones.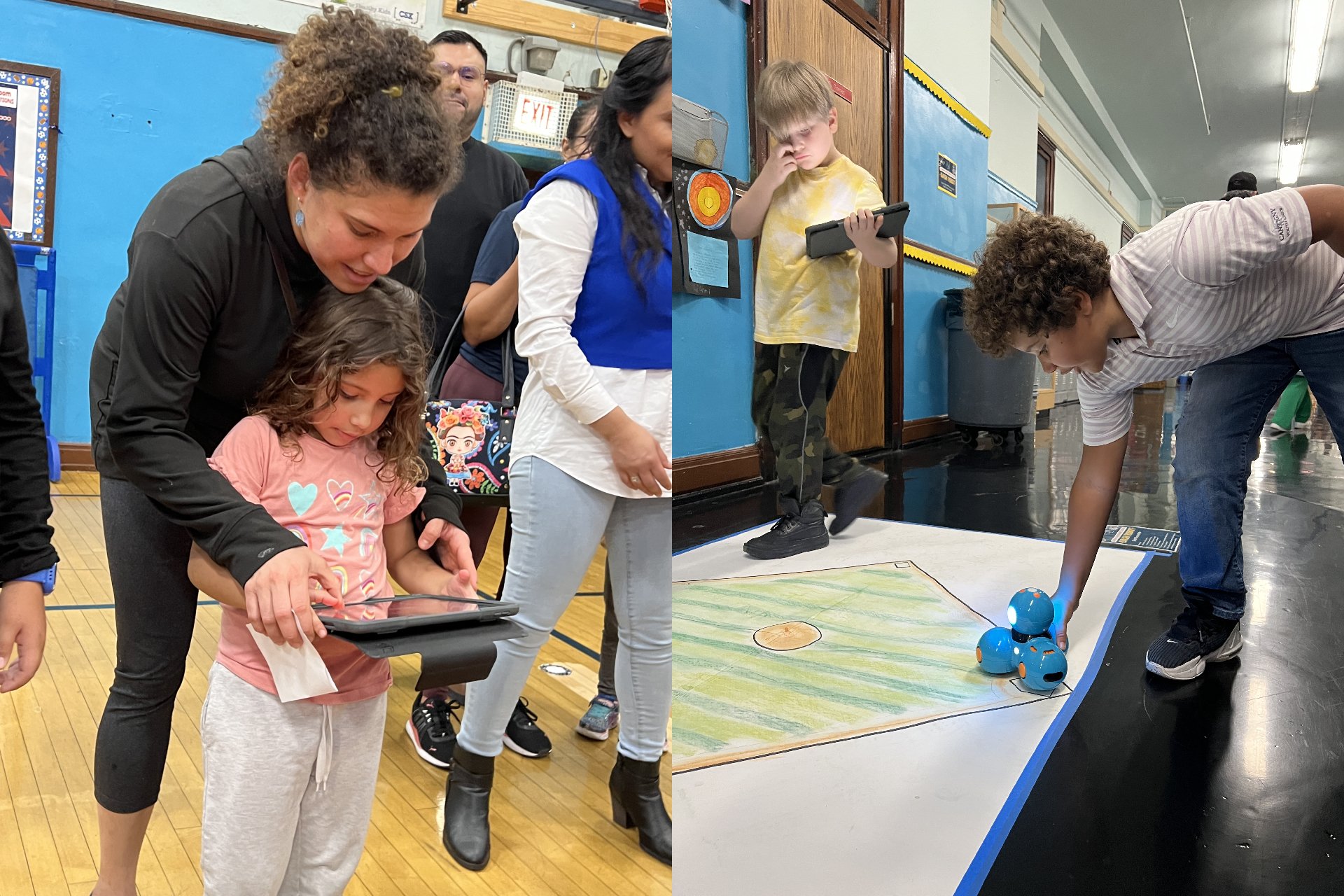 And at Jungman STEM Magnet Elementary, students led their families in fun STEM challenges and activities that they designed themselves! These included exploring animation, interviews in the Jungman broadcast studio, a drone obstacle course, and more.
These school-based activities are great examples of the work being promoted by the CPS Department of Science, Technology, Engineering, and Mathematics (DoSTEM), which has also created Family Guides to Student Success in STEM to help parents and guardians support their children in their STEM learning. These guides provide links to learn more about our culturally responsive, standards-aligned STEM curriculum, and guidance on how families can help their kids discover their STEM power. These and other STEM resources are available online at cpsstem.cps.edu.
With so many jobs now reliant on workers with STEM skills, we know that this foundation will give our students a competitive edge in the global job market, and will help them become the next generation of leaders to advance both our city and our world. This is why CPS will continue to prioritize STEM learning in our schools,and why we will nurture and expand the partnerships that bring hands-on, high-quality STEM experiences to every child.
Sincerely,
Pedro Martinez
Chief Executive Officer
Chicago Public Schools
Help Us Highlight Your School
We love highlighting the amazing things that are happening day-to-day in our schools, along with the people who are making them happen. There is no better source for this good news than you—the members of our school communities—so we hope you will consider sharing your stories by completing this brief form.
Help us show the world that the best are with CPS! Fill out this form so that we can share your stories in this newsletter, on our District's blog, across our CPS social media channels, and through press releases and advisories to the media.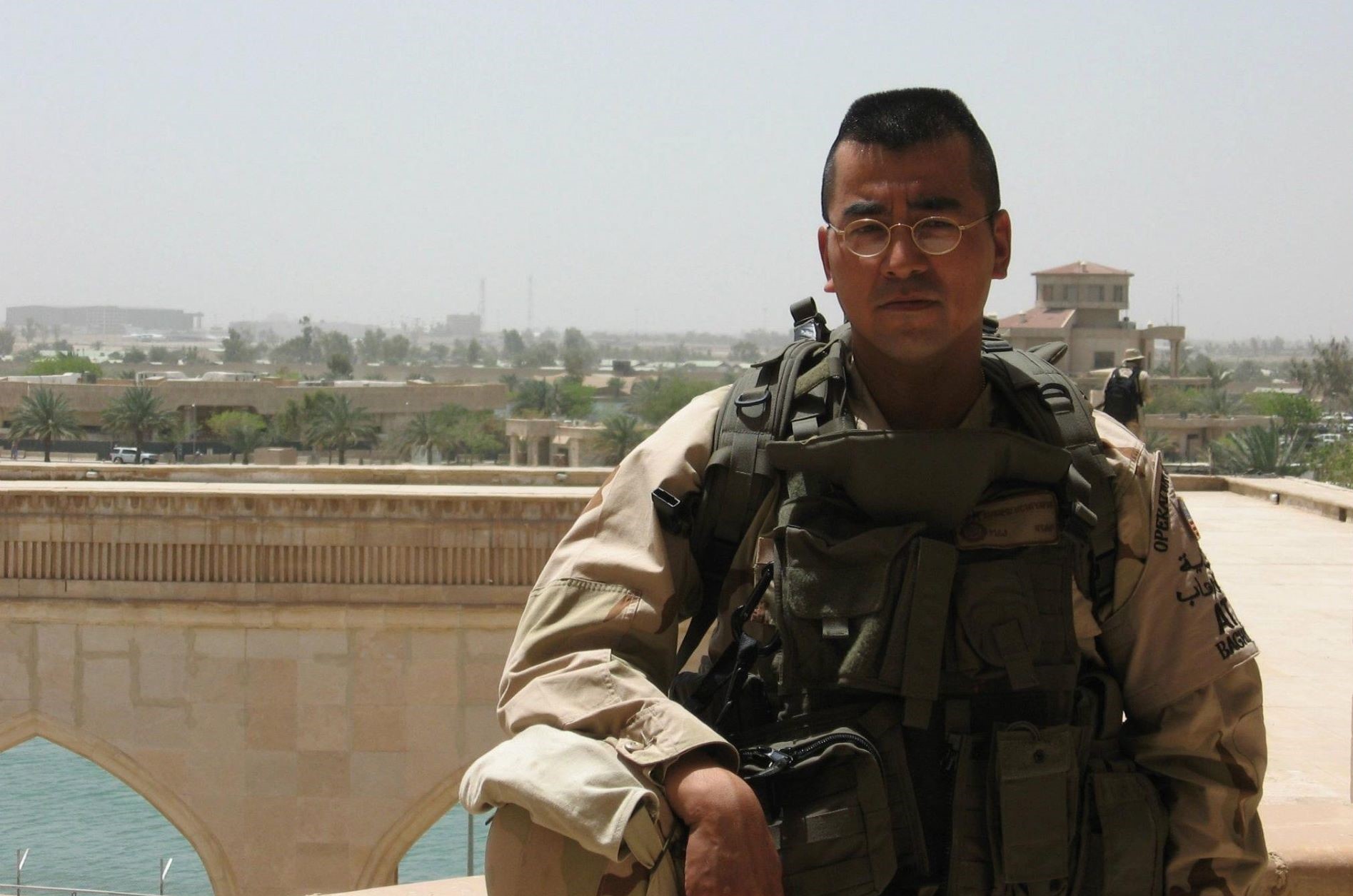 Take Five is a series that highlights some of the many members of the CPS community who are going above and beyond for our schools. If you know someone who is making a difference, nominate them to be featured here.
In honor of Veterans Day tomorrow, we are pleased to introduce you to Susumu Uchiyama, a retired Air Force Lieutenant Colonel and the current Commandant at Air Force Academy High School.
Susumu originally came to the United States as an exchange student from Japan. After graduating from Southeast Missouri State University with a bachelor's degree in chemistry, he moved to Chicago for graduate school. While Susumu originally wanted to pursue a doctorate degree in organic chemistry, he changed his path after meeting a U.S. Army recruiter. Susumu ended up serving in the Army for 10 years and the Air Force for 20 years, which included time in Georgia, North Dakota, South Carolina, Panama, Guam, Iraq, and Afghanistan.
After retiring from active duty, Susumu knew he wanted to return to Chicago because he loved the city so much. He had also always been interested in education, so earlier this year, when he heard about the Commandant position at Air Force Academy, he knew it was a perfect fit.
How does your experience in the military impact your approach as an educator?
I learned many skills and values during my time in the military that I try to impart onto my students, especially leadership, integrity, and the courage to speak up and do the right thing.
Read more of our Q&A with Lt. Col. Uchiyama here.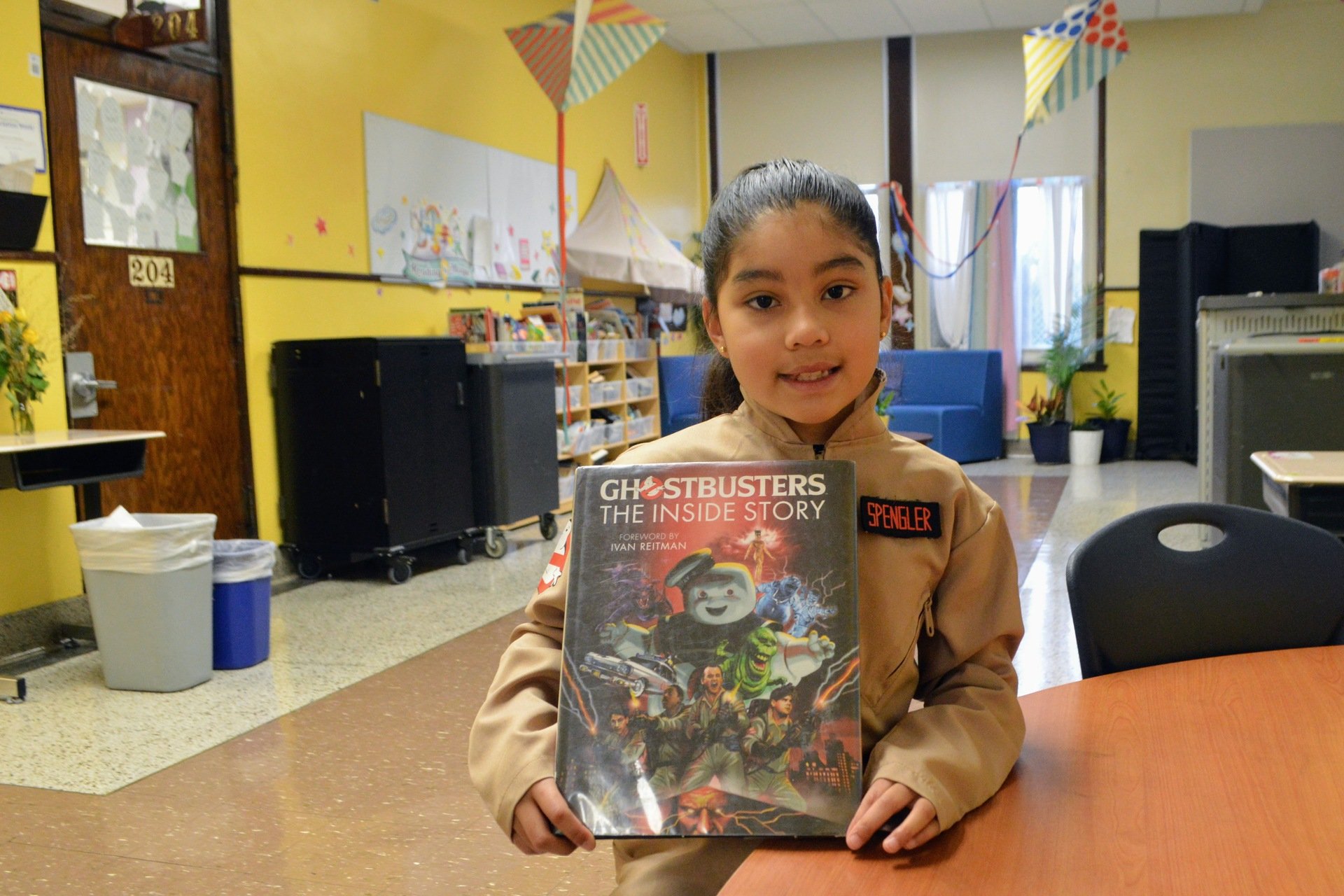 Staff and Student Spotlights
Schools across Chicago had a blast celebrating Halloween, and Gunsaulus Scholastic Academy tied its festivities to the classroom by encouraging students to dress up as a character from one of their favorite books. Third-grader Sofia was inspired not only by a book but one of her favorite movies: Ghostbusters. She recently picked up Ghostbusters: The Inside Story from her school's library, which gives her an in-depth look into how the movie was made. She and her peers had a blast parading around their school to highlight "Book-o-ween."
And we're also so excited to feature Ms. Daniela Herrera and her son Ariel. Ms. Herrera has been working at Clark Elementary School for a number of years, and, this year, Ariel is coming to Clark with her as a pre-k student. Ms. Herrera has a big goal for Ariel this year: she wants him to enter kindergarten knowing how to read. Ariel has already been introduced to his new favorite book series in his pre-k class: Pete the Cat. And, outside of school, Ms. Herrera is reinforcing what Ariel is learning by practicing letter sounds and sight words with him at home.
A Look Around the District
Take a look at the various celebrations and events happening around our District!
Swift Elementary, located in the Edge Water Beach community, recently celebrated the Nepal Holiday Dashain. Families wore their brightest red and decorated kites, shared good wishes with the Jamara sprouts that students had grown, and learned the meaning of this important holiday from the school's Nepali families and community.
At Mason Elementary, located in Lawndale, students and staff got into the Halloween spirit with various activities. The school created a Haunted House inside their building for 3rd- 8th grade students, while younger students enjoyed a parade and party.
Nixon Elementary, in the Hermosa neighborhood, hosted its "Hermosa Halloween" event. The school hosted several local organizations that brought resources, candy, and fun activities for families to indulge in.
Peirce Elementary in Andersonville hosted a parade ribbon-cutting ceremony for their renovated playground. Similarly, students at Franklin Fine Arts Elementary in Old Town participated in a parade and celebrations with fun, educational Halloween-themed activities set up by parents.
And at Canty Elementary, located in Irving Woods, staff participated in the school's 3rd annual Halloween Costume Contest!
Honoring our Nation's Veterans
This week, in honor of Veterans Day, schools across the District hosted and participated in various events to honor our nation's military veterans.
Cadets from the Marine Leadership Academy (MLA), located in Logan Square, participated in the Hillside Veterans Day Parade this past weekend. MLA also looks forward to its Marine Corps Ball, as well as having staff member SGM Cain represent the school and the Marines at a Soldier Field event for the Veteran's Day holiday later this week.
Dr. CPT Yashika Tippett-Eggleston, principal at Air Force Academy High School in Bridgeport, is a retired Captain in the Medical Corps of the United States Army Reserve and has played a pivotal role in establishing the six public military academies within CPS. To observe the holiday, Dr. CPT Tippett-Eggleston and her school community recognized and saluted local veterans from the T.E. Brown Apartments, a nearby senior living community. Veterans who were present at the reception and ceremony received a certificate and a small token of appreciation.
Rickover Naval Academy High School, located in Portage Park, commemorated the holiday with an assembly featuring veteran LCDR Patton. LCDR Patton is a university professor at Indiana University-Purdue University Indianapolis (IUPUI) and a U.S. Navy reservist for 24 years. He spoke to students about the importance of service while pursuing leadership and of stepping up when called for any type of duty.
And at Phoenix Military Academy High School, located in the Near West Side community, the first-floor hallway is decorated for the school's annual Cresting Ceremony. During this ceremony, all freshman cadets receive a crest to be pinned on their uniforms, officially welcoming them to the PSMA family, with a guest speaker, a decorated U.S. Army Veteran as their guest of honor, and distinguished parents and faculty in attendance. Guests also enjoyed a performance by the school's drill team and a celebratory cake to end the event.
Make Your Voice Heard about Budgeting
Over the next several months, CPS will be hosting a variety of opportunities for families, educators, and community partners to learn more about the District and share feedback that CPS can use to make critical decisions moving forward.
Budget Community Roundtables: There are three upcoming roundtable events to provide important information about school funding and give everyone in our CPS community the chance to share feedback on the priorities they want to see funded.

Saturday, November 11, 10 a.m.–12 p.m. at Tilden HS (4747 S Union Ave)
Tuesday, November 14, 6–8 p.m. at Harlan HS (9652 S Michigan Ave)
Thursday, November 16, 6–8 p.m. (Virtual - link will be provided)
You can register for a session
here
. Roundtables will offer live Spanish and ASL translation.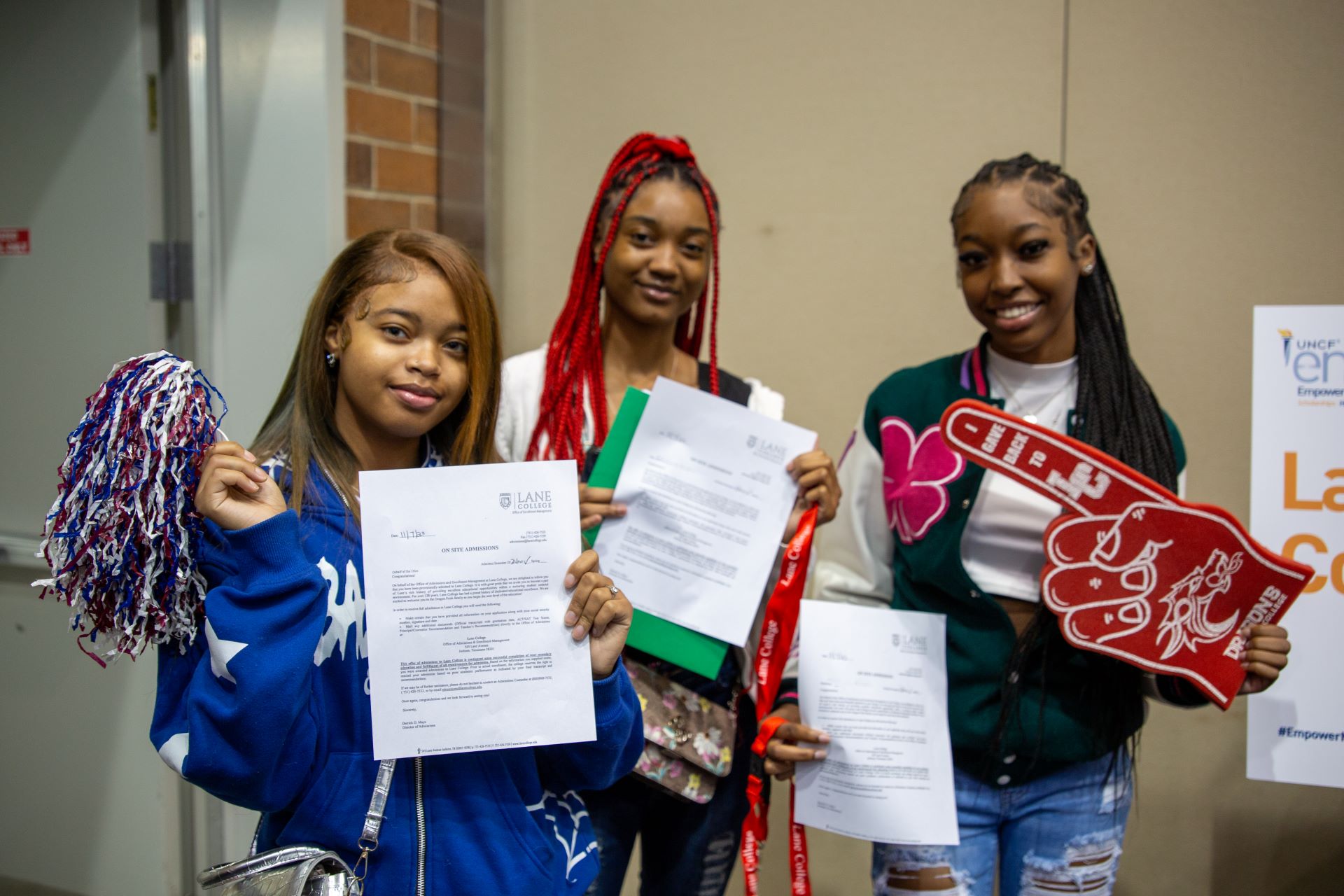 CPS Students and Recent Grads Inspired at UNCF Empower Me Tour
More than 500 CPS students from 21 high schools recently attended the UNCF Empower Me Tour (EMT). One of the largest HBCU fairs in Chicago, this event is designed to inspire and motivate students and recent graduates toward academic excellence, career success, and personal responsibility. CPS students were able to hear from guest speakers and interview with more than 15 colleges and universities for on-site admissions and scholarships as part of this event.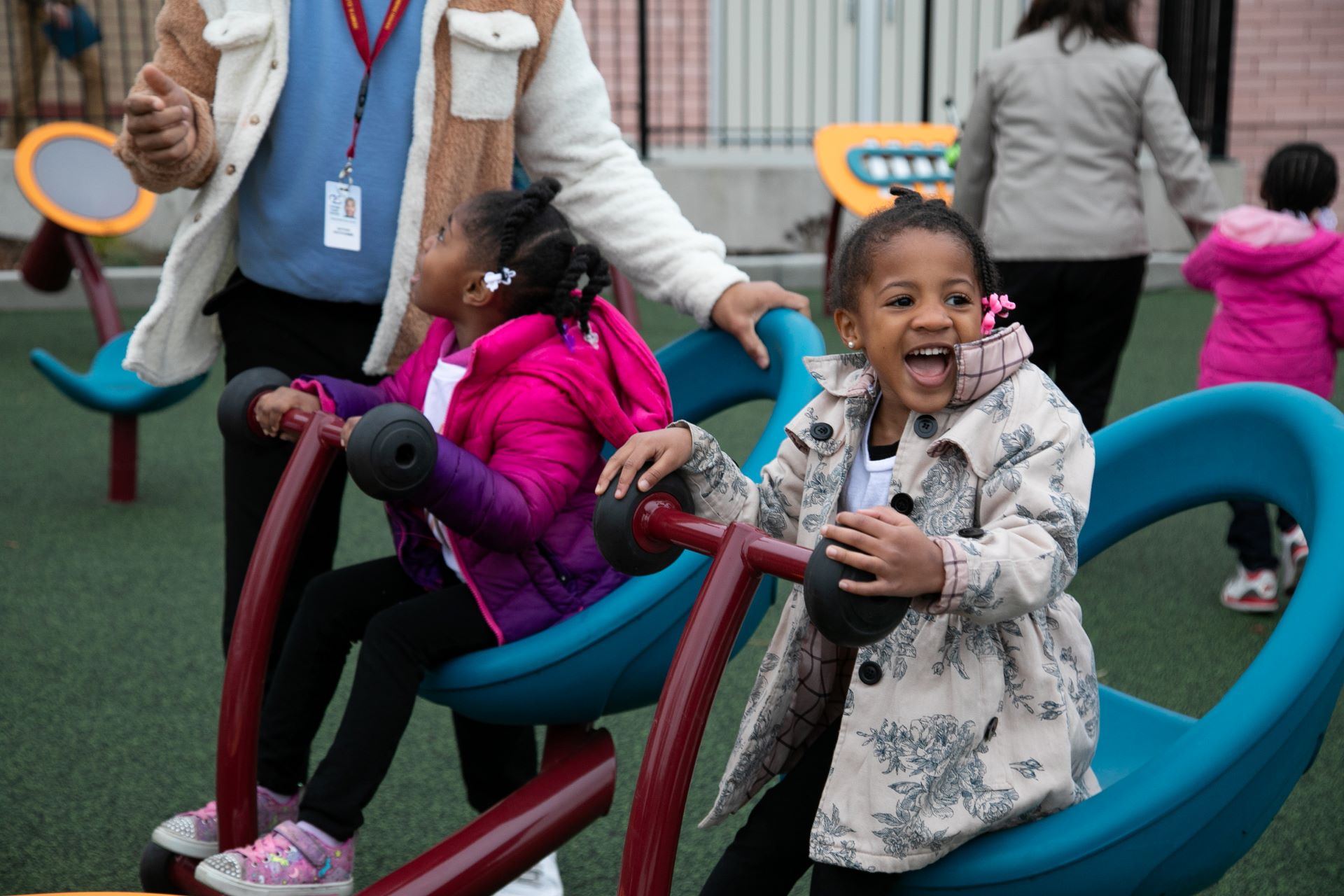 Clissold Elementary Expansion to Benefit Youngest Learners
At Henry R Clissold Elementary, located in Chicago's Morgan Park neighborhood, District leaders joined the school community for a ribbon-cutting ceremony celebrating Clissold's renovated modular building, along with its new annex and playground. This expansion has allowed the school to significantly grow its enrollment, especially among pre-k students.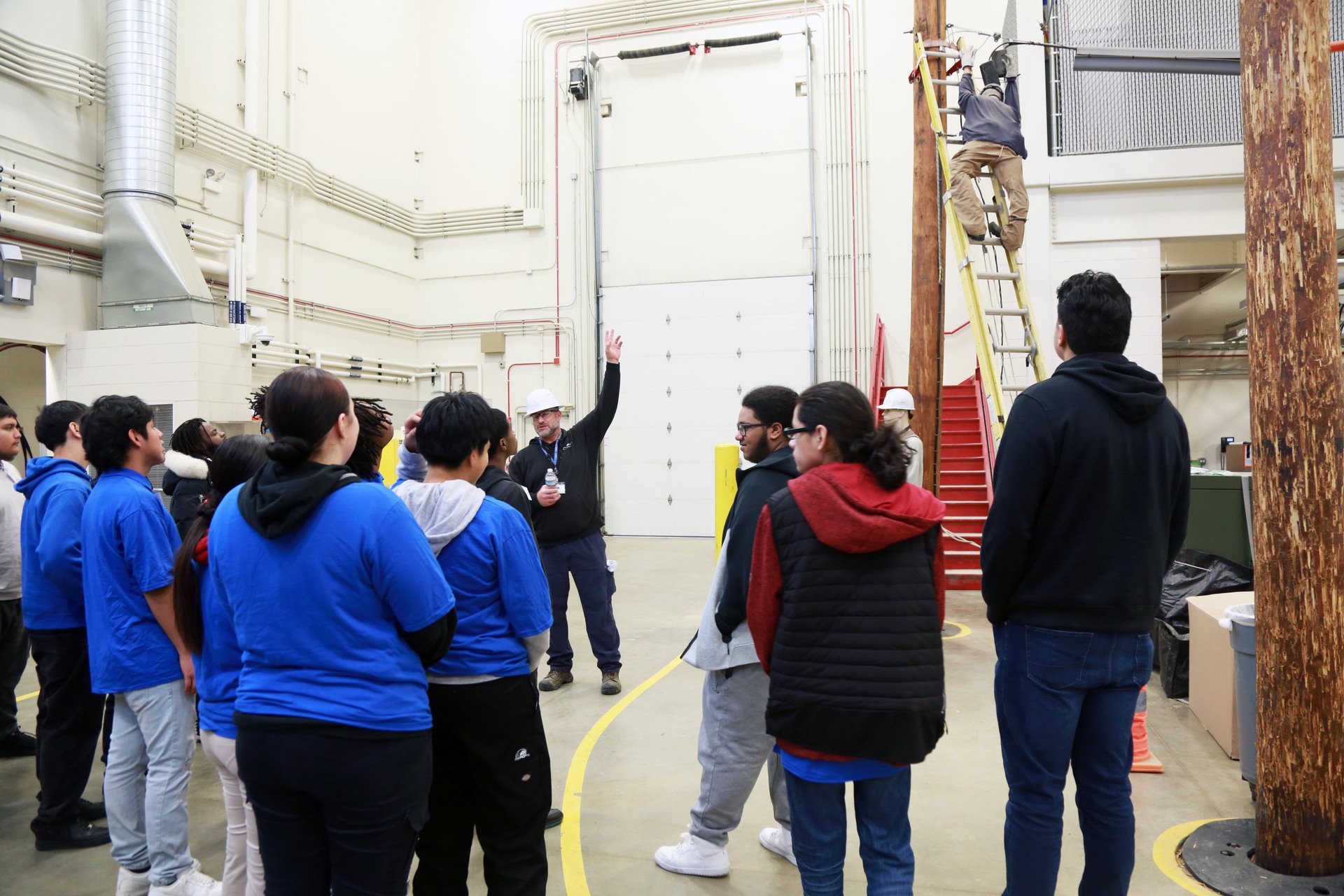 Students Visit ComEd Training Facility for National STEM Day
Students involved in the District's Chicago Builds program had the awesome opportunity to visit ComEd's Chicago Training Center this week. This visit provided them with opportunities to learn directly from ComEd professionals about electricity delivery, energy efficiency, sustainability, and potential future careers in the energy sector. The Chicago Builds program is a two-year training program that prepares students for careers in construction after graduating high school. In addition to electricity, students also receive training in carpentry, welding, and heating and cooling.
Updated COVID-19 and Flu Vaccines Now Available Through CPS
CPS is now offering updated flu and COVID-19 vaccines, along with mandatory vaccines required for school, to our students through vaccine events and Student-Based Health Centers. Because we have received a limited supply, we are prioritizing these no-cost vaccines for students who are uninsured, under insured, or get insurance through Medicaid. Families can visit cps.edu/vaccines for more information and to make an appointment.
Because our supply is limited, we are focusing solely on vaccinating our students right now. For staff, parents, and guardians who are uninsured, under-insured, or get coverage through Medicaid, we encourage getting a vaccine through a federally-qualified health center, or a clinic or vaccine event run by the City of Chicago. You can find a list of these local events at chicago.gov/covid. We also urge families and staff who are privately insured to reach out to their health care providers about these vaccines.
For complete details regarding COVID, flu, and other vaccines, please visit cps.edu/vaccines.
Important Information for Families Receiving Medicaid Benefits
All families who receive Medicaid benefits must renew them annually. The State of Illinois is currently mailing renewal forms on a rolling basis. The envelope will look like this:

Once you receive your renewal form, please fill it out and send it back as soon as possible to ensure that your family does not lose Medicaid coverage.
You can also renew your benefits online. Visit abe.illinois.gov and click "Manage My Case" to log in to your account. A step-by-step guide to renewing your benefits either by mail or online can be found at cps.edu/medicaid.
If you need assistance, you can call the Healthy CPS Hotline at 773-553-KIDS (5437) or fill out an assistance request form, and a coordinator from the CPS Office of Student Health and Wellness will be happy to assist you.
Important Dates
For more upcoming events around the District, visit cps.edu/calendar.
Friday, November 10: CPS schools and offices are closed in observance of Veterans Day; no classes for CPS students.
Monday, November 20–Friday, November 24: CPS schools are closed in observance of the Thanksgiving holiday; no classes for CPS students.
Wednesday, December 6: November/December Agenda Review Committee Meeting. Learn more here.
Thursday, December 14: November/December Board of Education Meeting. Learn more here.
---
Estimadas familias, colegas y simpatizantes de las CPS:
Ayer fue el Día Nacional de CTIM, una gran oportunidad para demostrar todo lo que hacen las CPS para preparar a nuestros estudiantes para las carreras de rápido crecimiento en la ciencia, la tecnología, la ingeniería y las matemáticas (colectivamente conocidos como CTIM o, en inglés, STEM).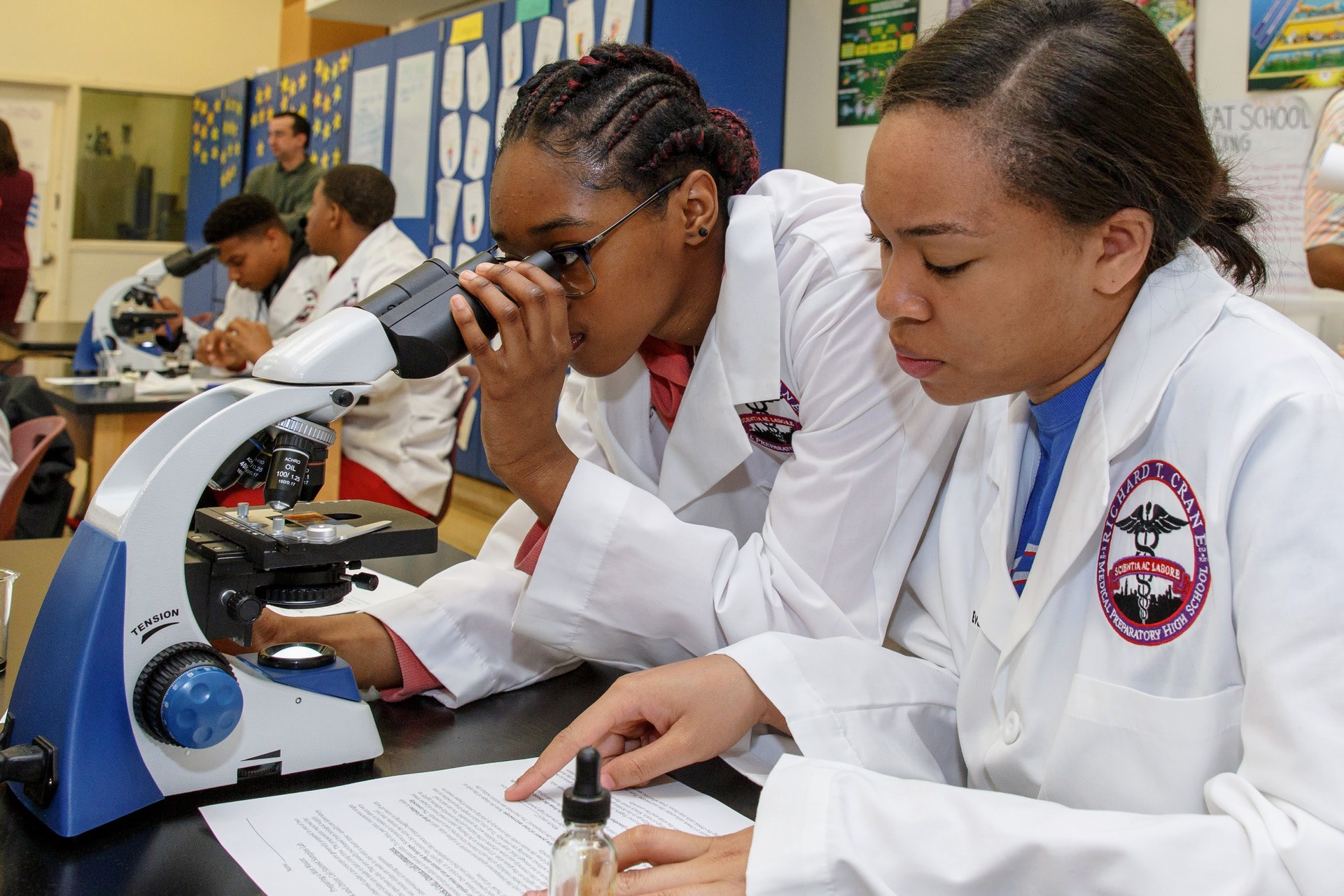 ¿Por qué el enfoque en CTIM?
Según la Oficina de Estadísticas Laborales, se proyecta que, de ahora hasta el 2031, los trabajos en las ocupaciones CTIM crecerán al doble del ritmo de los trabajos en general.
La educación CTIM prepara a los estudiantes para el éxito en un mercado laboral acelerado, especialmente en este entorno en el cual nuestra economía abandona la manufactura tradicional y depende más de los sistemas de tecnología de información y la innovación. Las carreras basadas en el CTIM también tienden a ser mejor remuneradas, y los trabajadores con entrenamiento CTIM comúnmente están en demanda.
Aún si un estudiante elige no buscar una carrera CTIM, el aprendizaje CTIM promueve el pensamiento crítico, la curiosidad, la persistencia, el trabajo en equipo y las destrezas de resolución de problemas, elementos que nuestros estudiantes necesitarán para alcanzar el éxito en cualquier camino que escojan.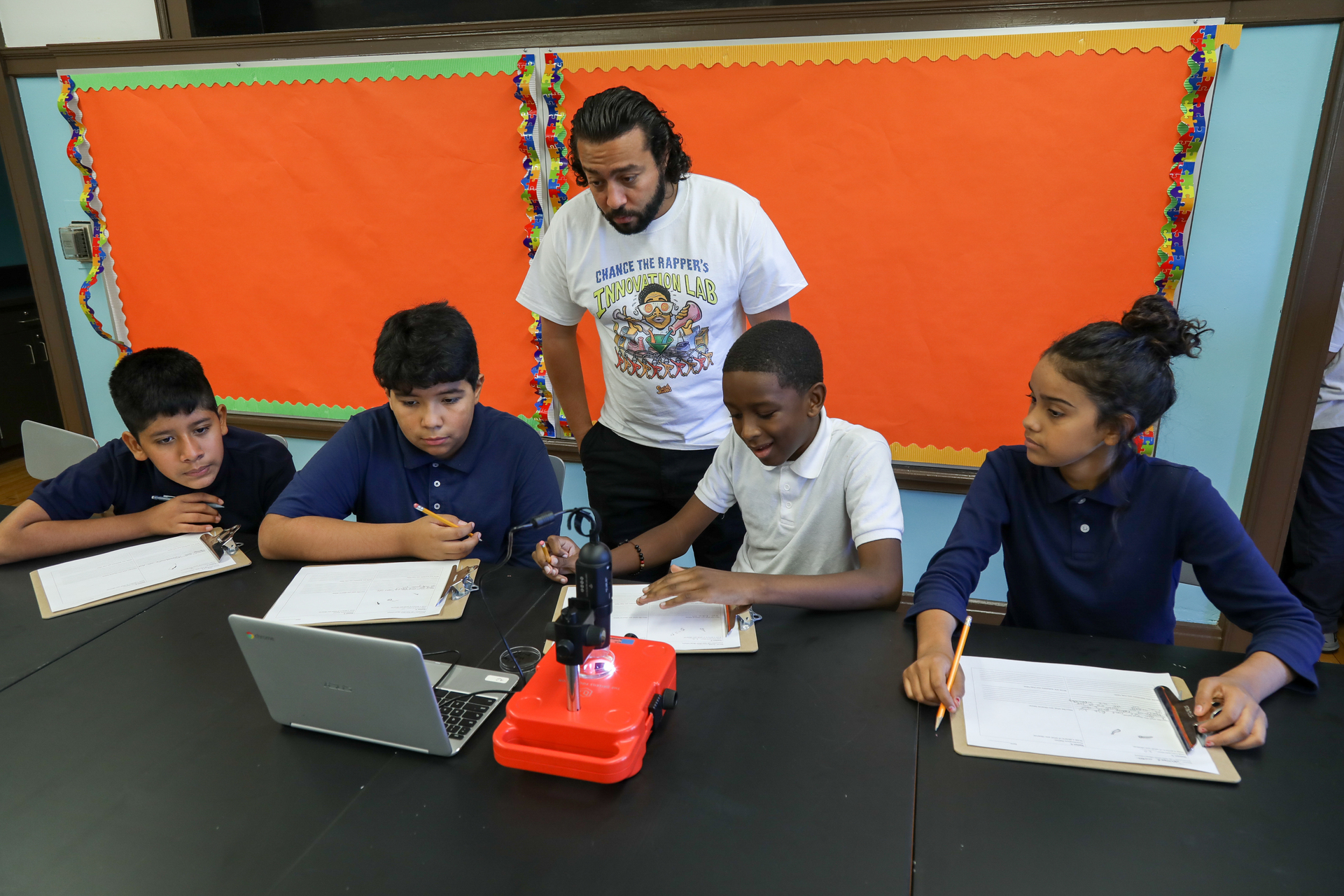 Por todas estas razones, las CPS han hecho el fortalecimiento de la educación CTIM una prioridad primordial, y esto incluye nuestra integración de los estándares de ciencia de la próxima generación, y nuestro establecimiento de la informática como un requisito de graduación para nuestros estudiantes de escuela secundaria. Por medio de proyectos como la programación de robots y la creación de programas para enfrentar asuntos sociales en sus comunidades, nuestro currículo innovativo de informática para todos, Computer Science for All (CS4All), enseña a los estudiantes informática junto al pensamiento crítico y destrezas de la resolución creativa de problemas.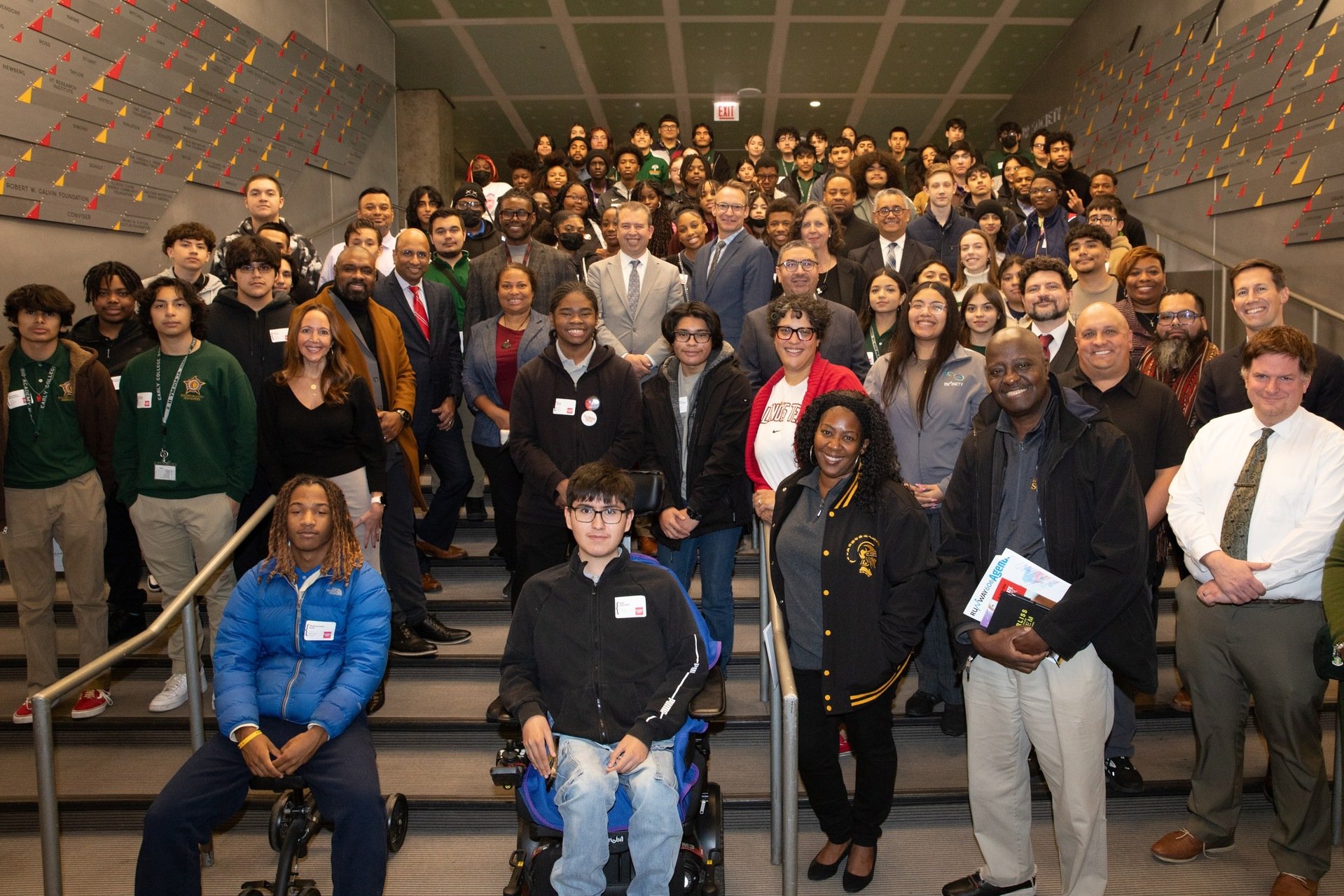 Las CPS también han dado prioridad al desarrollo de colaboraciones relacionadas a CTIM, que incluyen una emocionante iniciativa nueva llamada Runway 606. Esta colaboración entre las CPS, City Colleges of Chicago (CCC), e Illinois Tech da a los estudiantes participantes la oportunidad de obtener una maestría en un campo CTIM en dos años menos que el recorrido típico.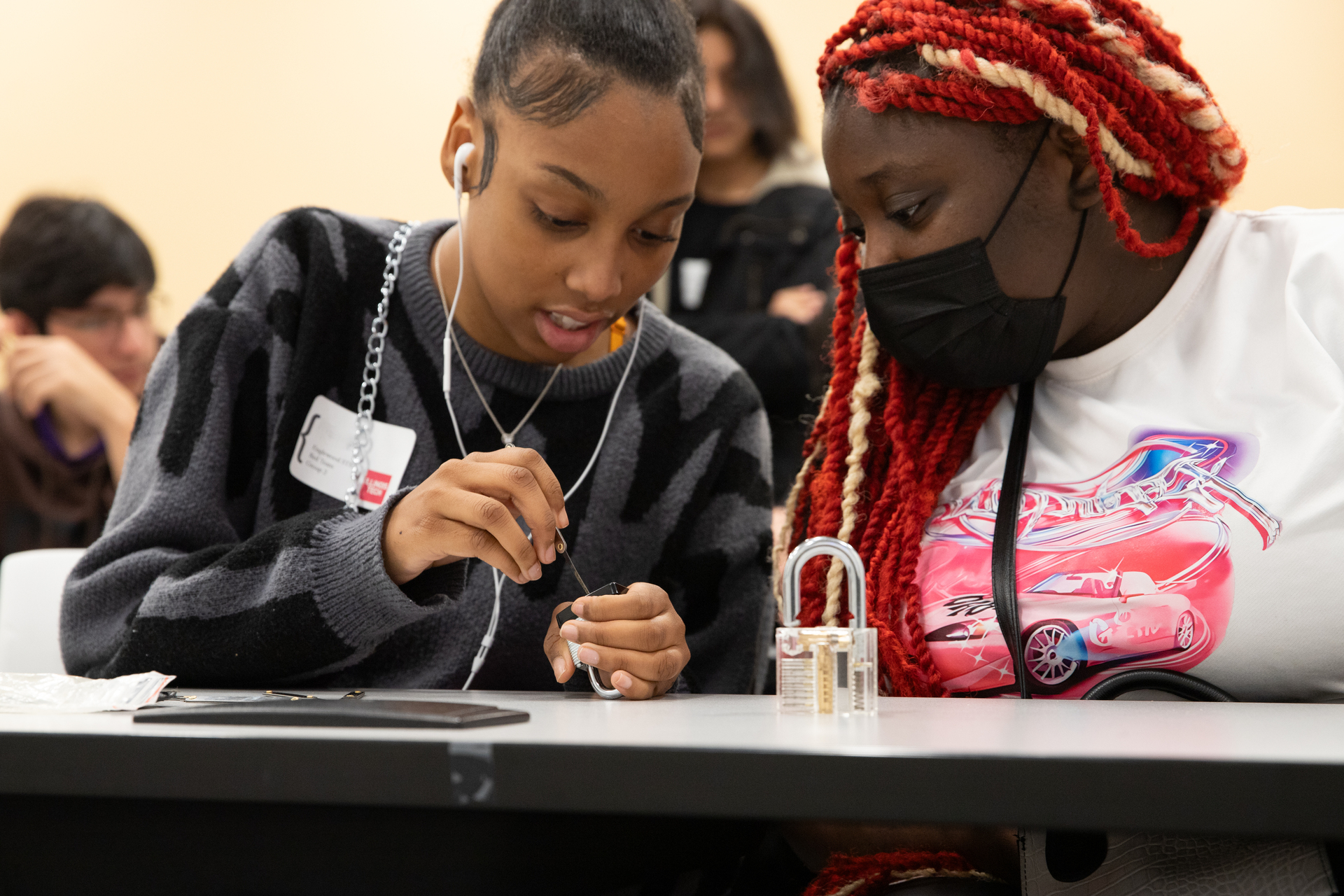 Damos inicio a esta colaboración con un programa piloto de ciberseguridad, un campo en la tecnología de alta demanda. Comenzará con estudiantes en ocho escuelas secundarias de las CPS que participarán en un programa preuniversitario que les permitirá obtener créditos universitarios para un grado asociado. Algunos de estos estudiantes obtendrán este grado asociado junto a su diploma de escuela secundaria. Otros continuarán esta labor en CCC, así aprovechando y reforzando el éxito del Chicago Roadmap.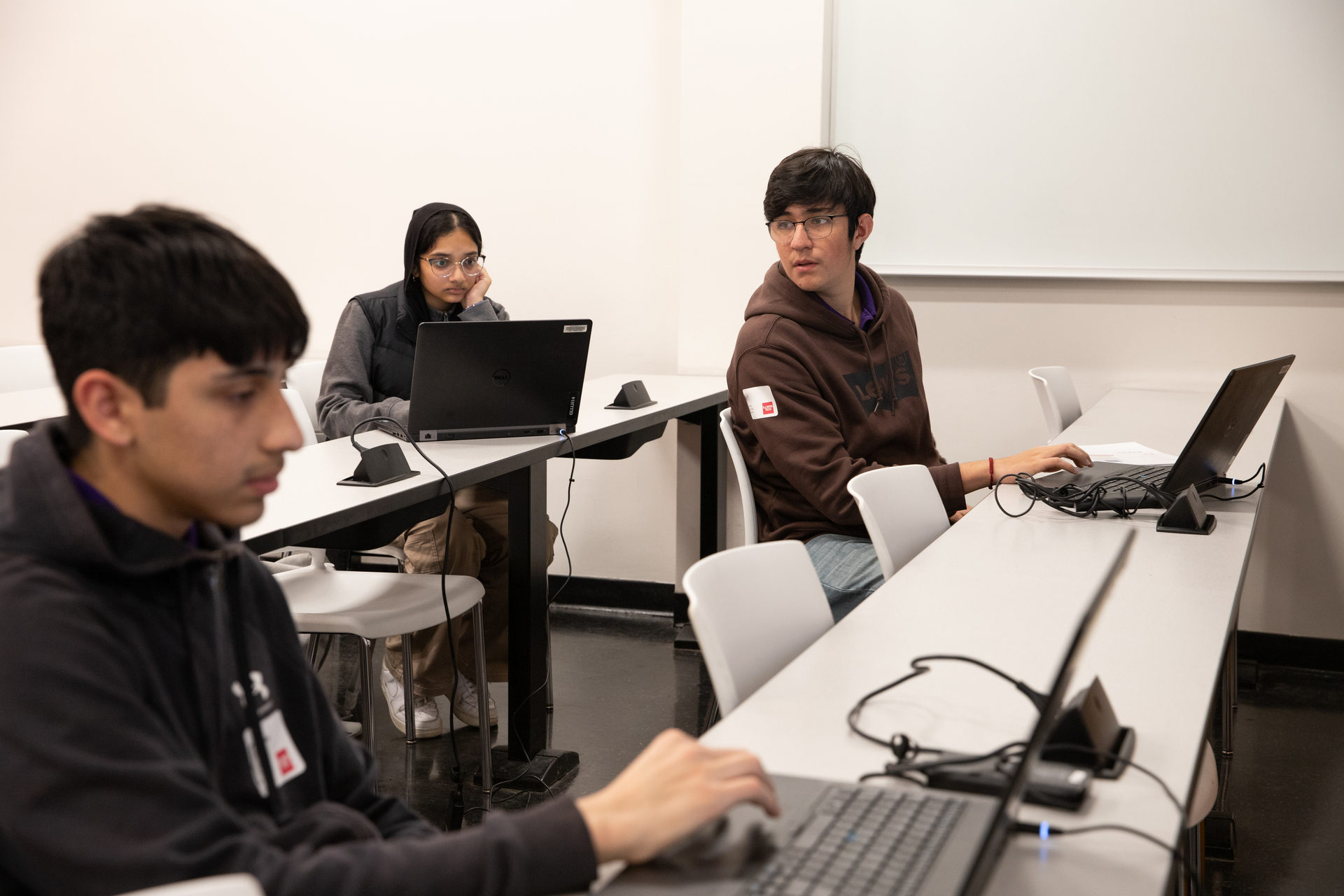 En la siguiente fase, los estudiantes obtendrán su bachillerato en Illinois Tech; dos años después, obtendrán ahí su maestría en un campo CTIM. Se ofrecerá tutoría y consejería durante cada fase del programa, además de consejería profesional para ayudar a los estudiantes a identificar un recorrido que les apasione y les permita sobresalir en campos CTIM de alta demanda.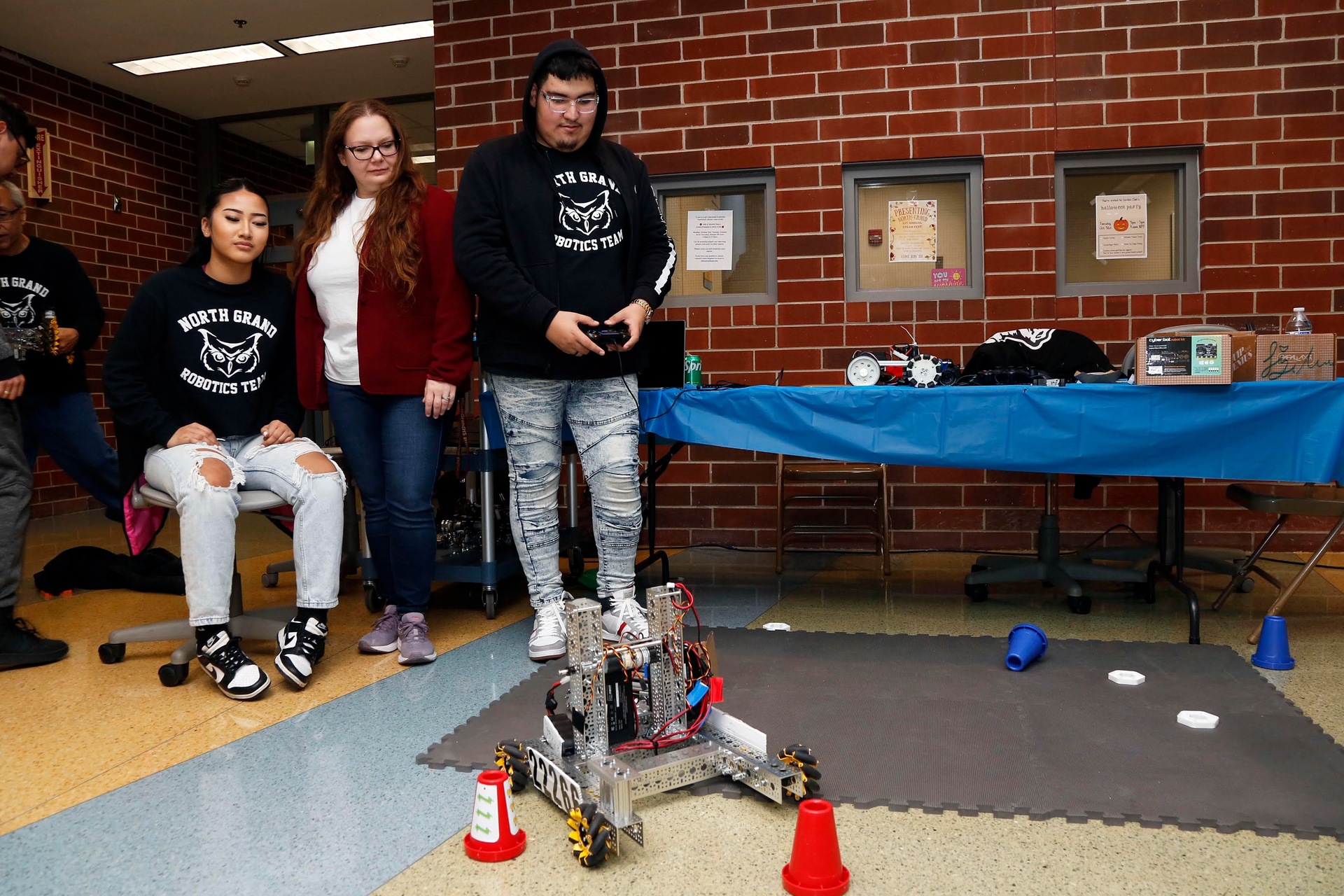 También nos complace resaltar las maneras en que nuestras escuelas celebraron el Día Nacional de CTIM, como lo hizo la Escuela Secundaria North Grand con su STEAM Fest (STEAM, o CTIAM en español, es una variante de CTIM que incluye las artes). En un evento el fin de semana pasado, los estudiantes se reunieron para un día de demostraciones directas, actividades y presentaciones para celebrar su éxito en la educación CTIAM, y la floreciente programación preuniversitaria de North Grand.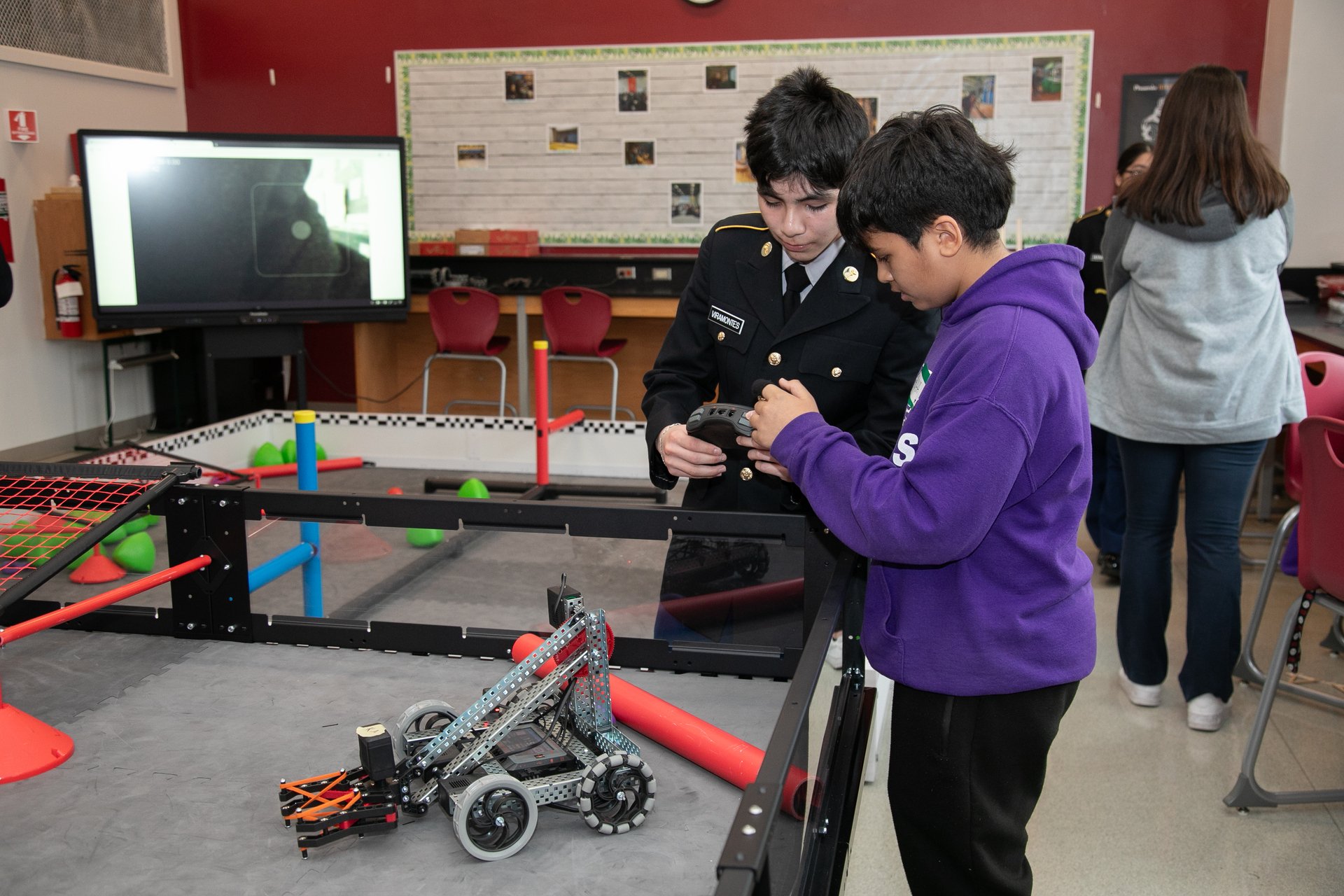 Mientras tanto, los cadetes en la Phoenix Military Academy invitaron a estudiantes de octavo grado de las escuelas primarias Hernández, Shields y Saucedo para un día de actividades CTIM. Estas incluyeron una exploración de la física asociada a la arquería, además de la ingeniería y el diseño, la robótica, y los drones.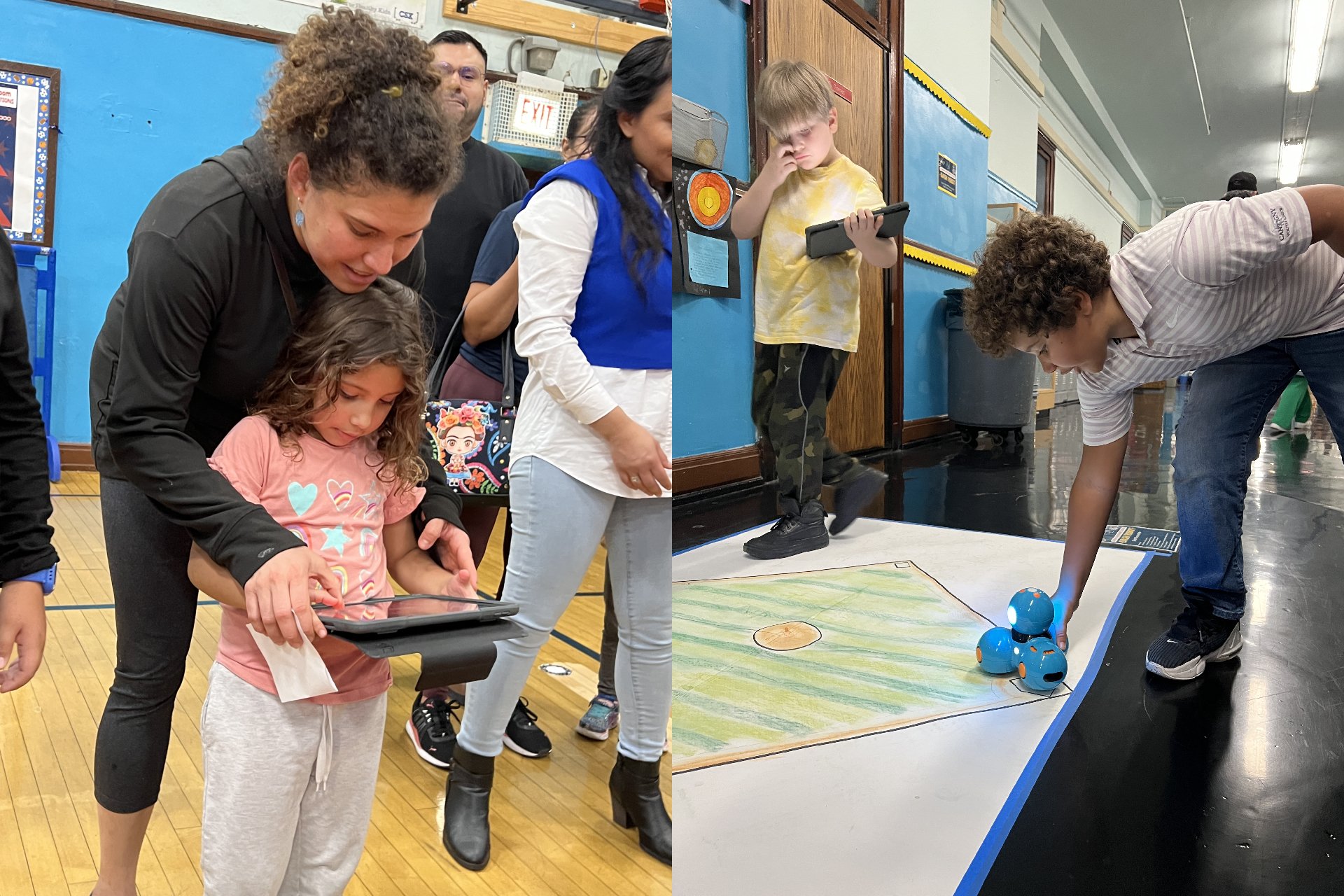 En la Escuela Primaria Jungman STEM Magnet, los estudiantes dirigieron a sus familias en divertidos desafíos y actividades de CTIM diseñadas por ellos mismos. Estos incluyeron la exploración de la animación, entrevistas en el estudio de transmisión de Jungman, un campo de obstáculos para drones y más.
Estas actividades escolares son excelentes ejemplos de la labor que promueve el Departamento de Ciencia, Tecnología, Ingeniería y Matemáticas de las CPS (DoSTEM, según las siglas en inglés), que también ha creado guías familiares para el éxito estudiantil en CTIM para ayudar a los padres y tutores legales a respaldar a sus niños en su aprendizaje CTIM. Estas guías incluyen enlaces para aprender más sobre nuestro currículo CTIM, que es culturalmente responsivo y cónsono con nuestros estándares, y pautas sobre cómo las familias pueden ayudar a sus niños a descubrir su poder CTIM. Estos y otros recursos CTIM están disponibles en línea en cpsstem.cps.edu.
Ya que tantos trabajos ahora dependen de empleados con destrezas de CTIM, sabemos que estos cimientos son lo que les darán a los estudiantes una ventaja competitiva mientras se convierten en la próxima generación de líderes que avanzará a nuestra ciudad y nuestro mundo. Es por esto que las CPS continuarán dando prioridad a la enseñanza CTIM en nuestras escuelas y la razón por la cual fomentaremos y expandiremos las colaboraciones que traerán a cada estudiante experiencias CTIM directas y de calidad.
Atentamente,
Pedro Martínez
Director ejecutivo
Escuelas Públicas de Chicago
¡Ayúdenos a resaltar su escuela!
Nos encanta resaltar las cosas fantásticas que ocurren cada día en nuestras escuelas, junto a las personas que las llevan a cabo. No hay mejor fuente para estas buenas noticias que ustedes, los miembros de nuestras comunidades, y por lo tanto esperamos que consideren compartir sus historias por medio de este breve formulario (en inglés).
¡Ayúdenos a demostrarle al mundo que los mejores están con las CPS! Llene este formulario (en inglés) para que podamos compartir sus historias en este boletín, el blog de nuestro Distrito, nuestros canales de redes sociales y por medio de comunicados de prensa y notas a los medios.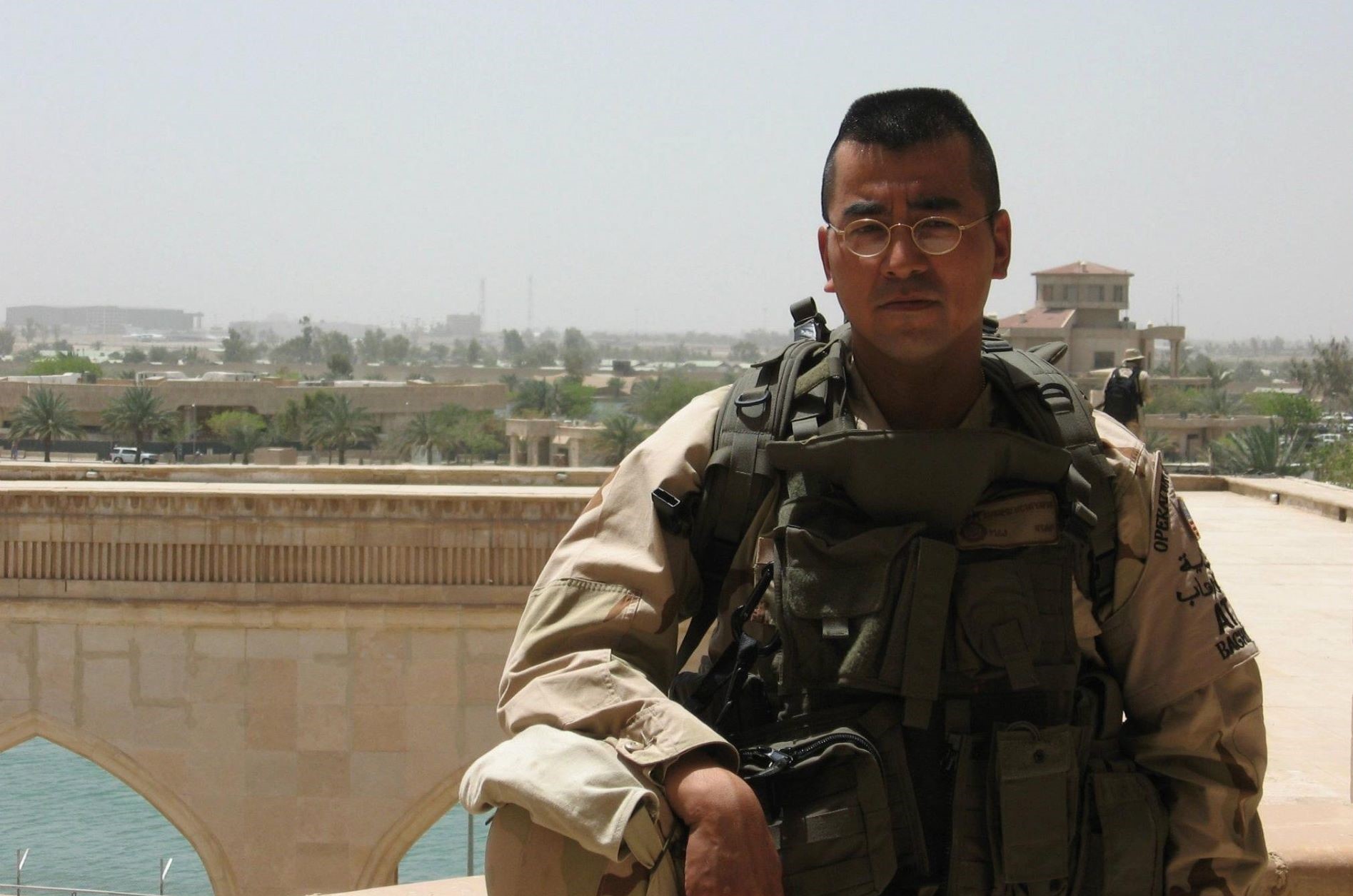 Cinco preguntas es una serie que resalta a algunos de los muchos miembros de la comunidad de las CPS que van más allá por nuestras escuelas. Si conoce a alguna persona que esté haciendo una diferencia, nomínela para que aparezca aquí (formulario en inglés).
En homenaje al Día de los Veteranos, que será mañana, nos complace presentarle a Susumu Uchiyama, teniente coronel retirado de la Fuerza Aérea y el comandante actual de la Escuela Secundaria Air Force Academy.
Susumu llegó a los Estados Unidos como estudiante de intercambio de Japón. Después de graduarse de la Universidad Estatal Southeast Missouri con un bachillerato en química, se mudó a Chicago para hacer estudios de posgrado. Aunque Susumu originalmente quería obtener un doctorado en química orgánica, escogió otro recorrido tras conocer a un reclutador del Ejército de los Estados Unidos. Susumu terminó estando en el Ejército por diez años y la Fuerza Aérea por veinte años, plazo que pasó en lugares como Georgia, Dakota del Norte, Carolina del Sur, Panamá, Guam, Irak y Afganistán.
Susumu sabía que quería regresar a Chicago después de terminar el servicio activo, debido a lo mucho que amaba la ciudad. Siempre le había interesado la educación y por lo tanto, este año, al saber de la posición de comandante en la Air Force Academy, sabía que el puesto estaba hecho para él.
¿Cómo impacta tu experiencia en las fuerzas armadas a tu enfoque como educador?
Durante mi tiempo en las fuerzas armadas aprendí muchas destrezas y valores que intento impartir a mis estudiantes, especialmente el liderazgo, la integridad y el valor para hacerse oír y hacer lo correcto.
Lea más de nuestra entrevista con el teniente coronel Uchiyama aquí.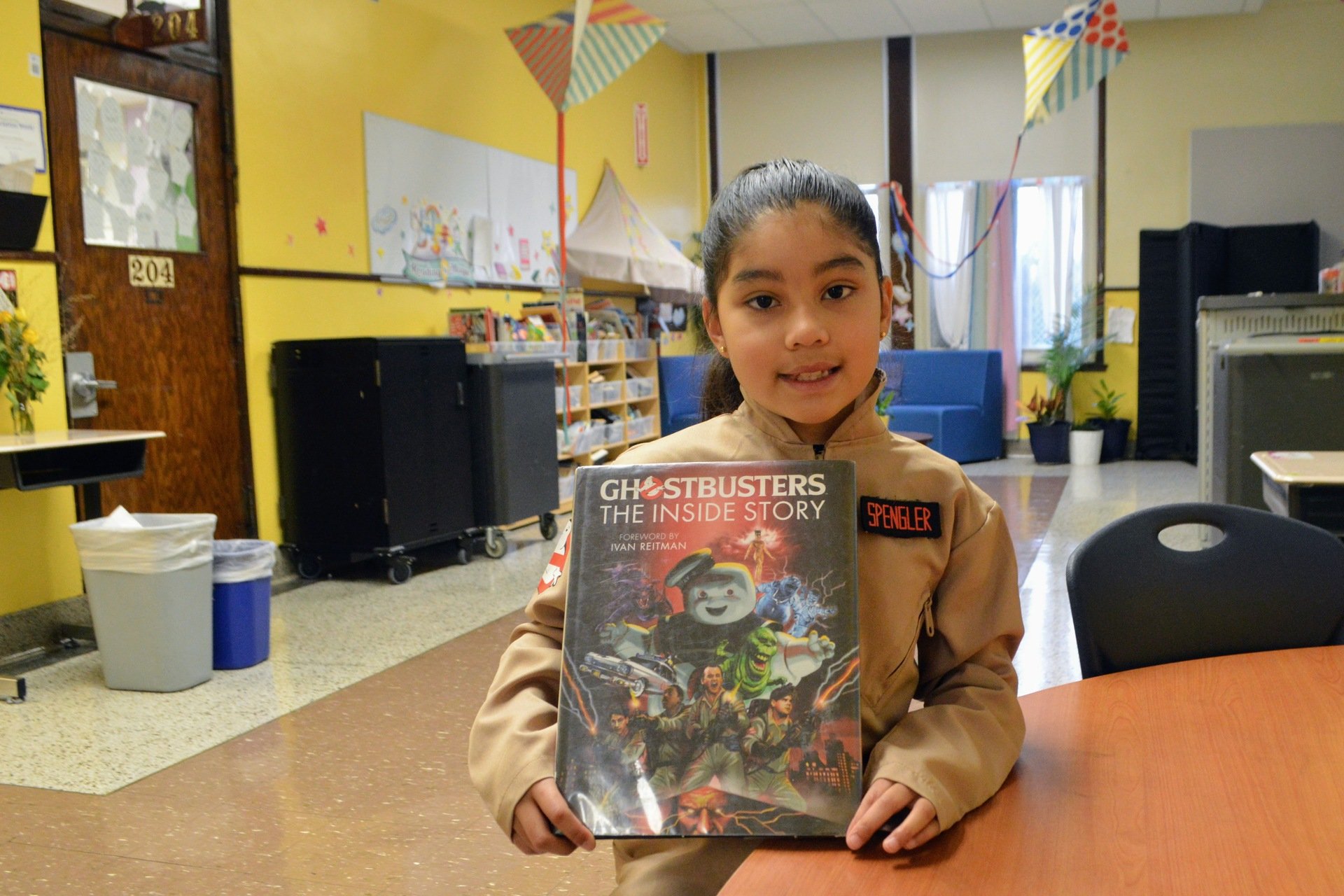 Personal y estudiantes destacados
Las escuelas por todo Chicago se divirtieron muchísimo celebrando el Halloween, y la Academia Escolástica Gunsaulus vinculó sus festividades al aula al animar a los estudiantes a vestirse como personajes de sus libros favoritos. Sofía, de tercer grado, no fue inspirada por un libro sino por una de sus películas favoritas, Los cazafantasmas, conocida en inglés como Ghostbusters. Sofía recientemente obtuvo de su biblioteca escolar una copia del libro Ghostbusters: The Inside Story, que explica en detalle cómo se hizo la película. Ella y sus compañeros la pasaron de maravilla desfilando por su escuela para resaltar el evento Book-o-ween.
También nos complace resaltar a Daniela Herrera y su hijo Ariel. La Sra. Herrera ha estado trabajando en la Escuela Primaria Clark por un número de años, y este año Ariel la acompaña como estudiante de prekínder. Daniela tiene una gran meta para su hijo este año: quiere que Ariel entre a kínder sabiendo leer. La clase de prekínder de Ariel ya le ha presentado su serie de libros favorita: Pete the Cat. Fuera de la escuela, en su hogar, la Sra. Herrera refuerza lo que Ariel aprende en esta, practicando los sonidos de las letras y cómo identificar palabras a la vista.
Un vistazo al Distrito
¡Entérese de las varias celebraciones y eventos que ocurren en nuestro Distrito!
La Escuela Primaria Swift, en la comunidad Edge Water Beach, recién celebró la festividad nepalí de Dashain. Las familias llevaron sus vestimentas rojas más brillantes, decoraron cometas, compartieron buenos deseos con los brotes de las plantas jamara cultivadas por los estudiantes, y aprendieron de las familias y la comunidad nepalíes de la escuela sobre el significado de esta importante fiesta.
En la Escuela Primaria Mason, en Lawndale, los estudiantes y el personal expresaron el espíritu del Halloween con varias actividades. La escuela creó una casa embrujada en su edificio para estudiantes de tercero a octavo grado, mientras que los estudiantes más jóvenes disfrutaron de un desfile y una fiesta.
La Escuela Primaria Nixon, en el barrio Hermosa, organizó su evento Hermosa Halloween. La escuela invitó a varias organizaciones, que trajeron recursos, dulces y actividades divertidas para las familias.
La Escuela Primaria Peirce, en Andersonville, organizó una ceremonia y desfile de inauguración para su parque de juegos renovado. Similarmente, estudiantes de la Escuela Primaria de Bellas Artes Franklin, en Old Town, participaron en un desfile y celebraciones con actividades de Halloween divertidas y educativas preparadas por los padres.
Finalmente, en la Escuela Primaria Canty, en Irving Woods, el personal participó en el tercer concurso de disfraces anual de Halloween de la escuela.
Rindiendo homenaje a los veteranos de nuestra nación
Esta semana, para celebrar el Día de los Veteranos, varias escuelas del Distrito organizaron o participaron en varios eventos para rendir homenaje a los veteranos militares de nuestra nación.
Cadetes de la Academia de Liderazgo Marine (MLA, según sus siglas en inglés), en Logan Square, participaron este fin de semana del Desfile de Día De Veteranos de Hillside. MLA también anticipa su Baile del Cuerpo de Marines, y el sargento mayor Cain, miembro del personal de la escuela, representará a la escuela y los marines en un evento de celebración del Día de los Veteranos en Soldier Field, esta semana.
La doctora y capitana Yashika Tippett-Eggleston, directora de la Escuela Secundaria Air Force Academy en Bridgeport, es una capitana retirada del Cuerpo Médico de la Reserva del Ejército de los Estados Unidos, y ha ejercido un papel crítico en el establecimiento de las seis academias militares públicas de las CPS. Para celebrar esta festividad, la doctora y capitana Tippett-Eggleston y su comunidad escolar reconocieron y saludaron a veteranos locales de los apartamentos T.E. Brown, una residencia para envejecientes en la cercanía de la escuela. Los veteranos presentes en la recepción y la ceremonia recibieron un certificado y un pequeño detalle de apreciación.
La Escuela Secundaria Rickover Naval Academy, en Portage Park, conmemoró el día de fiesta con una asamblea que tuvo, como veterano invitado especial, al teniente comandante Patton. El teniente comandante Patton es profesor universitario en la Universidad de Indiana–Universidad Purdue de Indianápolis (IUPUI, según sus siglas en inglés) y ha sido reservista de la Marina de los Estados Unidos por veinticuatro años. Habló con estudiantes sobre la importancia del servicio mientras se busca el liderazgo y lo importante que es responder cuando se le pide cumplir con cualquier deber.
Finalmente, en la Escuela Secundaria Phoenix Military Academy (PSMA, según sus siglas en inglés), localizada en la comunidad Near West Side, el pasillo del primer piso ha sido decorado para la ceremonia de condecoración anual. En esta, todos los cadetes de noveno grado reciben un escudo para añadir a sus uniformes, que los reconoce oficialmente como miembros de la familia PSMA; la ceremonia también incluye oradores invitados y padres y miembros de la facultad distinguidos. Los invitados también disfrutaron de una presentación del equipo de marcha de la escuela y un pastel de celebración para dar fin al evento.
Hágase escuchar sobre el presupuesto de las CPS
Durante los siguientes meses, las CPS llevarán a cabo una variedad de oportunidades para que las familias, los educadores y los colaboradores comunitarios aprendan más del distrito y compartan sus ideas, que las CPS podrá utilizar para tomar decisiones críticas en el futuro.
Mesas redondas comunitarias sobre el presupuesto: Habrá tres mesas redondas para brindar información importante sobre el financiamiento de nuestras escuelas y darle a todos en nuestra comunidad escolar la oportunidad de compartir sus opiniones sobre las prioridades que deseen ver financiadas.

Sábado, 11 de noviembre, de 10 a. m. a 12 p. m. en la Escuela Secundaria Tilden (4747 S. Union Ave.)
Martes, 14 de noviembre, de 6 p. m. a 8 p. m. en la Escuela Secundaria Harlan (9652 S. Michigan Ave.)
Jueves, 16 de noviembre, de 6 p. m. a 8 p. m. (mesa redonda virtual: se proporcionará el enlace en una fecha futura)
Inscríbase a una de estas sesiones aquí. Las mesas redondas ofrecerán interpretación en vivo a español y ASL.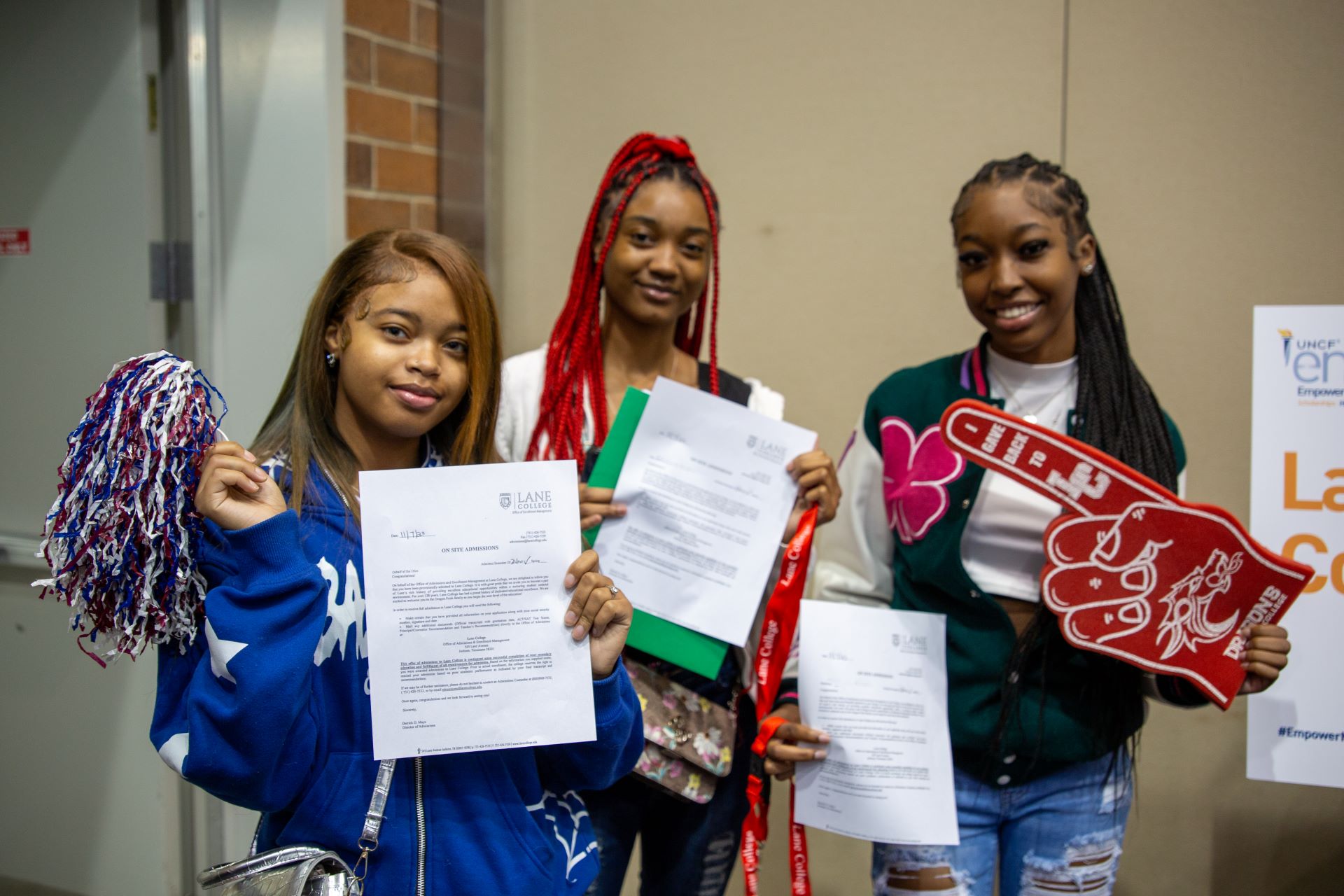 Estudiantes y recién egresados de las CPS reciben inspiración en el Empower Me Tour del UNCF
Más de 500 estudiantes de las CPS provenientes de veintiuna escuelas secundarias asistieron recientemente al Empower Me Tour (EMT) del United Negro College Fund (UNCF). Este evento, una de las ferias de universidades históricamente negras más grandes de Chicago, está diseñado para inspirar y motivar a los estudiantes y los recién egresados a alcanzar la excelencia académica, el éxito profesional y la responsabilidad personal. Como parte de este evento, los estudiantes de las CPS pudieron escuchar a oradores invitados y entrevistarse con más de quince universidades sobre admisiones presenciales y becas.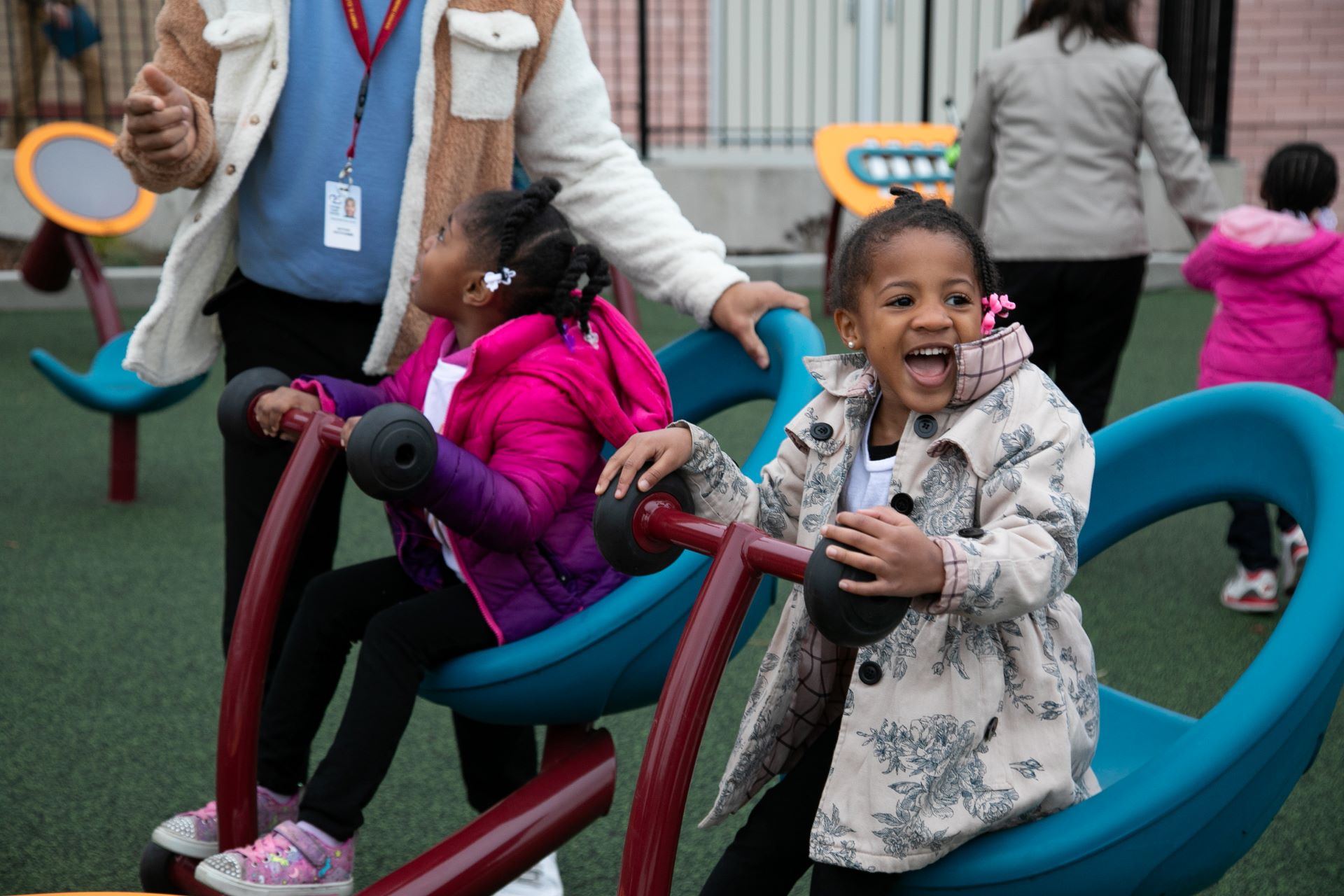 Los aprendices más jóvenes serán los beneficiados de la expansión a la Escuela Primaria Clissold
En la Escuela Primaria Henry R. Clissold, en el barrio Morgan Park, los líderes del Distrito se unieron a la comunidad escolar para celebrar una ceremonia de inauguración para el recién renovado edificio modular, junto a su nuevo anejo y parque de juegos. Esta expansión ha permitido a la escuela aumentar significativamente su matrícula, especialmente entre estudiantes de prekínder.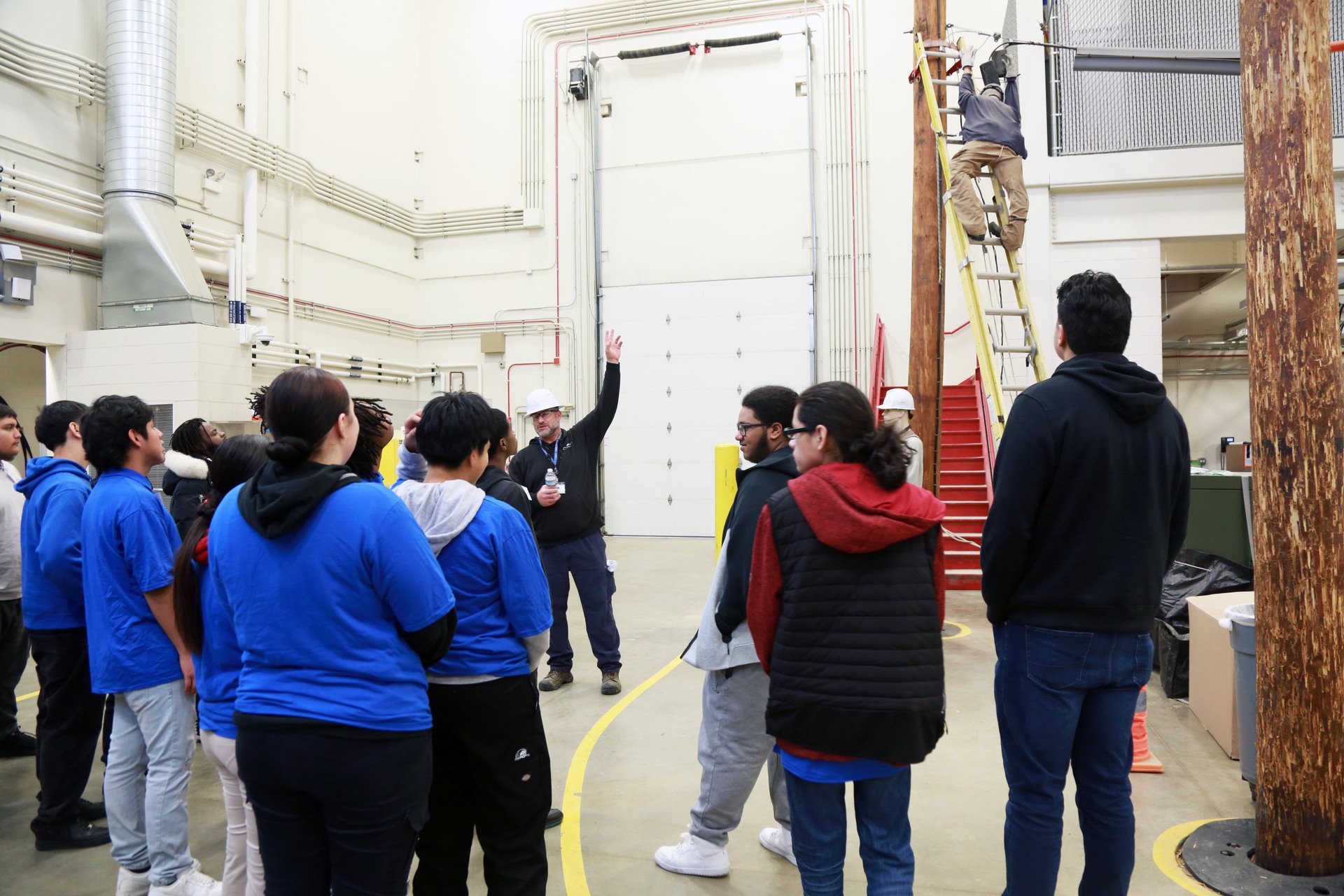 Para el Día Nacional de CTIM, estudiantes visitan instalación de entrenamiento de ComEd
Los estudiantes involucrados en el programa del Distrito conocido como Chicago Builds tuvieron la fantástica oportunidad de visitar el centro de entrenamiento de Chicago de ComEd. Esta visita les brindó oportunidades de aprender sobre la transmisión de electricidad, la eficiencia energética, la sostenibilidad y potenciales carreras en el sector energético. Chicago Builds es un programa de entrenamiento de dos años que prepara a los estudiantes para carreras en la construcción después de graduarse de la escuela secundaria. Los estudiantes, además de obtener entrenamiento en electricidad, también reciben instrucción sobre la carpintería, la soldadura, la calefacción y el refrigerio.
Disponibles por medio de las CPS las vacunas actualizadas contra el COVID-19 y la influenza
Las CPS ahora ofrecen las vacunas actualizadas contra la influenza y el COVID-19, junto a las vacunas requeridas para la escuela; éstas serán distribuidas por medio de eventos de vacunación y centros de salud para estudiantes. Como hemos recibido una cantidad limitada de vacunas, estamos dando prioridad a los estudiantes que no tengan seguro médico, tengan seguro médico insuficiente u obtengan su seguro por medio de Medicaid; estas vacunas serán libres de costo. Las familias pueden visitar cps.edu/vaccines para obtener más información y programar citas.
Debido a que nuestra provisión de vacunas es limitada, actualmente nos estamos enfocando solamente en nuestros estudiantes. Les recomendamos al personal, los padres o tutores legales que no tengan seguro médico, tengan seguro insuficiente u obtengan cobertura por medio de Medicaid obtener una vacuna por medio de un centro de salud federalmente calificado, o una clínica o evento de vacunación administrado por la ciudad de Chicago. Puede encontrar una lista de estos eventos locales en chicago.gov/covid. También exhortamos a las familias y el personal con seguros médicos privados que contacten a sus proveedores de atención médica para preguntar sobre estas vacunas.
Para detalles completos sobre las vacunas contra el COVID, la influenza y otras enfermedades, por favor visite cps.edu/vaccines.
Información importante para familias recibiendo beneficios de Medicaid
Todas las familias que reciban beneficios de Medicaid deben renovarlos anualmente. El estado de Illinois actualmente está enviando por correo, de manera continua, versiones físicas de sus formularios de renovación. El sobre que reciba será así:

Una vez reciba su formulario de renovación, por favor llénelo y devuélvalo lo más pronto posible para asegurar que su familia no pierda su cobertura de Medicaid.
También puede renovar sus beneficios en línea. Visite abe.illinois.gov y haga clic en "Administrar Mi Caso" para entrar a su cuenta. Además, podrá encontrar en cps.edu/medicaid un guía de paso a paso sobre cómo renovar sus beneficios por correo postal o electrónicamente.
Si necesita ayuda con este proceso, llame a la línea directa Healthy CPS al 773-553-5437 o llene un formulario de solicitud de asistencia, y un coordinador de la Oficina de Salud y Bienestar Estudiantiles de las CPS felizmente le asistirá.
Fechas importantes
Para más eventos próximos en el Distrito, visite cps.edu/calendar.
Viernes, 10 de noviembre: Las escuelas y oficinas de las CPS estarán cerradas en celebración del Día de los Veteranos; los estudiantes de las CPS no tendrán clases.
Lunes, 20 de noviembre a viernes, 24 de noviembre: las escuelas de las CPS estarán cerradas en celebración de las festividades de Acción de Gracias; los estudiantes de las CPS no tendrán clases.
Miércoles, 6 de diciembre: reunión de noviembre/diciembre del Comité de Revisión de Agenda de la Junta de Educación. Lea más aquí.
Jueves 14 de diciembre: reunión de noviembre/diciembre de la Junta de Educación. Lea más aquí.