In this Section
Learn more about what a school day will look like if you continue learning remotely.
Understanding Remote Learning Models
As part of our reopening plan, students who chose remote learning will continue to attend class from home. The resources below will help you successfully continue learning at home and understand potential changes as we begin to offer an in-person learning option.
5 Day Remote Model
Each student will attend class remotely five days per week.

Students must be logged into their CPS.edu account to be counted present for attendance.

In some classes, remote students will be joined by in-person students logged into the class from their school's classroom.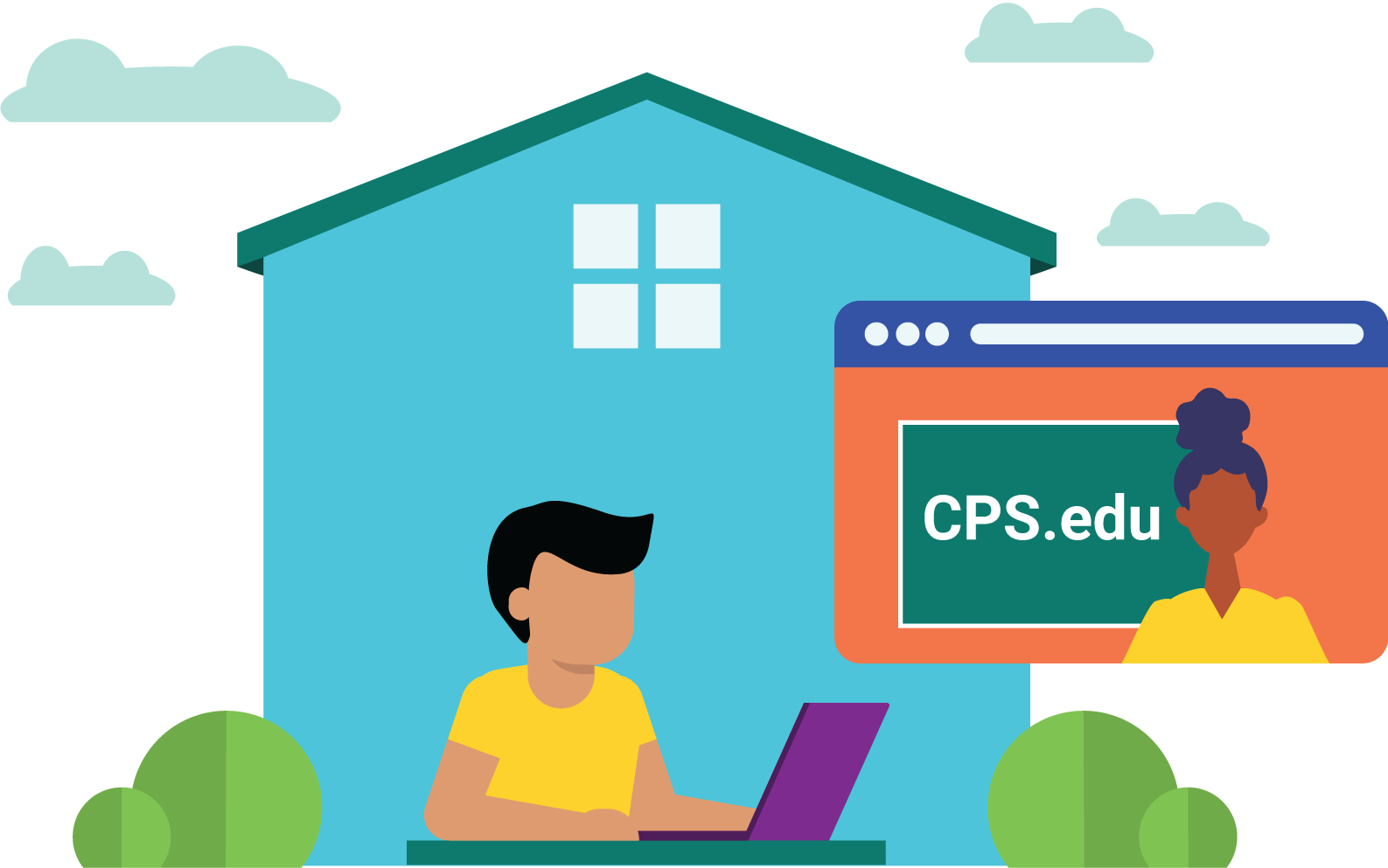 School Day Examples
These school day examples will explain what to expect during remote learning so you and your child can prepare for class.
Additional Information
The resources below will help your child have an enriching remote learning experience.
Opt-in Process
Parents have the ability to opt-in or opt out of in-person learning. Find out how and when the next window will open.
Technology Devices
Find out how to access and use technology that will allow you to participate in remote learning.
Internet Access
See if you qualify for free internet service through our Chicago Connected initiative and find additional options for internet service providers and Wi-Fi network connections.
LEARN MORE
CPS Accounts
Learn how to access your CPS.edu account, which is the gateway to most of the tools you'll need to participate in class.
Attendance
Learn how attendance is tracked and when absences can be excused if your child is learning remotely.
Meal Sites
Families can get free meals each week during remote learning from one of our participating meal sites.
Social-Emotional Wellbeing
Building supportive and inclusive learning environments is especially important when students are learning remotely.