How to Pursue This Pathway
Students who choose the Military Pathway must submit an enlistment contract as evidence of their plan to meet the Learn.Plan.Succeed. graduation requirement.
Each branch varies in service commitment, location, and how its members contribute to the overall mission of protecting our country, though all are on the same rank-based pay scale.
Explore Military Branches
U.S. Army
The Army is the largest military branch in the United States. It's a powerful fighting force defending and serving our nation by land, sea, and air. Elite groups within the Army, such as the Army Rangers and Special Forces, receive specialized training for advanced combat situations.
Offers the opportunity to work in a civilian career or attend college full time while serving near home.
Community-based and reports to the governor of its respective state unless called to protect U.S. domestic interests in times of conflict or natural disaster. Members hold civilian jobs or attend school while conducting their military training part time.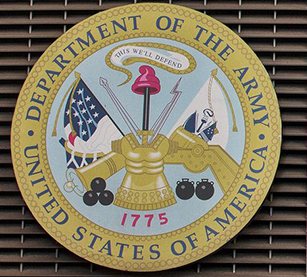 U.S. Marine Corps
The Marines play a major role as the first force on the ground in most conflicts. Today, Marines are stationed around the world at all times, ready to deploy quickly whenever and wherever needed. Total service commitment ranges from four to six years.
The Reserves support active Marine forces in time of war, national emergency or contingency operations, provide personnel and operational tempo relief for the active forces in peacetime, and provide service to the community.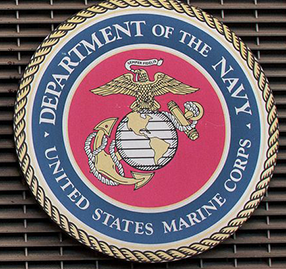 U.S. Air Force
The Air Force operates with a three-part vision: global vigilance, reach and power. This vision empowers a technologically advanced force that is focused on air, space, and cyberspace superiority.
With readiness as its primary charge, the Air Force Reserve is actively involved in operations around the world.
Comprised of citizen Airmen who train part-time, close to home, until called upon for duty. These professionals serve both federal and state governments — assisting their communities and helping the Air Force to guard the skies.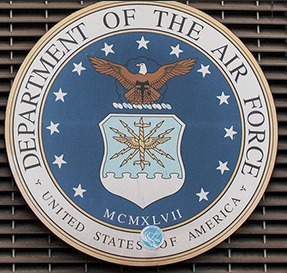 FIND AN AIR FORCE RECRUITER
U.S. Navy
The Navy handles operations on and under the sea, in the air and on the ground. Elite groups within the Navy, such as the SEALs and Navy Divers, receive specialized training for advanced warfare situations. A Navy Sailor generally serves a term of four years aboard a Navy ship, though options for shorter time commitments exist.
Offers citizens the chance to serve on a part-time basis, training near home until called to Active Duty. A reservist can pursue a full-time civilian education or career, or obtain special military training while serving.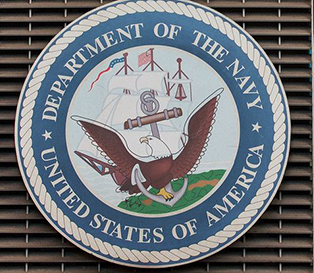 U.S. Coast Guard
The Coast Guard is responsible for an array of maritime duties, from ensuring safe and lawful commerce to performing rescue missions in severe conditions.
Reservists take part in maritime safety, mobility, security, national defense and the protection of natural resources. Reservists spend an average of one weekend a month and two weeks a year performing duties vital to national security.

FIND A COAST GUARD RECRUITER



Enlistment Requirements
Each branch has specific requirements, but some basic requirements are common to all the branches. Here are some requirements that may be asked of applicants:
Citizenship
Be a U.S. citizen or U.S. permanent resident with a valid Permanent Resident Card or Green Card.
Age
Be age 17 with parental consent, or age 18 or older without consent. Each service branch has a different enlistment age limit.
Education
Have a high school diploma or GED.
Testing
Take the Armed Services Vocational Aptitude Battery (ASVAB) multiple-choice test series, which is used to determine if you have the mental aptitude to enlist, and which branches and jobs you can pursue. ASVAB is required to enlist in all five military branches.
Health and Fitness
Pass a physical exam and meet weight limits. Each service has different fitness standards.
Next Steps
If military service is a postsecondary option that interests you, consider taking the next steps:
Research the military branches
Compare the different military branches and explore full-time and part-time options, benefits, basic requirements, and steps for enlisting.
Contact a recruiter
Get in touch with a recruiter for each of the military branches you're interested in, and prepare a list of branch-specific questions.
Understand options for Delayed Entry Program (DEP)
DEP

, also called the Delayed Enlistment Program, is a program whereby individuals going into active duty enlist first in the DEP before they ship out to Basic Training, or "boot camp."

Report to a MEPS and take ASVAB
If you decide to enlist, you'll spend a day at a Military Entrance Processing Station (MEPS). You'll take the Armed Services Vocational Aptitude Battery (ASVAB) vocational aptitude test to determine which jobs and occupational specialties would be the best fit, have a physical exam, and meet with a career counselor. If you're accepted, you'll take the oath of enlistment.
Examine Military Occupational Specialty (MOS) Options
The U.S. Army categorizes the jobs performed by enlisted personnel under what is called the Military Occupational Specialty, or MOS, system. Every MOS is known by its code. In fact, most military members will use this code to describe their jobs to people who ask what they do in the military.
Await orders for basic training
You'll receive orders for basic training within a few weeks. If you enrolled in the delayed entry program, you'll get orders within a year.
Related Links
Explore resources to help students pursue the Military Pathway.
Learn more about applying for the Illinois National Guard Grant.

Learn more about applying for the Illinois Veteran Grant.

Explore the benefits of service for service members, military families, and veterans.

Broad overview about serving in the military and what it takes to join.

Conduct comprehensive college and career planning using this online platform for students in grades 6-12.

Create a username and password to gain access to Federal Student Aid's online systems. This can serve as your legal signature.

The office of Federal Student Aid provides publications, fact sheets, online tools, and other resources to help you prepare and pay for college or career school. Resources are grouped by topics.

A reference source produced by the Illinois Student Assistance Commission (ISAC) to provide general admission and financial aid information about Illinois postsecondary institutions. Please check with each institution for exact costs.

Retention of Illinois Students & Equity (RISE) Act

This Act permits state aid to be awarded to persons who are not otherwise eligible for federal financial aid, including, but not limited to transgender students and noncitizen students who have not obtained lawful US permanent residence.

Find out test dates and information on what kinds of questions you'll see and what the test measures.

The online scholarship application system for students at Chicago Public Schools.