The Chicago Families Forward registration form closed on October 6th. We are no longer accepting submissions. If you have any questions, please email familyservices@cps.edu.
About the program
WHO: Students in Temporary Living Situations (STLS) may qualify for these checks. Temporary living situations refer to a lack of fixed, regular, and adequate nighttime residence, including students/families who are doubled-up or couch surfing due to loss of housing or economic hardship, or staying in an emergency or transitional shelter. Additional rounds of eligibility may follow.
WHAT: Eligible students can receive a $500 check to help with back-to-school and everyday household expenses.​
WHY: These funds are intended to remove barriers to the start of school and student learning during this phase of COVID-19 recovery.​
HOW: This program is funded by the City of Chicago through federal stimulus dollars from the Coronavirus Relief Fund.​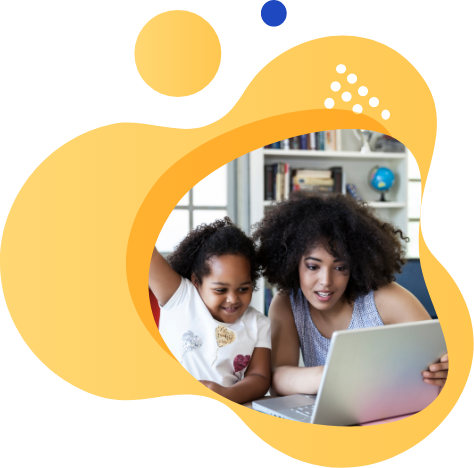 How do I receive a check?
To receive this funding, please fill out this short program enrollment form by Friday, October 6, 2021. Paper copies are also available upon request and can be picked up at your student's school.
After the form has been submitted, the City and CPS will notify the parent(s)/guardian(s) when funds may be picked up from the main office at their child's school.
What can I use this check for?
These funds are flexible and usable for all educational and household needs including:

Educational Supplies

Transit Cards

Housing Costs​

Food ​
These funds cannot be used to buy alcohol, tobacco products, cannabis products, weapons, and fireworks.
How can I cash my check?​
Besides using a bank, you can cash checks the following ways:​
PayPal App
Use the app's "Cash a Check" feature and cash will be available in your account immediately for a 1% fee or within 10 days for free​ (Note: You will need to create a PayPal Cash Plus account to use this service.)
Walmart​ stores
Bring your check and a valid ID to the MoneyCenter in a Walmart store​ (Fee: Maximum of $4 for checks under $1,000​)
Mariano's​ stores
Bring your check and a valid ID to the Money Department of a Mariano's store​ (Fee: maximum of $4.50 for checks under $2,000)
What other supports are
available for my student?
Students who are eligible Students in Temporary Living Situations (STLS) are also eligible to receive an internet hotspot through Chicago Connected, free school supplies, waived school fees, and free transportation for some students (contact your STLS liaison to determine if you're eligible). Talk to your Liaison for other resources including winter coats, other clothing items, and tutoring services.
CPS Supports
Reach out to your STLS liaison to help identify additional services for students who need the most provided through CPS' Moving Forward Together Framework, including:
Access to school counselors and mentors

Out-of-School Time activities

Tutoring and helping with class work

Reading help for our youngest learners

Extra programming for transition grades (pre-k, kindergarten, high school, and post-secondary)
City of Chicago Supports
The City of Chicago provides a variety of citywide supports, including:
Enrichment and summer employment opportunities such as One Summer Chicago

Drop-in and overnight shelters for youth (more information can be found at www.streetlightchicago.org or by calling 311)
Mental health clinics and crisis lines (more information can be found at https://mentalhealth.chicago.gov)
To learn more about these services, please contact the STLS liaison at your school.