Exploring Opportunities Beyond the Classroom
01 September 2023
Dear CPS Families, Colleagues, and Supporters,
Before we launch into this week's main newsletter topic — the benefits of out-of-school-time programs — I want to give you a quick update on the weather forecast for next week. Though thankfully not as high as last week, it looks like temperatures will again be on the rise over the weekend and into next week.
We will be watching the forecast carefully so that we can be prepared to keep all students and staff comfortable and safe when they return to school on Tuesday, September 5. Our building engineers will be in schools this weekend to keep schools cool and address any issues with air conditioning, and we encourage families to take steps to ensure students remain hydrated and as cool as possible during these warm weather days.
If the City of Chicago issues an official heat watch or heat warning for next week, CPS will communicate directly with families and staff to provide specific details around how we will keep students and staff safe and comfortable next week.
Please stay safe and cool as you enjoy the holiday weekend!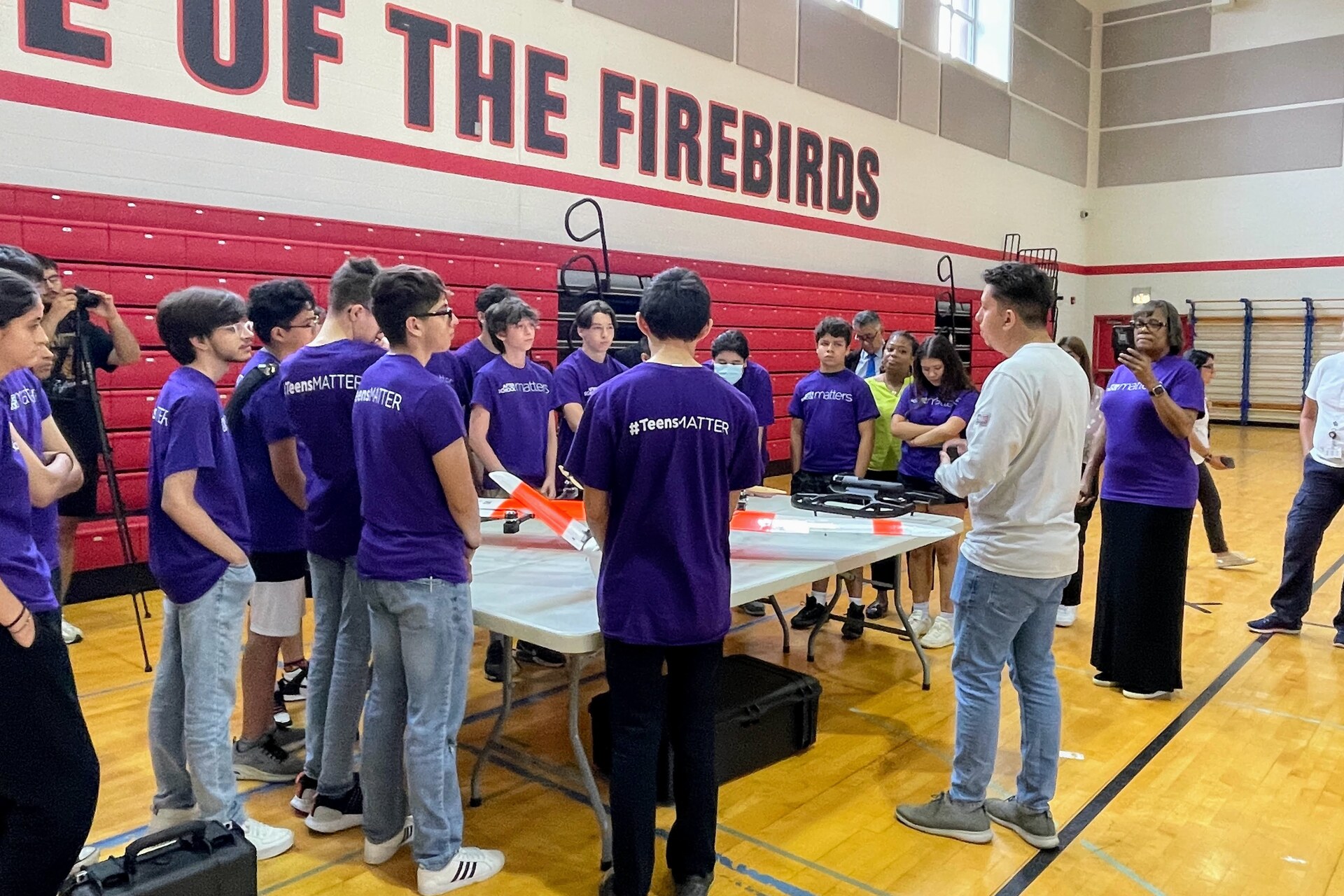 Students participate in a live drone demonstration at Phoenix STEM Military Academy in Partnership with After School Matters and ComEd
Benefits of Out-of-School Time Programs
With two weeks of classes now complete, our students are starting to feel settled at school. As families continue establishing their daily routines for the year, I encourage everyone to begin exploring all of the amazing opportunities offered to students beyond the classroom.
Study after study shows that students who are involved in Out-of-School Time, or OST, activities tend to perform better in school, have higher rates of attendance, have better social, emotional, and physical health, and are less likely to abuse drugs and alcohol in adolescence, among other benefits.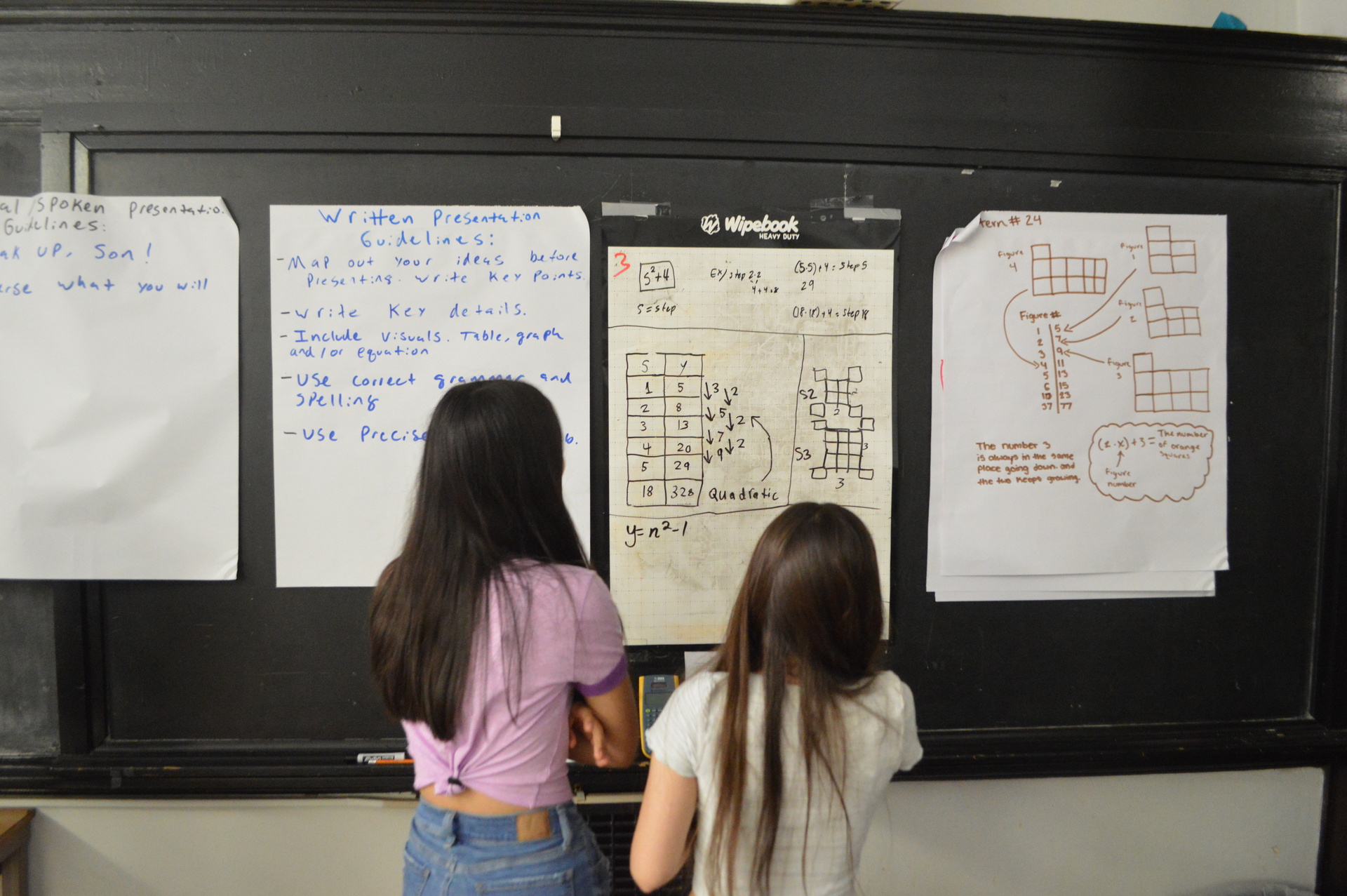 Students at Lake View High School Build their Skill Sets in Math as Part of the School's Summer of Algebra Program
OST programs also help students develop social, teamwork, and communication skills while building stronger connections with their school communities, their fellow students, and with caring, supportive adults. These programs also support working families by ensuring students have a safe space to learn and grow outside of normal school hours.
For all of these reasons, CPS has placed a high priority on directly funding OST programming for all schools and expanding program offerings. As a result of this investment, 40 percent of CPS students participated in OST programs last school year — an increase of 15,500 students over the previous year. Even more encouraging, we saw this growth in participation across all races, and among several priority groups, including our diverse learners and chronically truant students.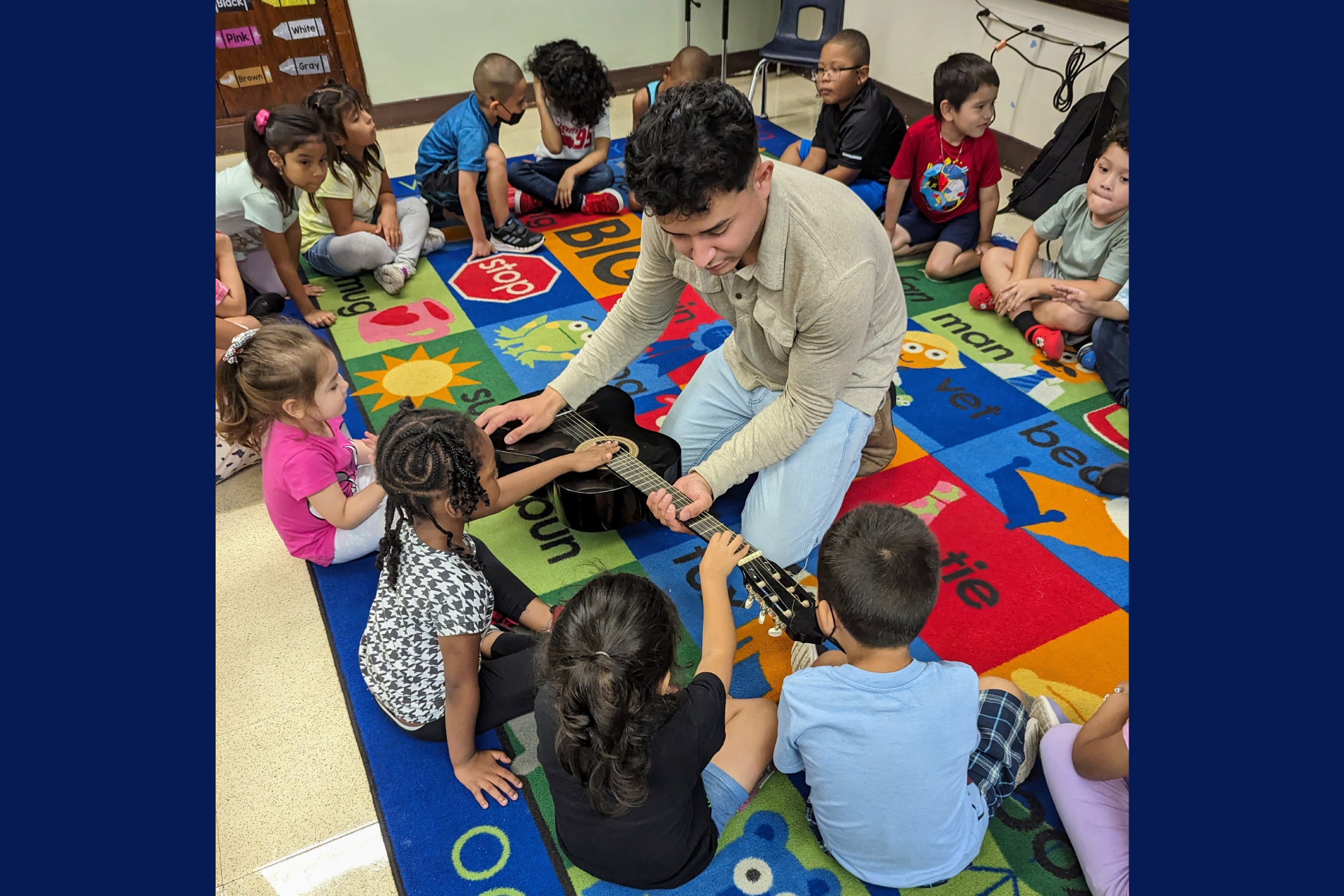 Students at Marquette School of Excellence Explore Music During Summer Programming
Families are encouraged to reach out to their student's school for information on specific programming. Our OST programs offer something for EVERY student in grades pre-k–12; from exciting STEM-focused programs, to extra tutoring help, to inspiring arts workshops, and so much more. CPS partners with more than 170 community-based organizations to create these programs, with 90 percent of the instructors being our own teachers and school-based staff. This overlap between CPS schools and partner organizations allows students to expand their horizons beyond classroom learning, and strengthens partnerships within communities.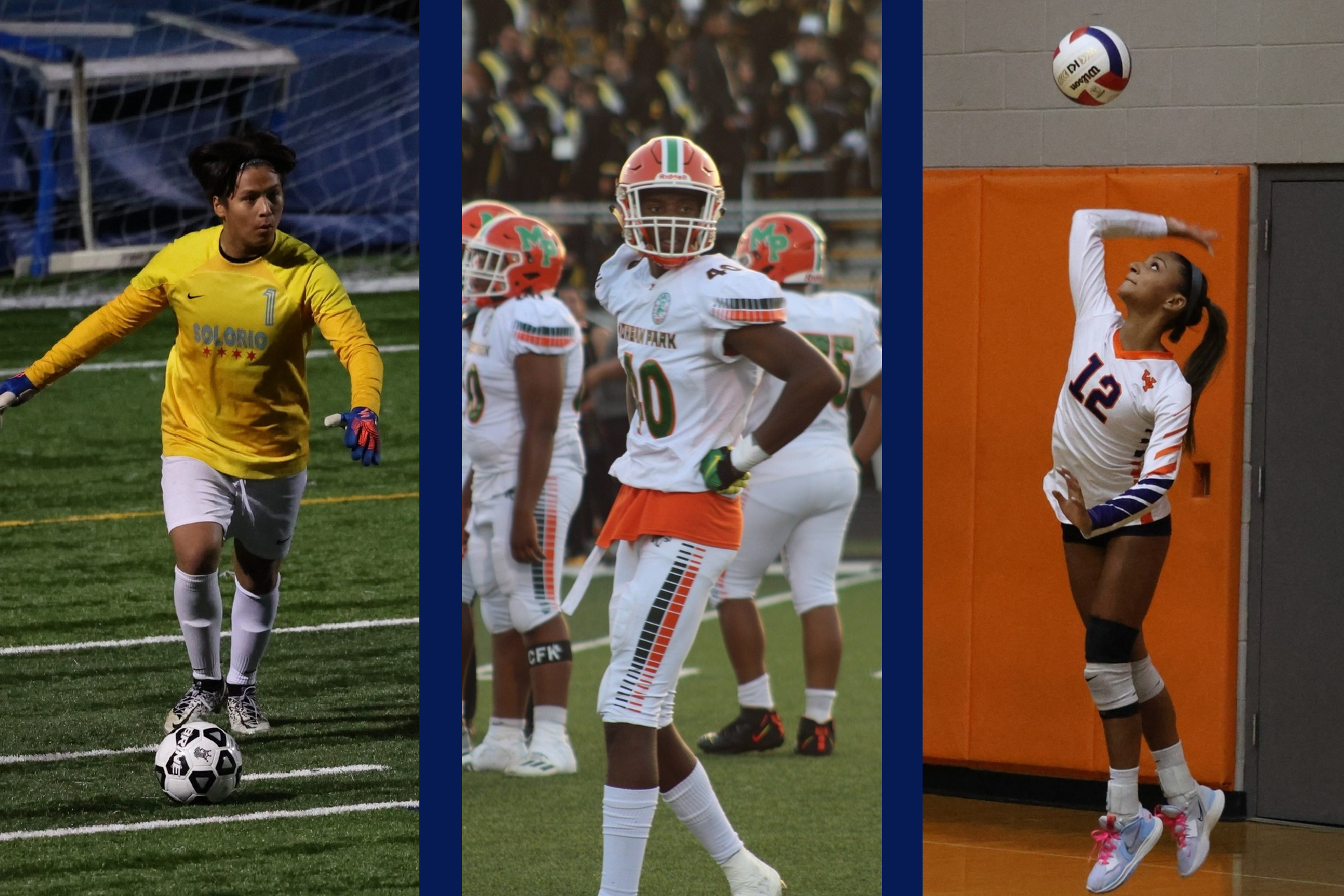 Soccer, football, and volleyball are just a few of the sports CPS students will participate in this fall.
Get Active with CPS SCORE
We also offer a wide variety of athletic opportunities through CPS SCORE, our District's official elementary school sports league. Free of charge for all students, this league offers children in grades 5–8 the chance to build their athletic, teamwork, and leadership skills before high school, all while having fun with friends and enjoying healthy, spirited competition.
Registration for fall sports, including volleyball, cross country, and soccer, is open now. Families can visit the CPS SCORE website for more information and to sign up!
Our goal at CPS is to educate the "whole child." This means doing everything we can to help them reach their full potential in the classroom and beyond. As we continue to settle into the school routine, I urge all of our families to explore the OST programs that their schools have to offer. This will help ensure our children are receiving the most engaging, well-rounded experience possible this school year.
Sincerely,
Pedro Martinez
Chief Executive Officer
Chicago Public Schools
Help Us Highlight Your School
We love highlighting the amazing things that are happening day-to-day in our schools, along with the people who are making them happen. There is no better source for this good news than you — the members of our school communities — so we hope you will consider sharing your stories by completing this brief form.
Help us show the world that the best are with CPS! Fill out this form so that we can share your stories in this newsletter, on our District's blog, and across our CPS social media channels.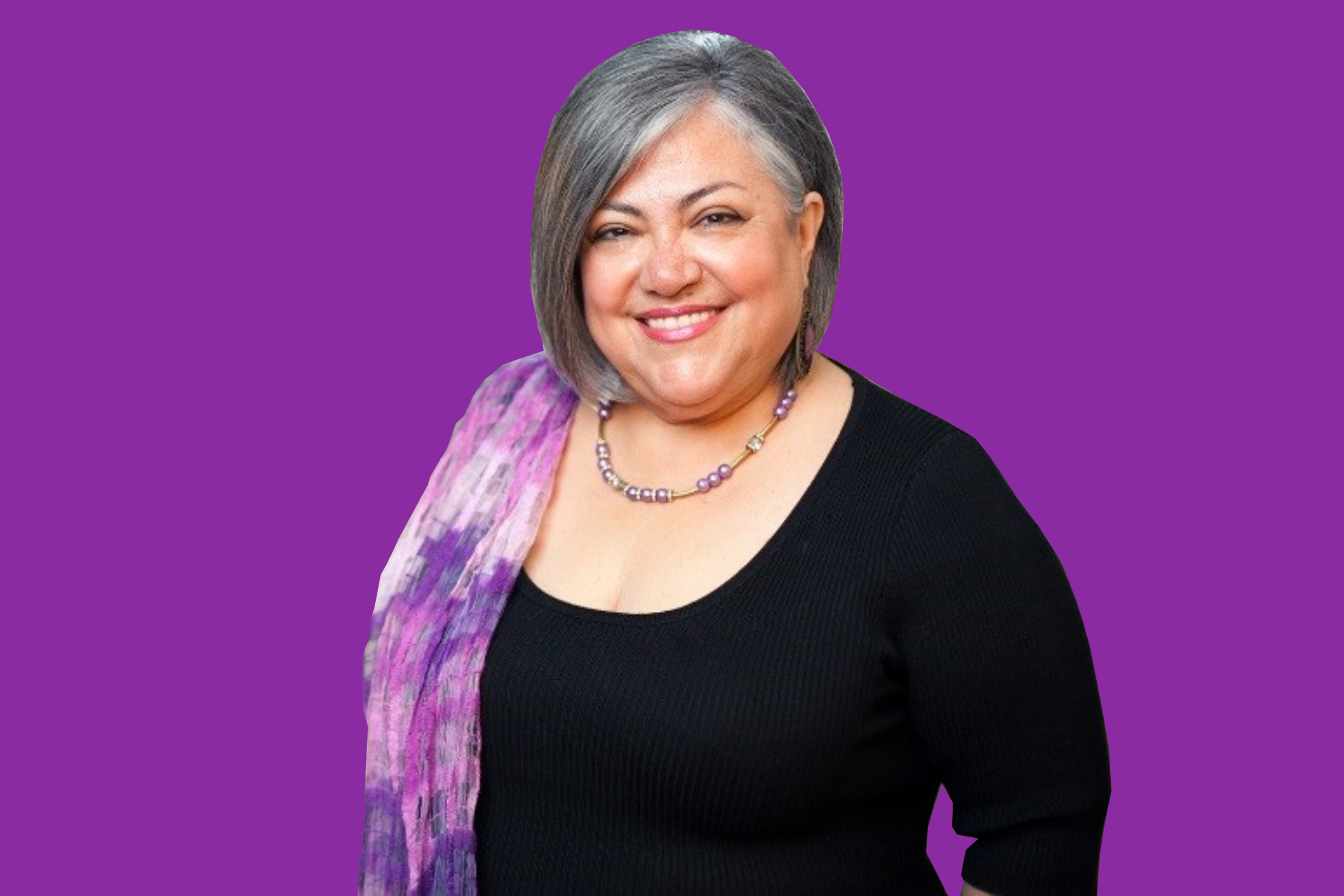 Take Five is a series that highlights some of the many members of the CPS community who are going above and beyond for our schools. If you know someone who is making a difference, nominate them to be featured here.
Today, we are proud to introduce you to a 22-year veteran of CPS: Norma Seledon, Title I District Manager. In her current role, Norma manages Title I parent engagement funds and services, provides leadership development for CPS parents, and focuses on engaging our families so that they are empowered to take full advantage of the resources available to them.
"People ask me how they can better engage parents, and the truth is, there is no secret," Norma said. "It's about building relationships, and making sure our parents feel like they're seen, heard, and part of a community. It takes time, but it's so worth it."
What is something people may not know about you?
I am in the Chicago LGBT Hall of Fame, and I recently earned my PhD in community psychology!
Read more of our Q&A with Norma here.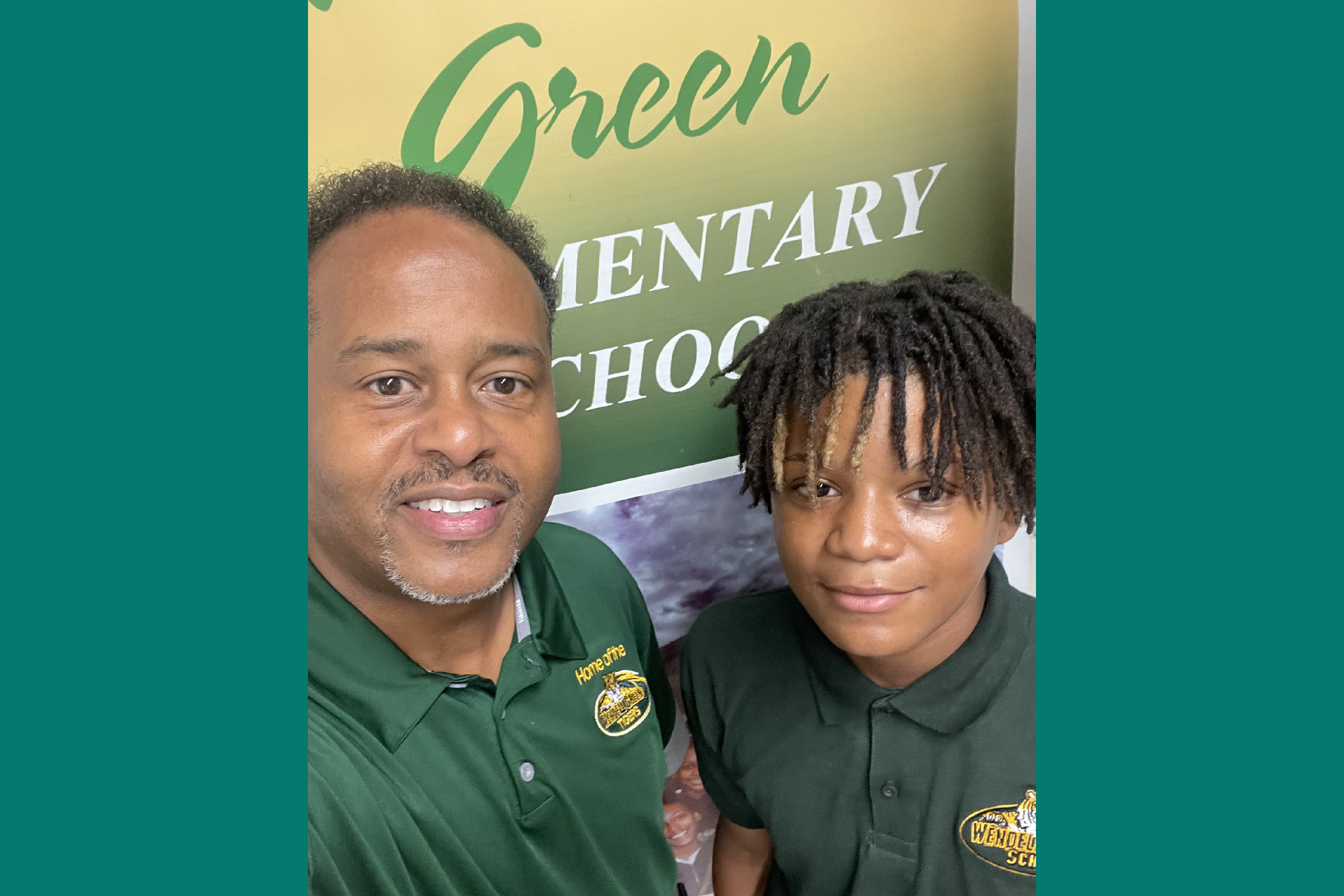 Highlighting a Veteran CPS Principal
The year is off to a strong start for schools across Chicago, and one school that is anticipating a great year is Green Elementary School on the South Side. Under the leadership of Principal Tyrone Dowdell, the entire Green community follows the idea that education needs to be the top priority.
Principal Dowdell focuses on building strong relationships with his students and staff to cultivate a school culture that encourages students to learn and reminds them that they are capable of being successful.
"We want our students to remember that it is okay not to do well on day one, day two, or day three. If everyone came to Green as a scholar, no teachers would be needed," he said. "We are here to teach you what you don't know. Practice makes perfect, and progress does not happen without your intent and time behind it."
Get to know Principal Dowdell more here.
5 CPS High Schools Ranked Among the Best in the Country
Congratulations to the five CPS schools that have been ranked among the top 100 public high schools in the country by U.S. News and World Report. According to these fall rankings, Walter Payton College Prep is the #10 school in the nation, with Northside College Prep following at #37. Jones College Prep came in at #60, followed by Whitney Young Magnet High School at #63 and Lane Technical High School at #70. These rankings are based on several factors, including college readiness, underserved student performance, and graduation rates. We could not be more proud of these five school communities for their success, and for representing our District so well on a national scale.
Important Information for Families Receiving Medicaid Benefits
At CPS, we take pride in helping to connect our families with important programs, services, and benefits, including reduced-cost health care benefits through Medicaid. Now that the COVID-19 public health emergency has ended, families will again need to renew their Medicaid benefits starting this year. Everyone's renewal date is different, so it is critical that you get ready to renew.
The first step in this process is to ensure that your contact information in the state's database is up-to-date. (If you're unsure if your information is up-to-date, please access your account at abe.illinois.gov, contact CPS by calling the Healthy CPS Hotline at 773-553-KIDS (5437), or fill out an assistance request form.)
The State of Illinois has now begun mailing out physical renewal forms. Please make sure to regularly check your mailbox for your renewal form. You can also find your renewal form by selecting "Manage My Case" on abe.illinois.gov. Once you receive your renewal form, please fill it out and send it back as soon as possible to ensure that your family does not lose Medicaid coverage.
The envelope will look like this:

If you need any help with this process, or if you are currently not receiving Medicaid benefits and you think you are eligible, call the Healthy CPS Hotline at 773-553-KIDS (5437), or fill out an assistance request form and a staff member from the CPS Office of Student Health and Wellness will be happy to assist you.
For more information about Medicaid renewal, please visit cps.edu/medicaid.
All-City Performing Arts Ensembles Now Open: Apply by September 4
Applications for the 2023–2024 All-City Performing Arts (ACPA) Program are now open! All students in grades 3–12 at any CPS school are eligible to apply, and guardians can apply on their student's behalf. For a full list of available ensembles and their practice times for the fall of 2023, click here.
The deadline to apply is September 4, 2023. Students will be notified of the next steps and audition requirements by Monday, September 11, 2023. ACPA auditions will begin Saturday, September 16, 2023. Please email allcityarts@cps.edu if you have any questions.
Back-to-School Ticket Offers from the Chicago Cubs and White Sox
Both of our city's baseball teams have back-to-school ticket offers available for CPS students and staff! All tickets are first-come, first served.
Chicago Cubs:
Chicago White Sox:
Important Dates
For more upcoming events around the District, visit cps.edu/calendar.
---
Estimadas familias, colegas y simpatizantes de las CPS:
Antes de comenzar con el tema principal del boletín de esta semana (los beneficios de los programas fuera del horario escolar), quiero brindarles una actualización rápida sobre el pronóstico del tiempo para la próxima semana. Aunque afortunadamente no serán tan altas como la semana pasada, parece que las temperaturas volverán a subir durante el fin de semana y la próxima semana.
Estaremos atentos al pronóstico para poder estar preparados para mantener a todos los estudiantes y al personal cómodos y seguros cuando regresen a la escuela el martes 5 de septiembre. Nuestros ingenieros de construcción estarán en las escuelas este fin de semana para mantener las escuelas frescas y abordar cualquier problema con el aire acondicionado, y alentamos a las familias a tomar medidas para garantizar que los estudiantes permanezcan hidratados y lo más frescos posible durante estos días de clima cálido.
Si la ciudad de Chicago emite una alerta oficial o una advertencia de calor para la próxima semana, CPS se comunicará directamente con las familias y el personal para brindar detalles específicos sobre cómo mantendremos a los estudiantes y al personal seguros y cómodos la próxima semana.
¡Manténgase seguro y fresco mientras disfruta del fin de semana festivo!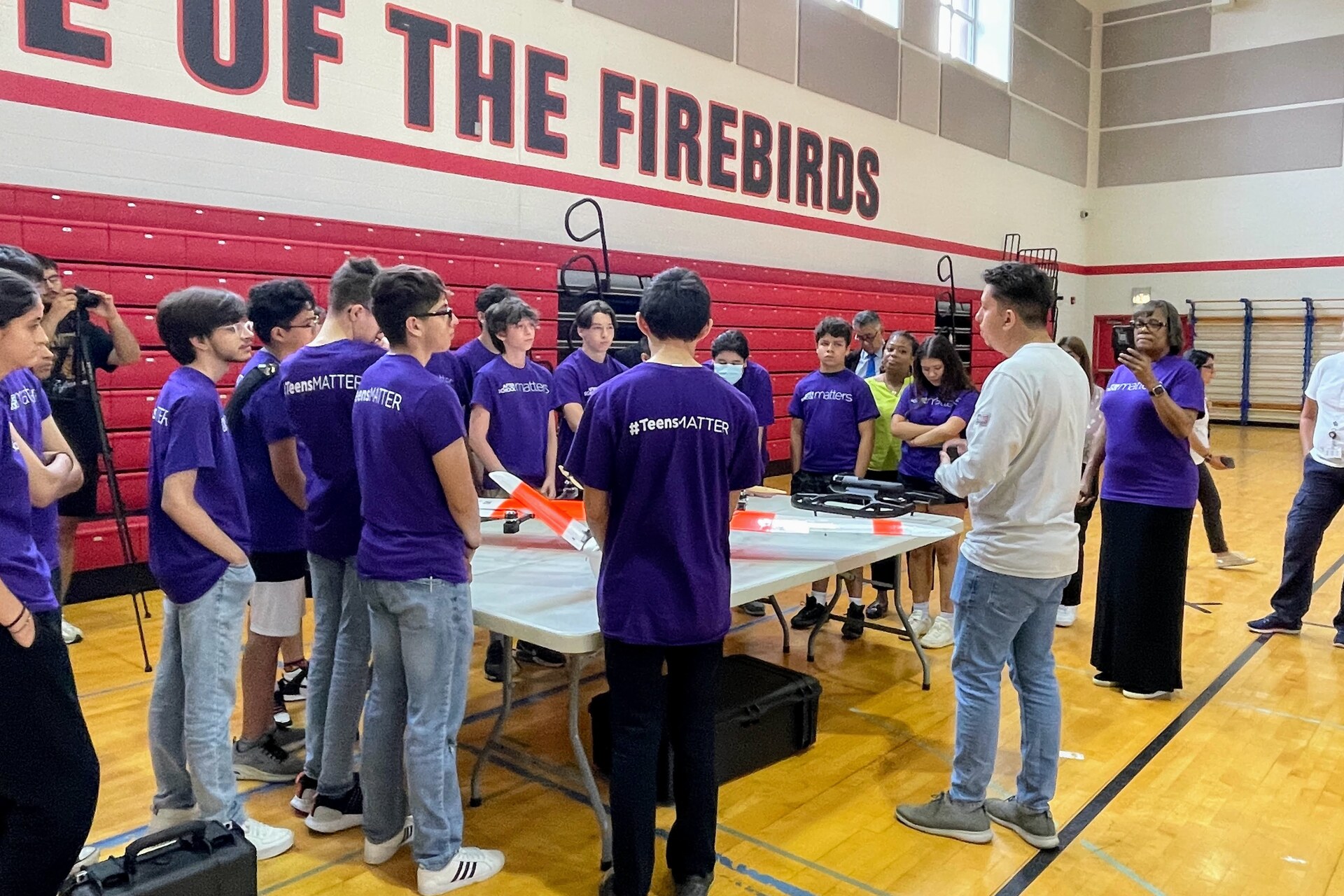 Los estudiantes participan en una demostración en vivo de drones en la Academia Militar STEM de Phoenix en asociación con After School Matters y ComEd
Beneficios de los programa de tiempo fuera de la escuela (OST, según sus siglas en Inglés)
Con dos semanas de clases completadas, nuestros estudiantes están comenzando a sentirse cómodos en la escuela. A medida que las familias continúan estableciendo sus rutinas diarias para el año, animo a todos a comenzar a explorar todas las increíbles oportunidades que se ofrecen a los estudiantes más allá del salón de clases.
Estudio tras estudio muestra que los estudiantes que participan en actividades fuera de la escuela, o OST, tienden a tener un mejor desempeño en la escuela, tienen tasas más altas de asistencia, tienen mejor salud social, emocional y física, y son menos propensos a abusar drogas y alcohol en la adolescencia, entre otros beneficios.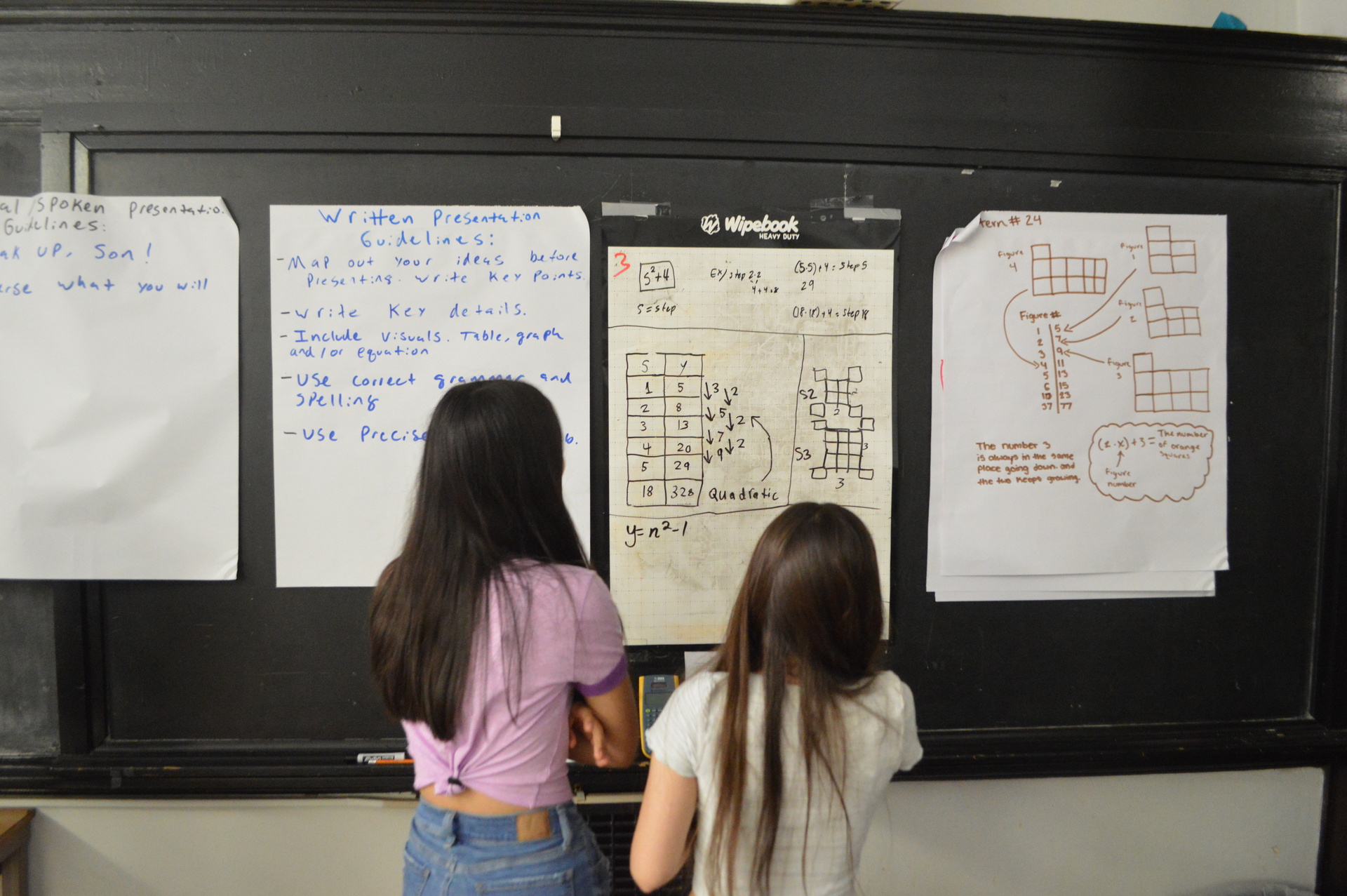 Estudiantes en la Escuela Secundaria de Lake View desarrollan sus habilidades en matemáticas como parte del programa de verano de álgebra de la escuela
Los programas OST también ayudan a los estudiantes a desarrollar habilidades sociales, de trabajo en equipo y de comunicación, mientras construyen conexiones más sólidas con sus comunidades escolares, sus compañeros de estudios y con adultos comprensivos. Estos programas también apoyan a las familias trabajadoras al garantizar que los estudiantes tengan un espacio seguro para aprender y crecer fuera del horario escolar normal.
Por todas estas razones, las CPS han otorgado una alta prioridad a financiar directamente la programación OST para todas las escuelas y ampliar la oferta de programas. Como resultado de esta inversión, el 40 por ciento de los estudiantes de las CPS participaron en programas OST el año escolar pasado, un aumento de 15, 500 estudiantes con respecto al año anterior. Aún más alentador es que vimos este crecimiento en la participación en todas las razas y entre varios grupos prioritarios, incluidos nuestros estudiantes diversos y los estudiantes con ausentismo crónico.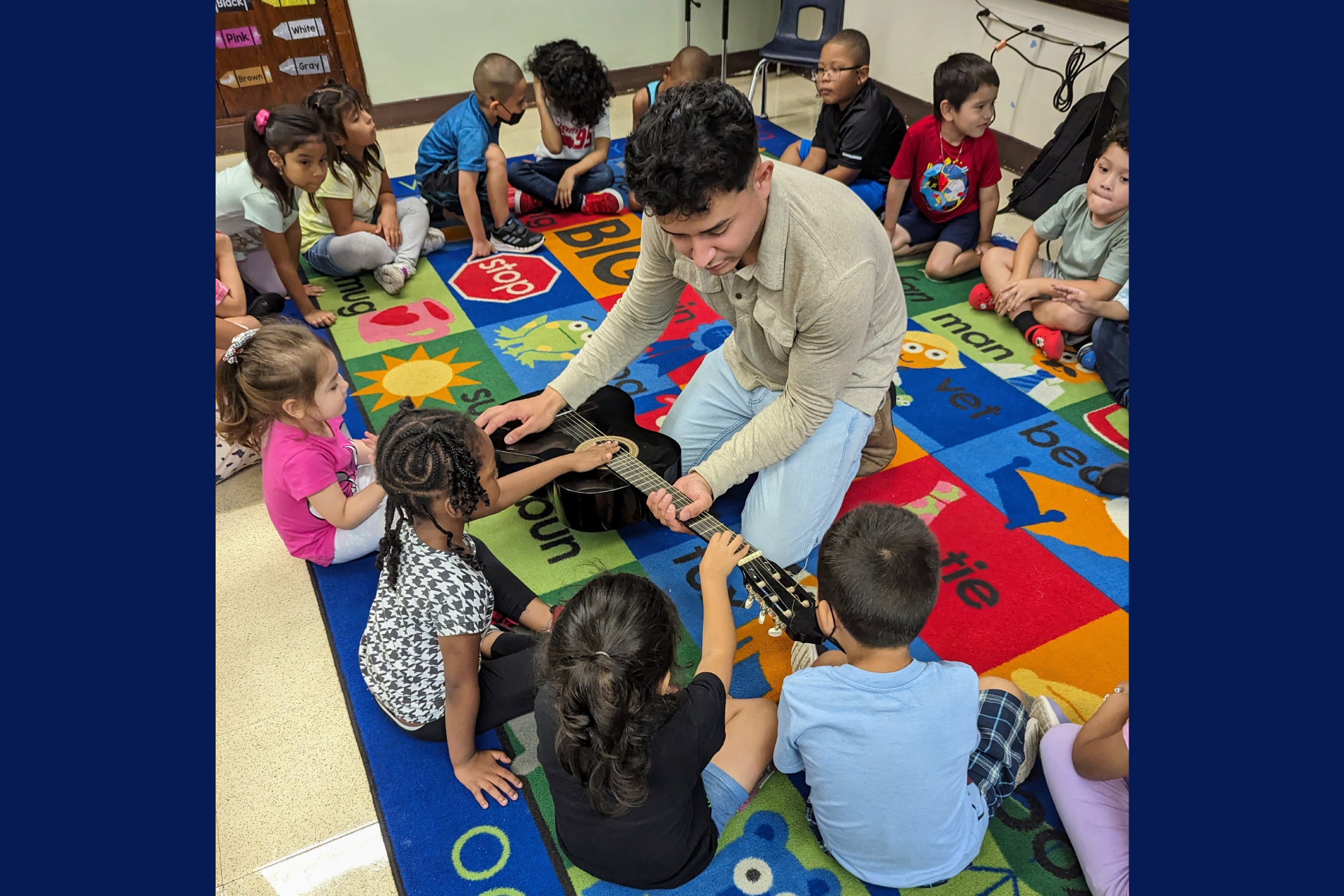 Estudiantes de Marquette School of Excellence exploran la música durante la programación de verano
Se anima a las familias a comunicarse con la escuela de sus estudiantes para obtener información sobre programación específica. Nuestros programas OST ofrecen algo para CADA estudiante en los grados preescolar al 12; desde emocionantes programas centrados en Ciencia, Tecnología, Ingeniería y Matemática (STEM, según sus siglas en Inglés) hasta ayuda de tutoría adicional, talleres artísticos inspiradores y mucho más. CPS se asocia con más de 170 organizaciones comunitarias para crear estos programas, y el 90 por ciento de los instructores son nuestros propios maestros y personal escolar. Esta superposición entre las escuelas de CPS y las organizaciones asociadas permite a los estudiantes ampliar sus horizontes más allá del aprendizaje en el salón de clases y fortalece las asociaciones dentro de las comunidades.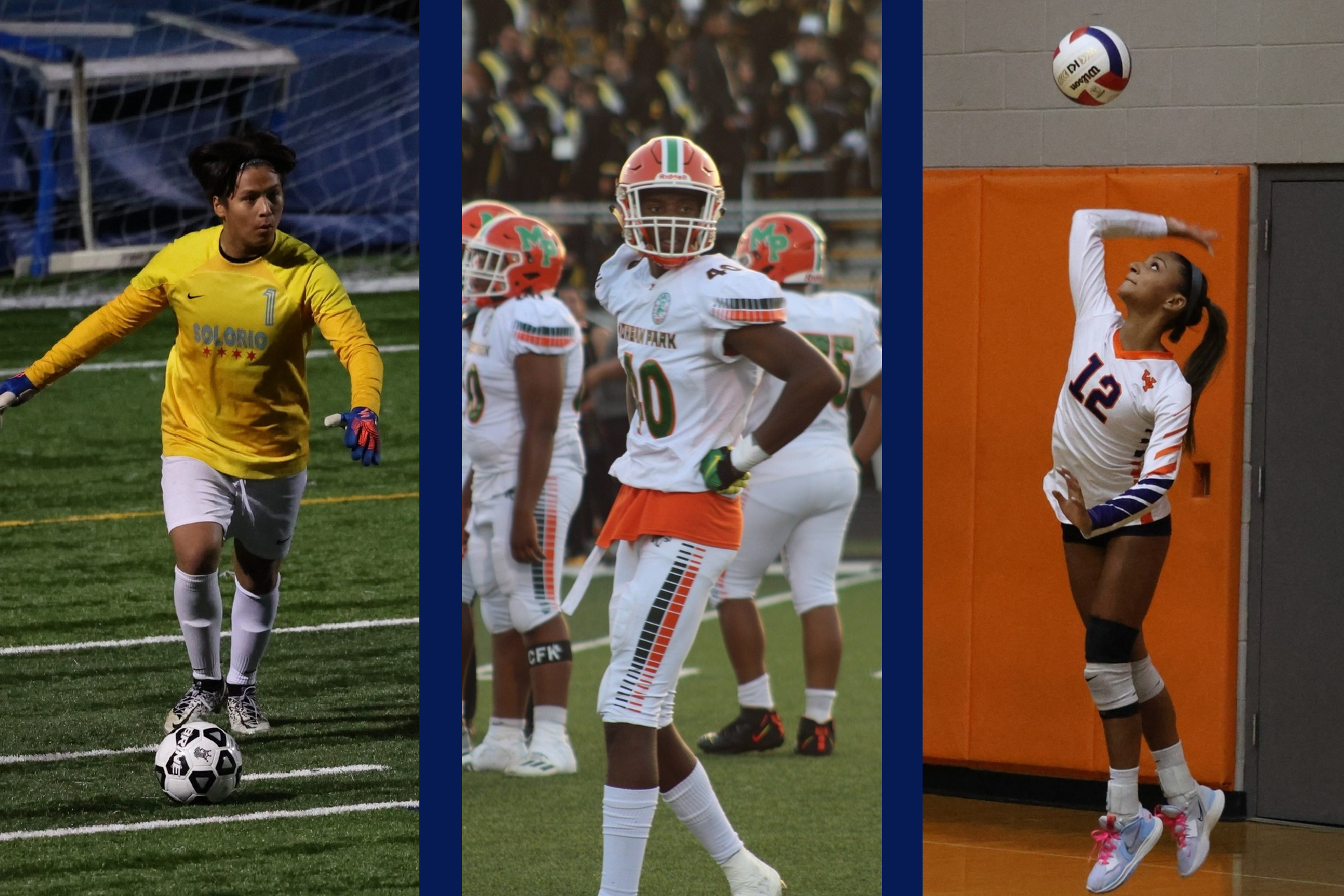 Fútbol, fútbol americano y voleibol son solo algunos de los deportes en los que participarán los estudiantes de las CPS este otoño.
Manténgase activo con CPS SCORE
También ofrecemos una amplia variedad de oportunidades deportivas a través de CPS SCORE, la liga deportiva oficial de las escuelas primarias de nuestro distrito. Esta liga, gratuita para todos los estudiantes, ofrece a los niños de 5.º a 8.º grado la oportunidad de desarrollar sus habilidades atléticas, de trabajo en equipo y de liderazgo antes de la escuela secundaria, mientras se divierten con amigos y disfrutan de una competencia sana y animada.
La inscripción para los deportes de otoño, incluidos voleibol, campo a través y fútbol, ​​ya está abierta. ¡Las familias pueden visitar el sitio web de CPS SCORE para obtener más información y registrarse!
Nuestro objetivo en CPS es educar al "niño integral." Esto significa hacer todo lo posible para ayudarlos a alcanzar su máximo potencial en el salón de clase y más allá. A medida que continuamos adaptándonos a la rutina escolar, insto a todas nuestras familias a explorar los programas OST que sus escuelas tienen para ofrecer. Esto ayudará a garantizar que nuestros niños reciban la experiencia más atractiva y completa posible este año escolar.
Sinceramente,
Pedro Martínez
Director ejecutivo
Escuelas Públicas de Chicago
¡Ayúdenos a resaltar su escuela!
Nos encanta resaltar las cosas fantásticas que ocurren cada día en nuestras escuelas, junto a las personas que las llevan a cabo. No hay mejor fuente para estas buenas noticias que ustedes los miembros de nuestras comunidades, y por lo tanto esperamos que consideren compartir sus historias por medio de este breve formulario (en inglés).
¡Ayúdenos a demostrarle al mundo que los mejores están con las CPS! Llene este formulario (en inglés) para que podamos compartir sus historias en este boletín, el blog de nuestro Distrito o nuestros canales de redes sociales.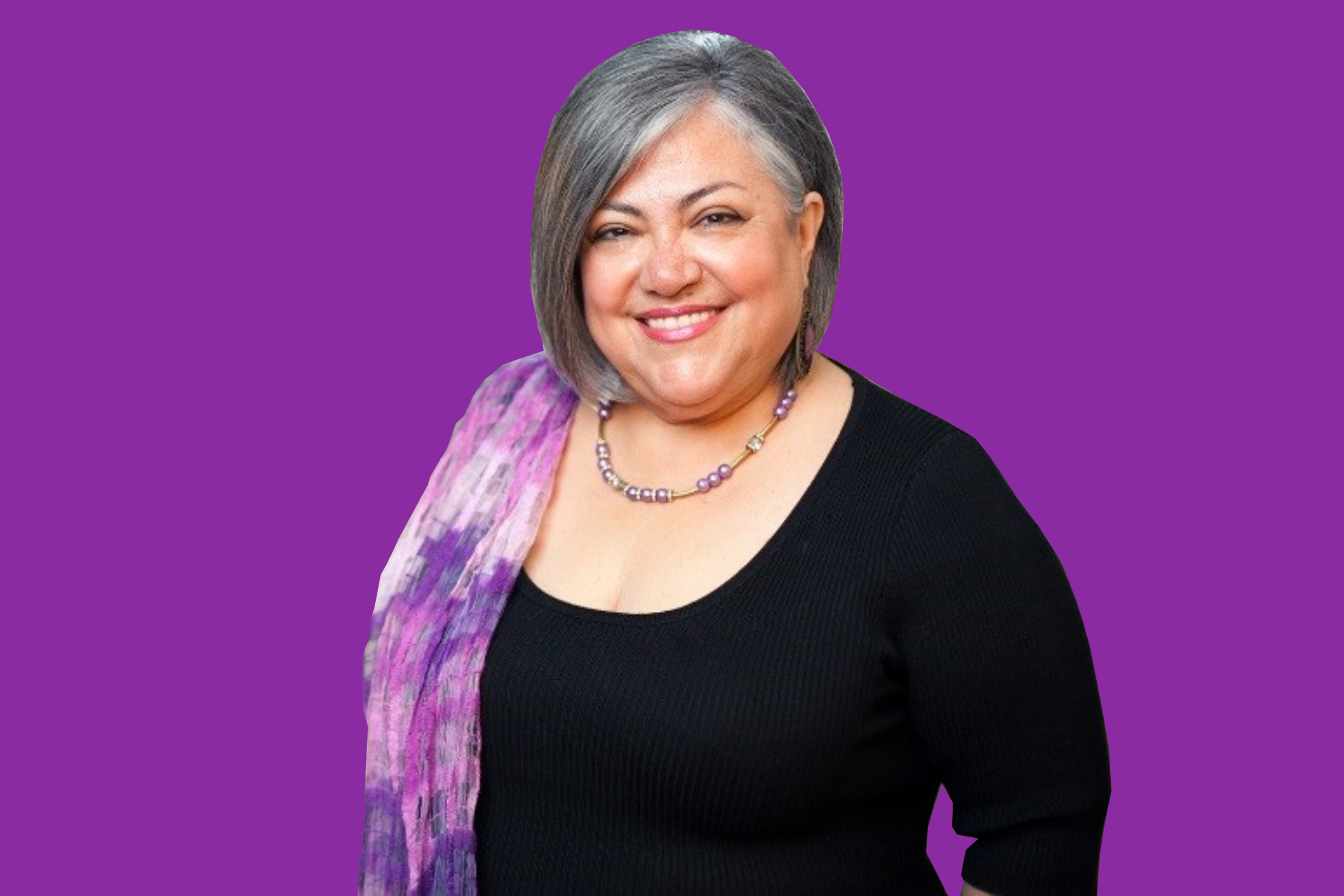 Cinco preguntas es una serie que resalta a algunos de los muchos miembros de la comunidad de las CPS que van más allá por nuestras escuelas. Si conoce a alguna persona que esté haciendo una diferencia, nomínela para que aparezca aquí (formulario en inglés).
Hoy, estamos orgullosos de presentarles a una veterana de 22 años de CPS: Norma Seledon, Gerente de Distrito de Título I. En su función actual, Norma administra fondos y servicios de participación de padres de Título I, brinda desarrollo de liderazgo para los padres de CPS y se enfoca en involucrar a nuestras familias para que estén capacitadas para aprovechar al máximo los recursos disponibles para ellos.
"La gente me pregunta cómo pueden involucrar mejor a los padres y la verdad es que no hay ningún secreto," dijo Norma. "Se trata de construir relaciones y asegurarnos de que nuestros padres se sientan vistos, escuchados y parte de una comunidad. Toma tiempo, pero vale la pena."
¿Qué es algo que la gente tal vez no sepa sobre ti?
Estoy en el Salón de la Fama LGBT de Chicago y recientemente obtuve mi doctorado en psicología comunitaria!
Lea más de nuestras preguntas y respuestas con Norma aquí.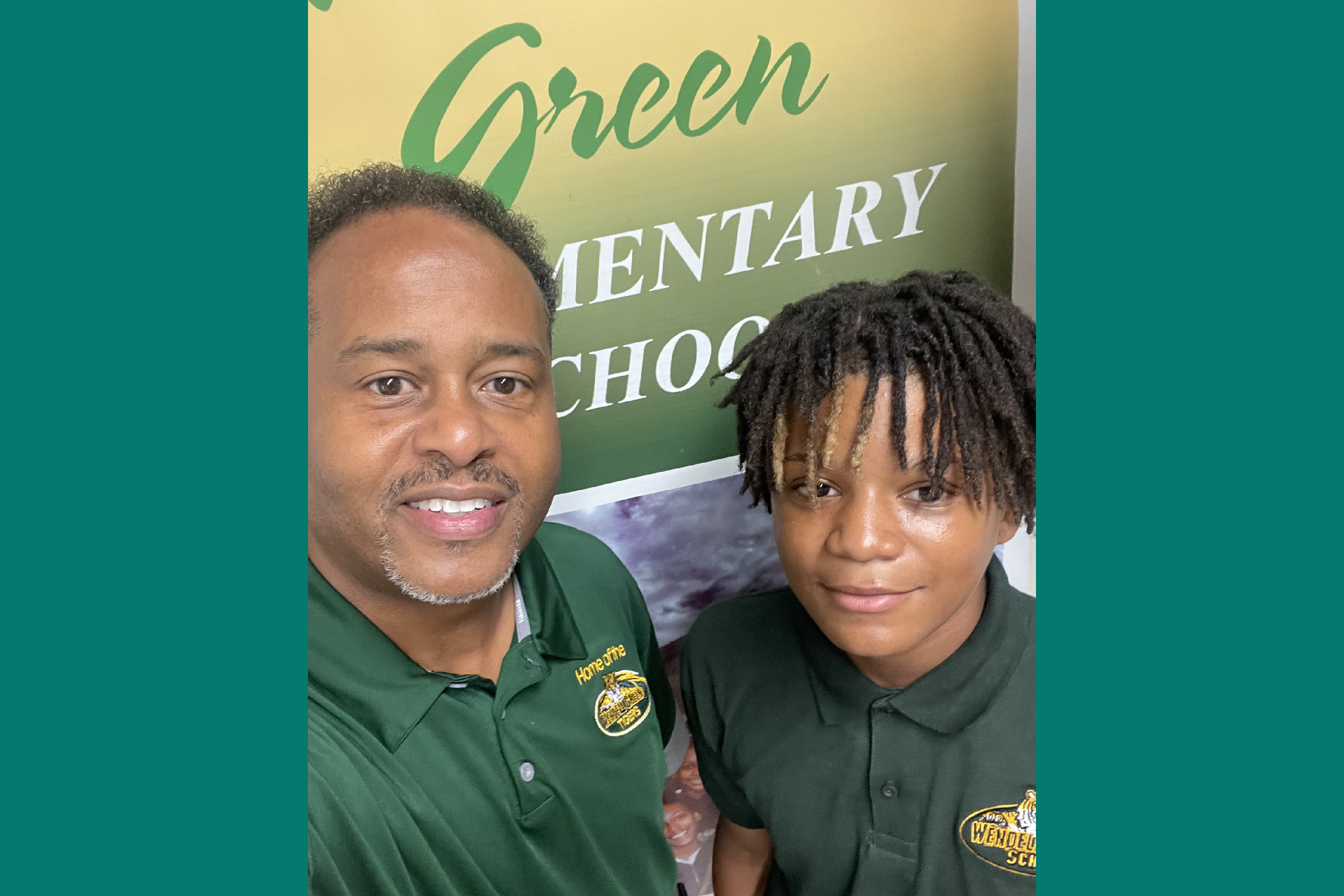 Destacando a un director veterano de CPS
El año ha tenido un buen comienzo para las escuelas de Chicago, y una escuela que anticipa un gran año es la Escuela Primaria Green en el lado sur. Bajo el liderazgo del director Tyrone Dowdell, toda la comunidad de Green sigue la idea de que la educación deber ser la máxima prioridad.
El director Dowdell se enfoca en construir relaciones sólidas con sus estudiantes y personal para cultivar una cultura escolar que anime a los estudiantes a aprender y les recuerde que son capaces de tener éxito.
"Queremos que nuestros estudiantes recuerden que está bien no tener un buen desempeño el día uno, el día dos o el día tres. Si todos vinieran a Green como académicos, no se necesitan profesores," afirmó. "Estamos aquí para enseñarte lo que no sabes. La práctica hace la perfección y el progreso no se produce sin tu intención y el tiempo que lo respalda."
Conozca al director Dowdell más aquí.
5 escuelas secundarias de CPS clasificadas entre las mejores del país
Felicitaciones a las cinco escuelas de CPS que han sido clasificadas entre las 100 mejores escuelas secundarias públicas del país por U.S. News and World Report. Según estas clasificaciones de otoño, Walter Payton College Prep es la escuela número 10 del país, seguida por Northside College Prep en el puesto 37. Jones College Prep quedó en el puesto 60, seguida por la Escuela Secundaria Magnet Whitney Young en el puesto 63 y la Escuela Secundaria Lane Technical en el puesto 70. Estas clasificaciones se basan en varios factores, incluida la preparación para la universidad, el desempeño de los estudiantes desatendidos y las tasas de graduación. No podríamos estar más orgullosos de estas cinco comunidades escolares por su éxito y por representar tan bien a nuestro Distrito a escala nacional.
Información importante para familias recibiendo beneficios de Medicaid
En las Escuelas Públicas de Chicago, nos enorgullece ayudar a conectar a nuestras familias con programas, servicios y beneficios importantes, que incluyen beneficios de atención médica de costo reducido por medio de Medicaid. Ahora que la emergencia de salud médica de COVID-19 ha terminado, las familias tendrán que completar el proceso de renovar otra vez sus beneficios de Medicaid, a partir de este año. Cada fecha de renovación es distinta, y por lo tanto es crítico que esté listo para renovar sus beneficios.
El primer paso en este proceso es asegurar que su información de contacto en la base de datos estatal esté al día. (Sí no está seguro si su información está al día, por favor acceda a su cuenta en abe.illinois.gov, contacte a las CPS llamando a la línea directa Health CPS al 7773-553-5437, o llene un formulario de solicitud de asistencia.)
El estado de Illinois ha comenzado a enviar por correo versiones físicas de sus formularios de renovación. Por favor asegúrese de revisar su buzón regularmente para encontrar su formulario de renovación. También puede encontrar su formulario de renovación al escoger "Administrar Mi Caso" en la versión en español de abe.illinois.gov. Una vez reciba su formulario de renovación, por favor llénelo y devuelvalo lo más pronto posible para asegurar que su familia no pierda su cobertura de Medicaid.
El sobre será así:

Si necesita ayuda con este proceso, o si actualmente no recibe beneficios de Medicaid pero piensa que es elegible para recibirlos, llame a la línea directa Healthy CPS al 773-553-5437 o llene un formulario de solicitud de asistencia, y un miembro del personal de la Oficina de Salud y Bienestar Estudiantiles de las CPS felizmente le asistirá.
Para más información sobre la renovación de Medicaid, por favor visite cps.edu/medicaid.
Abiertos los conjuntos de All-City Performing Arts: solicite para el 4 de septiembre
¡Ha comenzado el plazo de solicitud para el programa All-City Performing Arts (ACPA)! Todo estudiante de tercero a duodécimo grado de cualquier escuela de las CPS puede solicitar, y los padres y tutores legales también pueden solicitar por sus estudiantes. Para una lista completa de los conjuntos disponibles y sus horarios de práctica para el otoño de 2023, haga clic aquí.
La fecha límite para solicitar es el 4 de septiembre de 2023. Se les notificará a los estudiantes sobre los próximos pasos y las fechas de audición para el 11 de septiembre de 2023. Las audiciones para el ACPA comenzarán el sábado, 16 de septiembre de 2023. Favor escribir a allcityarts@cps.edu de tener preguntas.
Ofertas de boletos de regreso a clases de los Chicago Cubs y los White Sox
¡Ambos de los equipos de béisbol de Chicago tienen ofertas de boletos de regreso a clase disponibles para los estudiantes y el personal de las CPS! Todos los boletos son distribuidos por orden de llegada.
Chicago Cubs:
Chicago White Sox:
Fechas Importantes
Para más eventos próximos en el Distrito, visite cps.edu/calendar.