Rising by Lifting Others: Empowering Parent Leaders on Chicago's South Side
06 April 2022
In her role as a FACE manager for CPS, Mirlene Dossous gives back to the Chicago community as a counselor, mentor, and resource connector.
Mirlene Dossous believes her grandfather was the catalyst for her career in community organizing. As a farmer in Haiti, he opened up his home every week to those who had less than him. Her parents continued this tradition—they welcomed Haitian immigrants into their home in Chicago's South Shore neighborhood and helped them adjust to the city by teaching them about taking the bus and finding a job. Mirlene was raised with the idea that if you have more, you give back to help others.
Now, in her role as a Family and Community Engagement (FACE) manager for Chicago Public Schools (CPS), Mirlene gives back to the community in three ways. First, she acts as a counselor for parents, principals, and community members by listening to their concerns and working directly with them to find the right solution to their problems. She also mentors parents by helping them grow as parent leaders and engage in their children's schools. Finally, she acts as a "resource connector" by identifying needs within her school communities and supporting schools and community partners to foster meaningful partnerships to help fill gaps in services.
Mirlene has served as a FACE manager in Chicago's Englewood and Auburn Gresham communities for almost ten years, and her constant presence in the community has helped her build strong relationships with a diverse group of school and community leaders. Even after more than 20 total years of community work on Chicago's South and West Sides, she continues to be inspired by the dedication she sees from community members every day.
"Something that I don't think a lot of people, including myself at one point, fully realize is that there are a lot of community partners, as well as parents and residents, who are fully vested in Englewood," she said. "They're very proud to live in Englewood, and they want to see the best for their kids and their community. They know that Englewood is on the rise."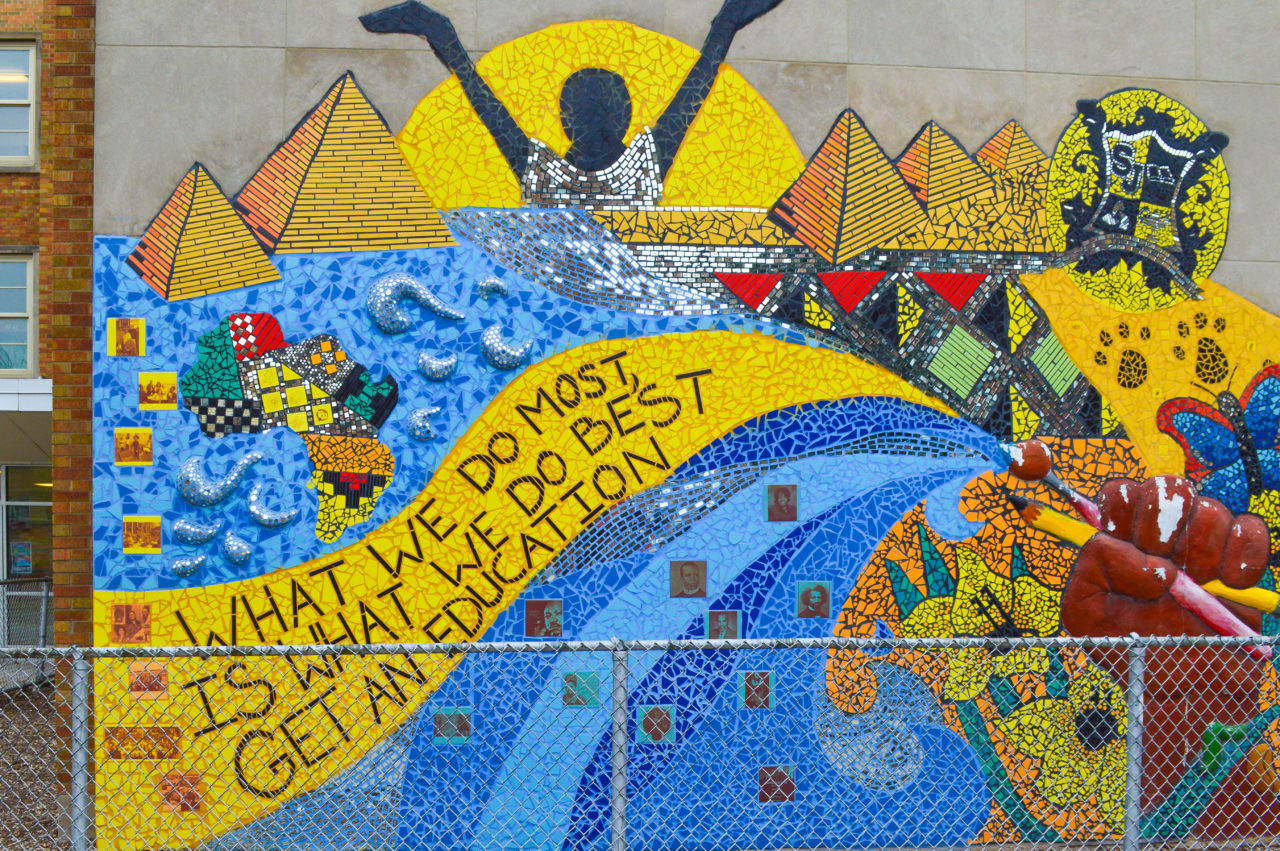 Mirlene frequently creates educational initiatives to further develop parents' and community members' tenacity and transform their passion into positive results for their school communities. One example is her ten-week Parent Leadership Institute, where she trains a group of parents on how family and community engagement connects to student achievement.
"I had one parent who I met right when I started [as a FACE manager] who needed additional support and capacity building," she said. "She was in my first Parent Leadership Institute class, and she has leveraged what she learned to create a parent engagement center at her school and is now one of many valued and recognized parent leaders in the entire district."
Even though she is completely committed to her job and the communities she serves, Mirlene will not be a FACE manager forever. She believes that the very nature of the position is to build the capacity of others to step into the role once you feel like you have accomplished your goals. Mirlene is currently co-facilitating what she calls "Be the Healing Parent Conversations," which are meant to inform parents about the district's renewed focus on equity and help them explore what equity looks like in their children's schools.
Many of Mirlene's parent workshops approach community leadership in ways one might not expect from a school district. For example, one of her Parent University workshops focuses on entrepreneurship, which helps parents learn how to start a business or grow an existing business. This year, she's also unveiling a new workshop on podcasting for educators to give her principals and parent leaders an opportunity to explore audio as a potential method of communicating information with parents and community members.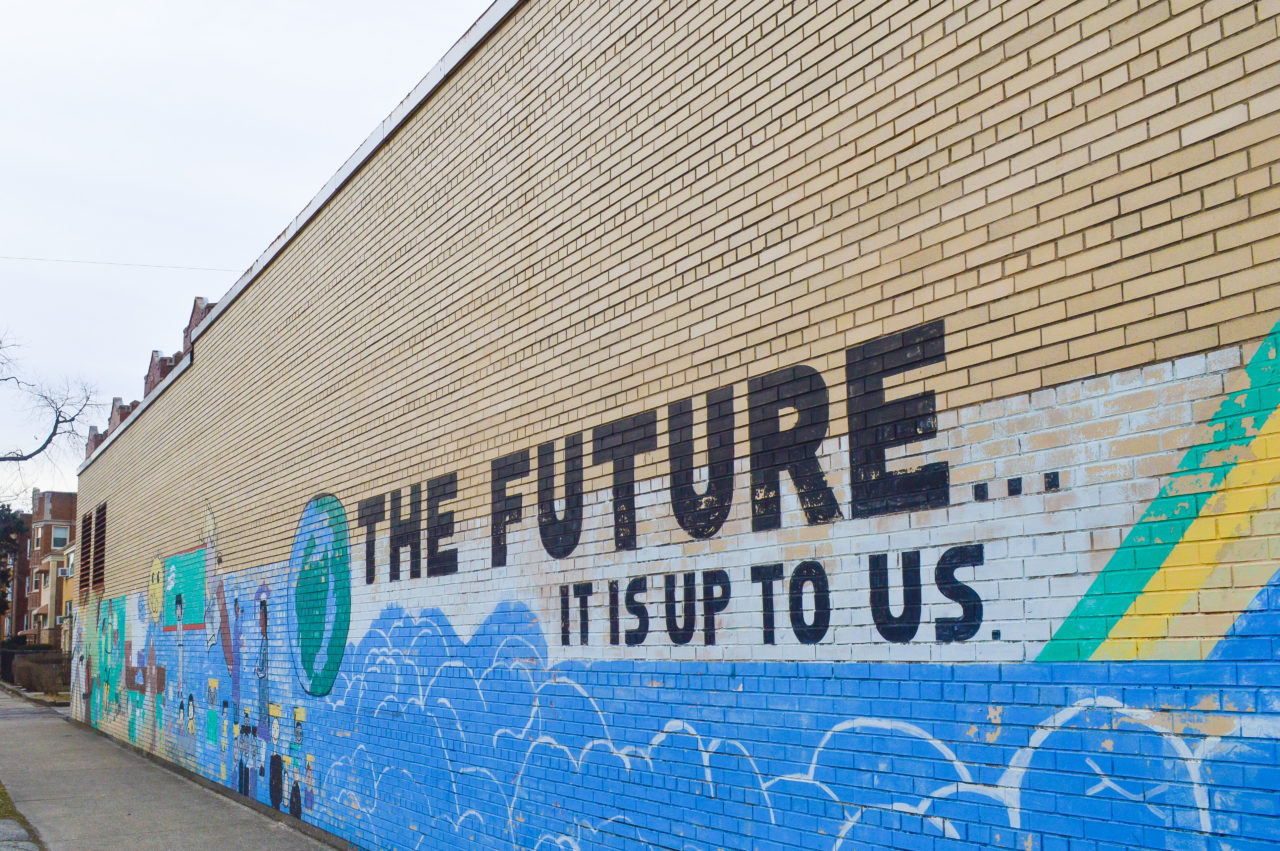 "I'm very proud of our Parent University at Scott Joplin Elementary. Principal Mason and the school community have really embraced it and have been a great partner and collaborator, which has allowed us to roll out some really cool programs," she said. "We're definitely looking to expand; I think the ultimate goal would be to add another Parent University to service our community and network of schools."
In the future, Mirlene says that it would also be beneficial for CPS to partner with City Colleges of Chicago to have a specialized Parent University for parents who are looking to go back to school. It's an ambitious goal, but as she has proven countless times in the past eight years, your vision can become reality when you have the best interest of your families and community at heart.