What is Healthy CPS?
Healthy CPS is an Office of Student Health and Wellness initiative that seeks to eliminate health-related barriers by providing schools with guidance and support to adhere to state and district health and wellness policies. Healthy CPS streamlines these policies into four badges: Health Leadership, Health Instruction, Healthy Environments, and Health Services. Healthy CPS encourages collaboration in creating a sustainable school culture of health and wellness and advocates for meaningful inclusion of staff, students, parents and caregivers, and community voice in school efforts to achieve Healthy CPS.
Subscribe to the Healthy CPS Digest
The Healthy CPS Digest is a newsletter dedicated to CPS Health and Wellness updates, resources, and programming/training opportunities that advance Healthy CPS efforts.
How to Access Healthy CPS School Reports
You can download a school's Healthy CPS Report via the school's public profile.
Search for the School Name.
Click the "Downloads," tab.
Scroll to the "Other" section" at the bottom on the page.
Find "Healthy CPS Reports." Healthy CPS Reports are not available for School Year 2019-2020 due to COVID-19.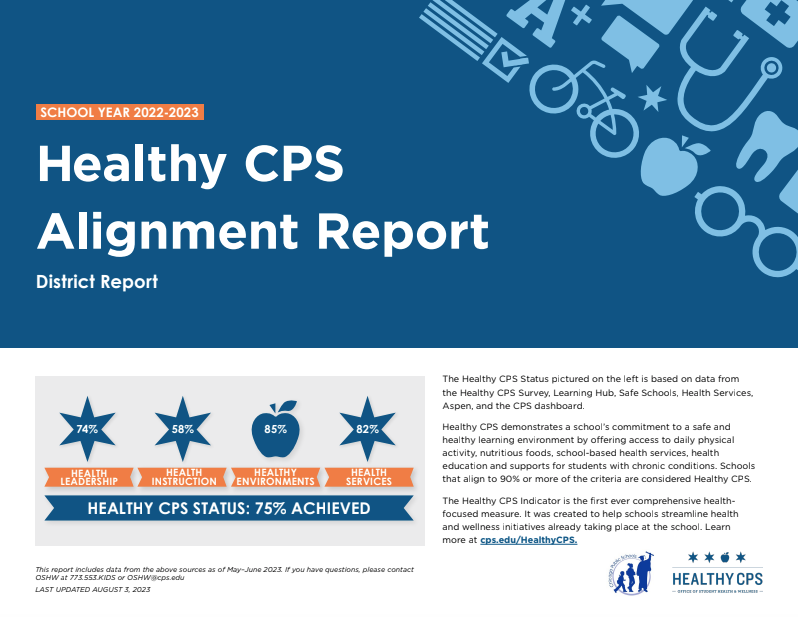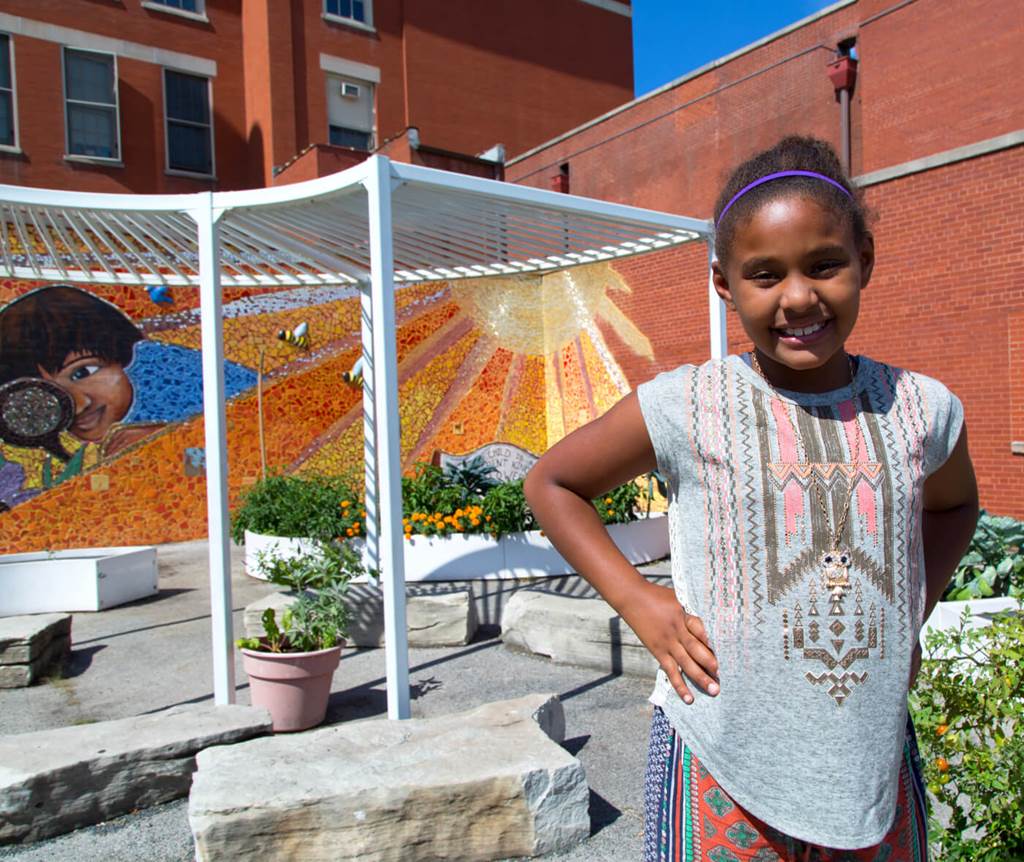 How to Achieve Healthy CPS
To achieve Healthy CPS, a school must meet the 90% threshold of Healthy CPS criteria. Healthy CPS achievement is determined through the annual Healthy CPS Survey, distributed in the Spring of every school year. The annual Healthy CPS Checklist provides an overview of mandatory Healthy CPS criteria and guiding questions for organizing a school's action plan. Each school should nominate a Wellness Champion and have an active Wellness Team to lead the school's health and wellness efforts and monitor Healthy CPS progress. Wellness Teams are an opportunity for collaboration between staff, students, parents/caregivers, and the community.