End of Week Message: Wishing Our CPS Family a Safe and Happy Thanksgiving
17 November 2023
Dear CPS Families, Colleagues, and Supporters,
As we approach the Thanksgiving holiday, I know that we are all excited for the chance to rest, recharge, and spend quality time with loved ones. I want to wish you all a safe and happy Thanksgiving holiday, and take this opportunity to say how truly grateful I am to be part of the CPS family.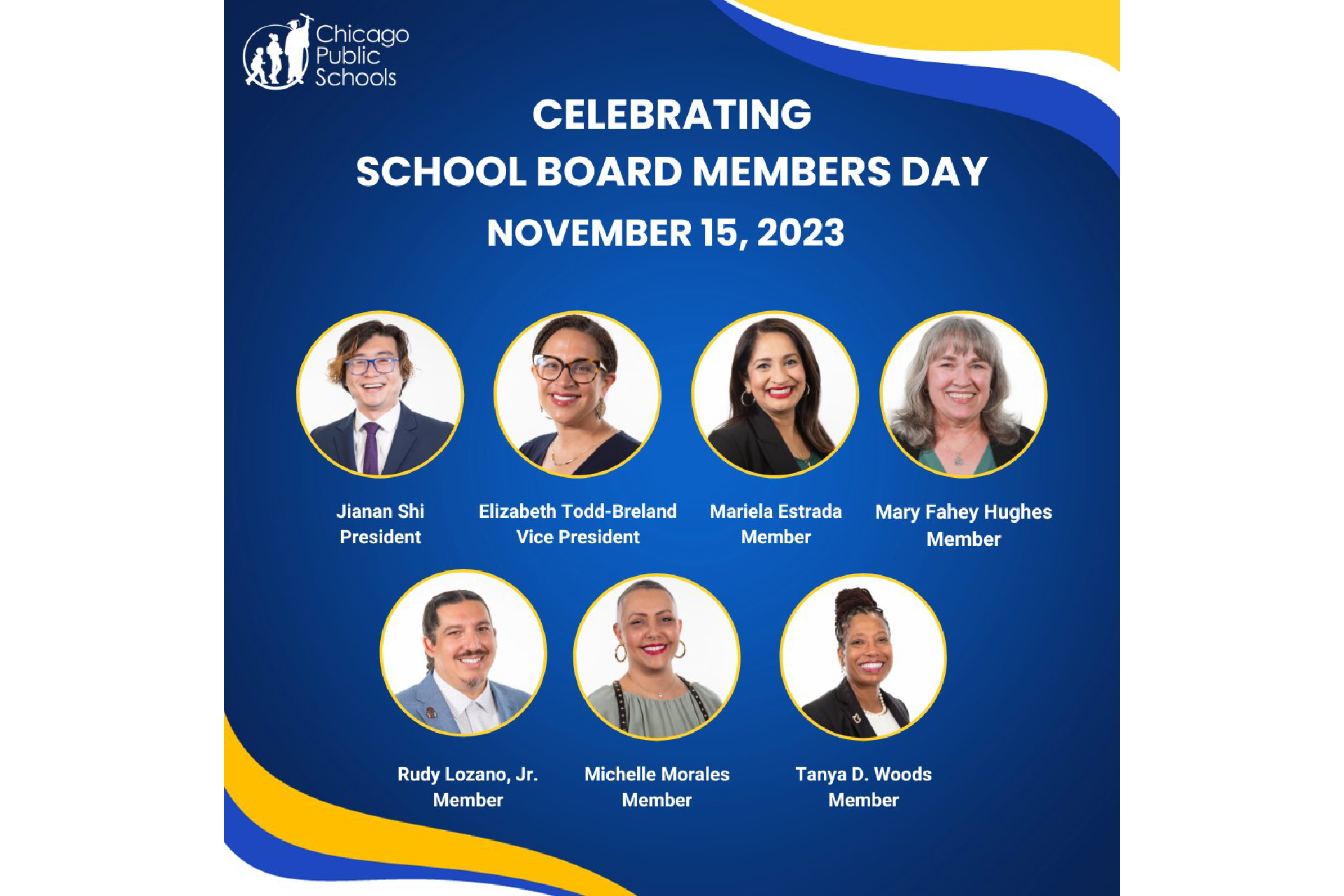 That family has many layers, including our Board of Education, who we were honored to celebrate during School Board Members Day earlier this week. I am grateful for the unique perspective this team brings to our shared mission, and for the time and talent they put in to make CPS a stronger, more equitable District for all students.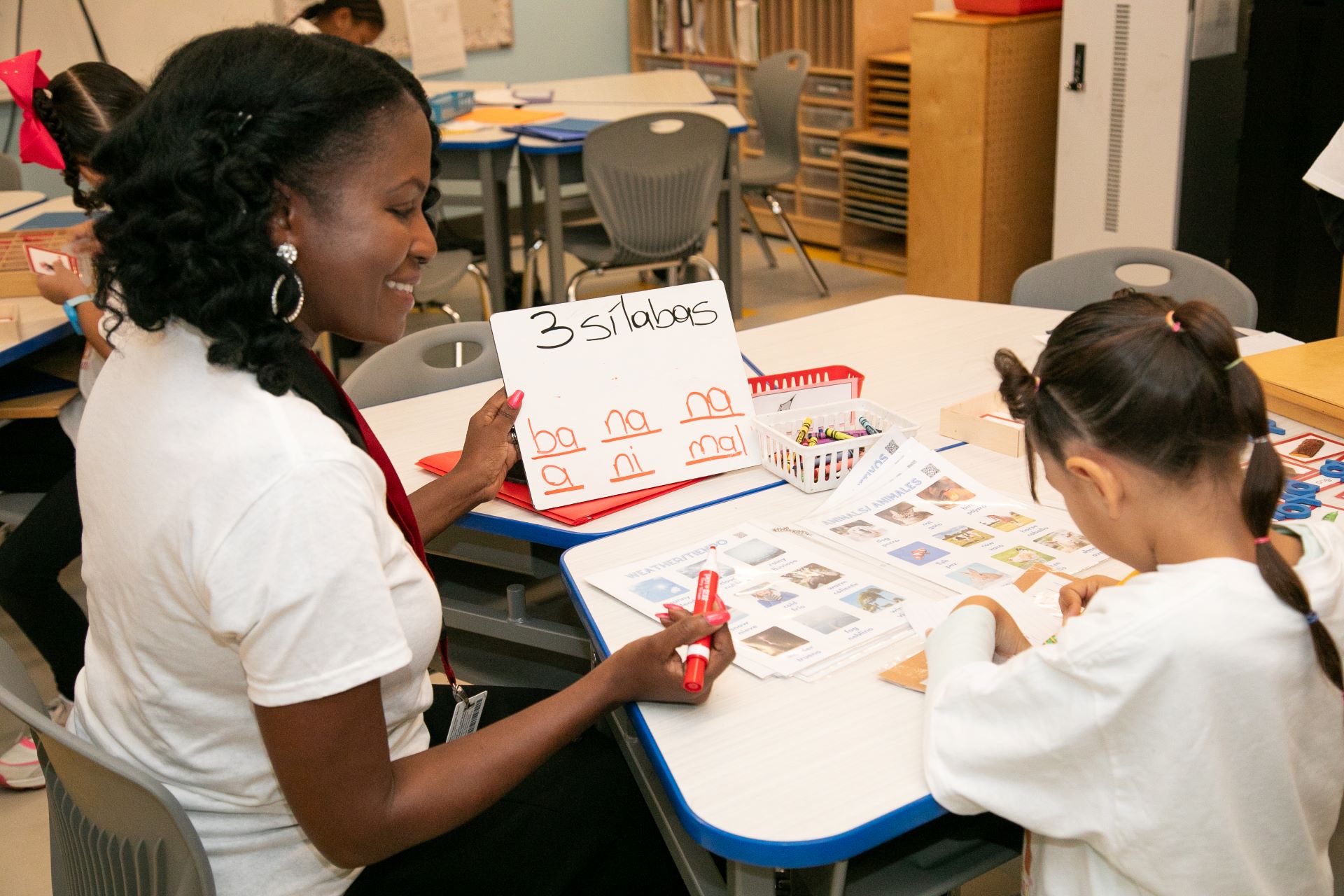 I am equally grateful for all of our school-based staff. From our principals and teachers, to our aides, bus drivers, and custodians, and everyone in between. Each person's unique contribution is one piece of the puzzle making up the daily experience of our students. If one piece was missing, that experience would not be complete.
The same goes for our Central and Network Office teams. Their work is done largely behind the scenes, but they are no less crucial to the success of our students, and I feel fortunate to work alongside them every day.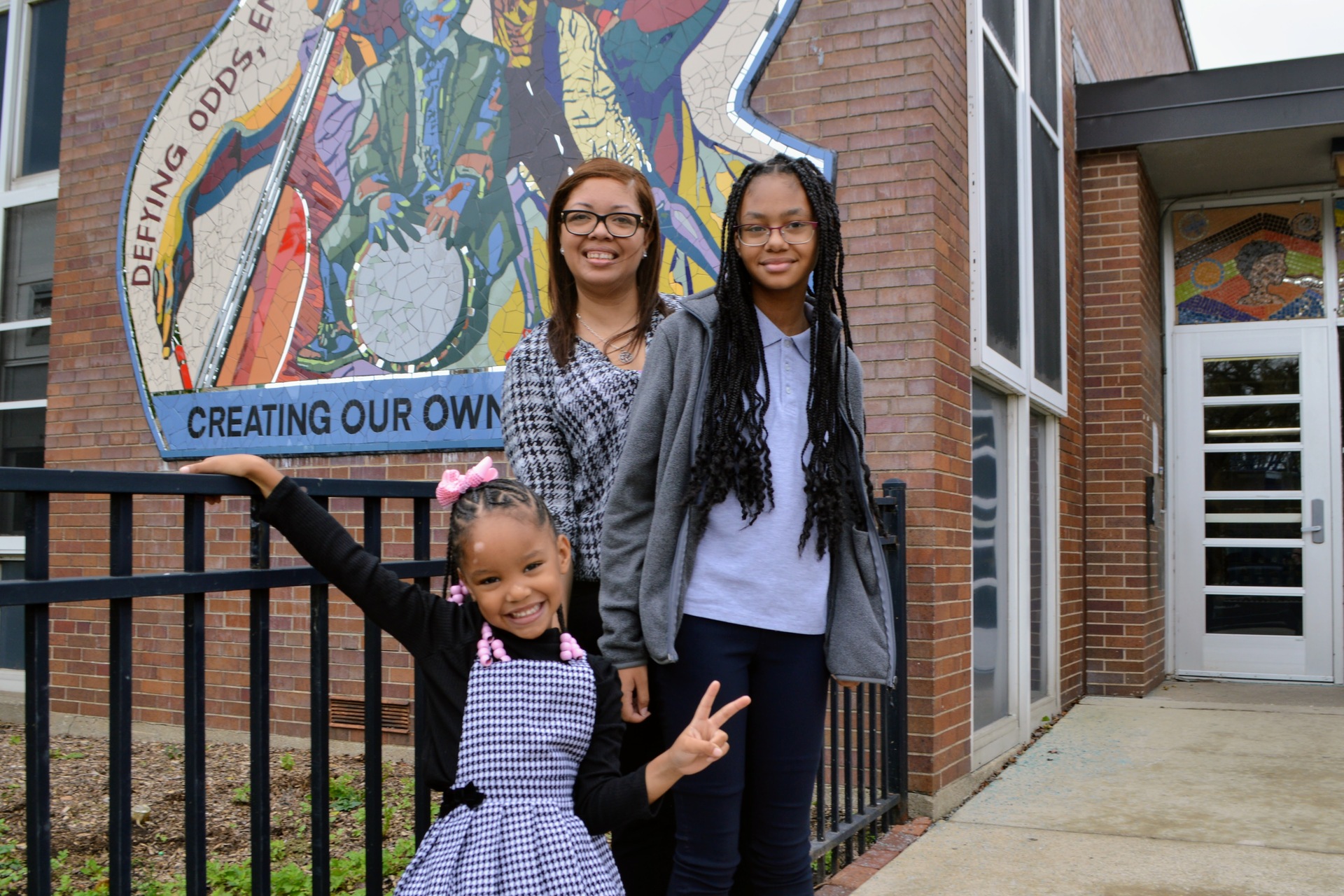 I'm also grateful to our CPS families, who are our District's greatest partners. I thank them for entrusting us with the education of their children, and for working with us every step of the way as we strive to help every student find their voice and reach their full potential.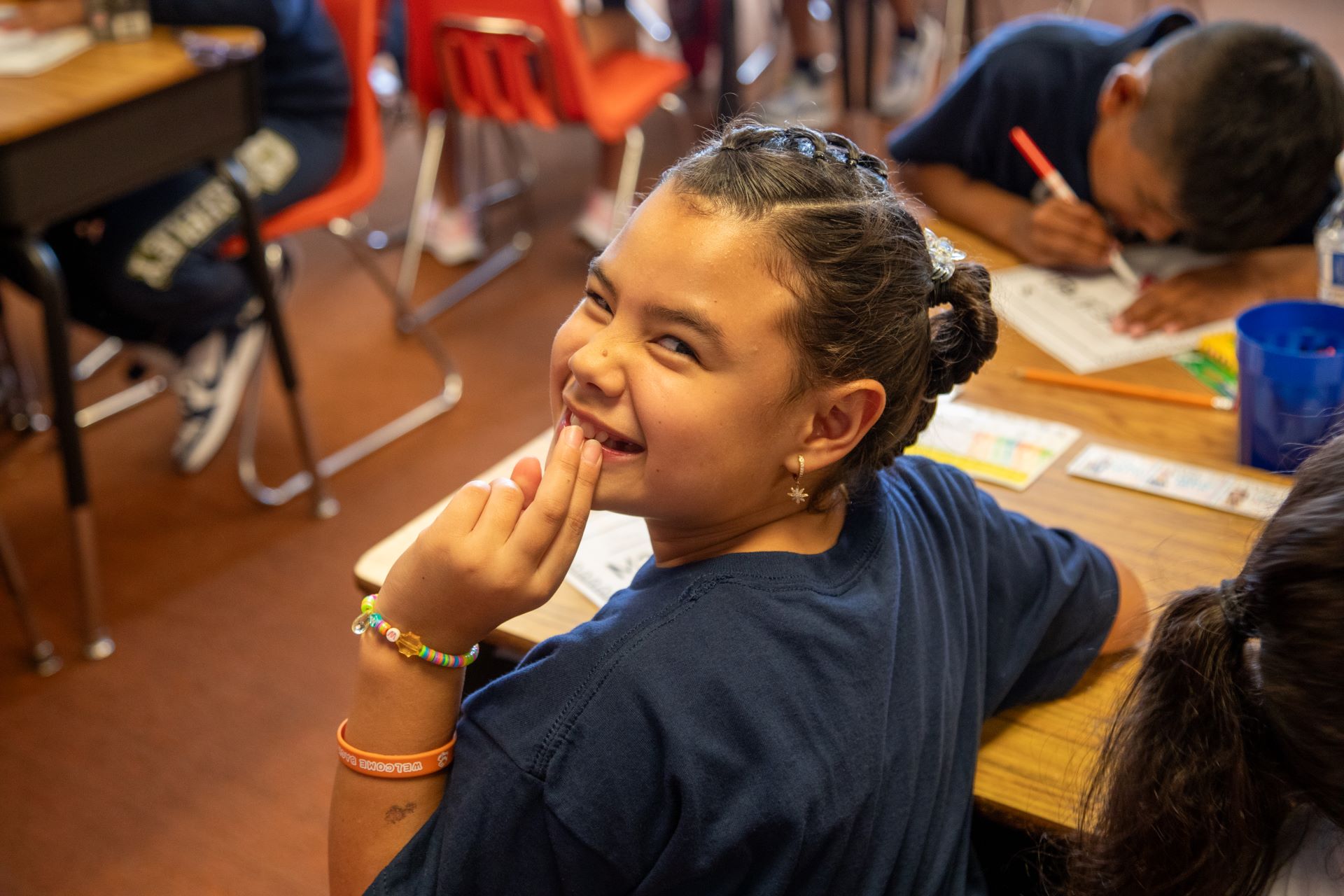 Finally, I am grateful for our students. Grateful for how hard they've worked to recover academically, socially, and emotionally from the challenges of the COVID-19 pandemic, and grateful for how they are again making CPS a school district on the rise. From enormous literacy leaps among our youngest learners, to encouraging gains in reading and math from our elementary school students, to our most recent graduating class achieving a record-high 84 percent graduation rate, there is no doubt in my mind that we as a CPS family are moving in the right direction.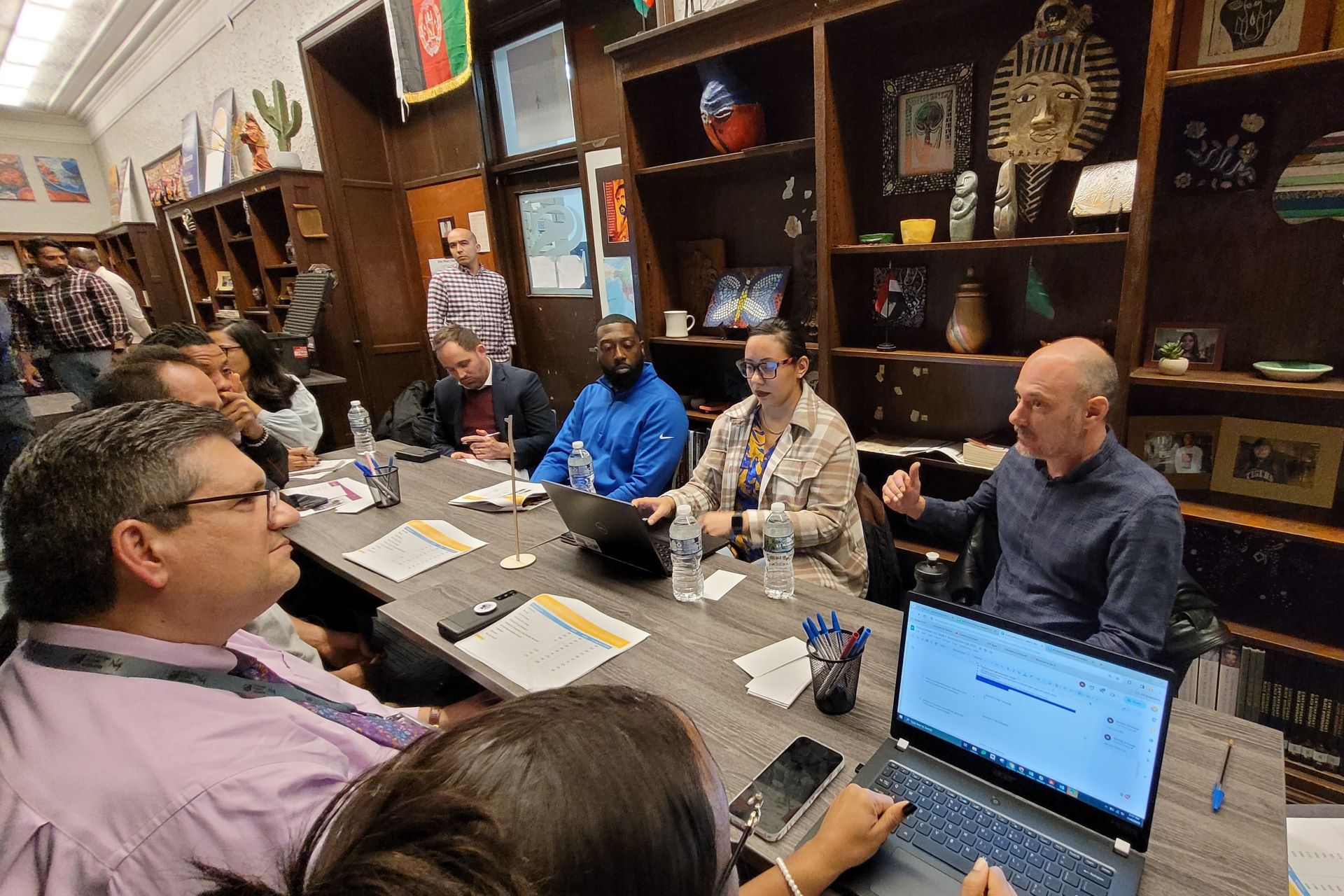 I'm grateful for the opportunity we now have to build on this momentum. That work will start with the creation of our District's next Five-Year Strategic Plan, and that planning begins with you.
Earlier this fall, we held a series of State of the District briefings and Community Budget Roundtables. I thank everyone from across the city who came out and made their voices heard; you can view recordings of those sessions here.
From December 2023 through February 2024, we will be hosting 16 Educational Facilities Master Plan (EFMP) Community Roundtables across the city (please be aware that there have been some changes to the schedule). You can find your region and register to attend an EFMP meeting here. While we encourage in-person attendance, each session will offer a virtual participation option. Spanish and ASL translations will also be provided at all regional EFMP meetings. To guarantee admission, please register 48 hours prior to the start of a session.
In addition, the latest tool in our engagement process is the Shape Our Future Survey, which I strongly encourage everyone to complete. Whether you're a student, a parent, an employee, or a community member, this survey is a chance for you to share the details of your CPS experience. It's your opportunity to tell us where you feel things are going well, where they could improve, and what you'd like us to prioritize as we plan for our District's future.
This survey takes just 7–10 minutes to complete, and all responses are anonymous. It is also available in six languages—English, Spanish, Arabic, Polish, Urdu, and Simplified Chinese. I strongly encourage everyone to take a few minutes during Thanksgiving break to access the survey and lend your voice to this important process.
I wish everyone in our CPS family a safe, healthy, and relaxing Thanksgiving, and I remain grateful for the privilege of leading Chicago Public Schools.
Sincerely,
Pedro Martinez
Chief Executive Officer
Chicago Public Schools
Highlight How Your School is Celebrating the Holiday Season
We love highlighting the amazing things that are happening day-to-day in our schools, along with the people who are making them happen. There is no better source for this good news than you—the members of our school communities—so we hope you will consider sharing your stories by completing this brief form. We are especially interested in hearing more about the events and activities your school is organizing for the holidays.
Help us show the world that the best are with CPS! Fill out this form so that we can share your stories in this newsletter, on our District's blog, across our CPS social media channels, and through press releases and advisories to the media.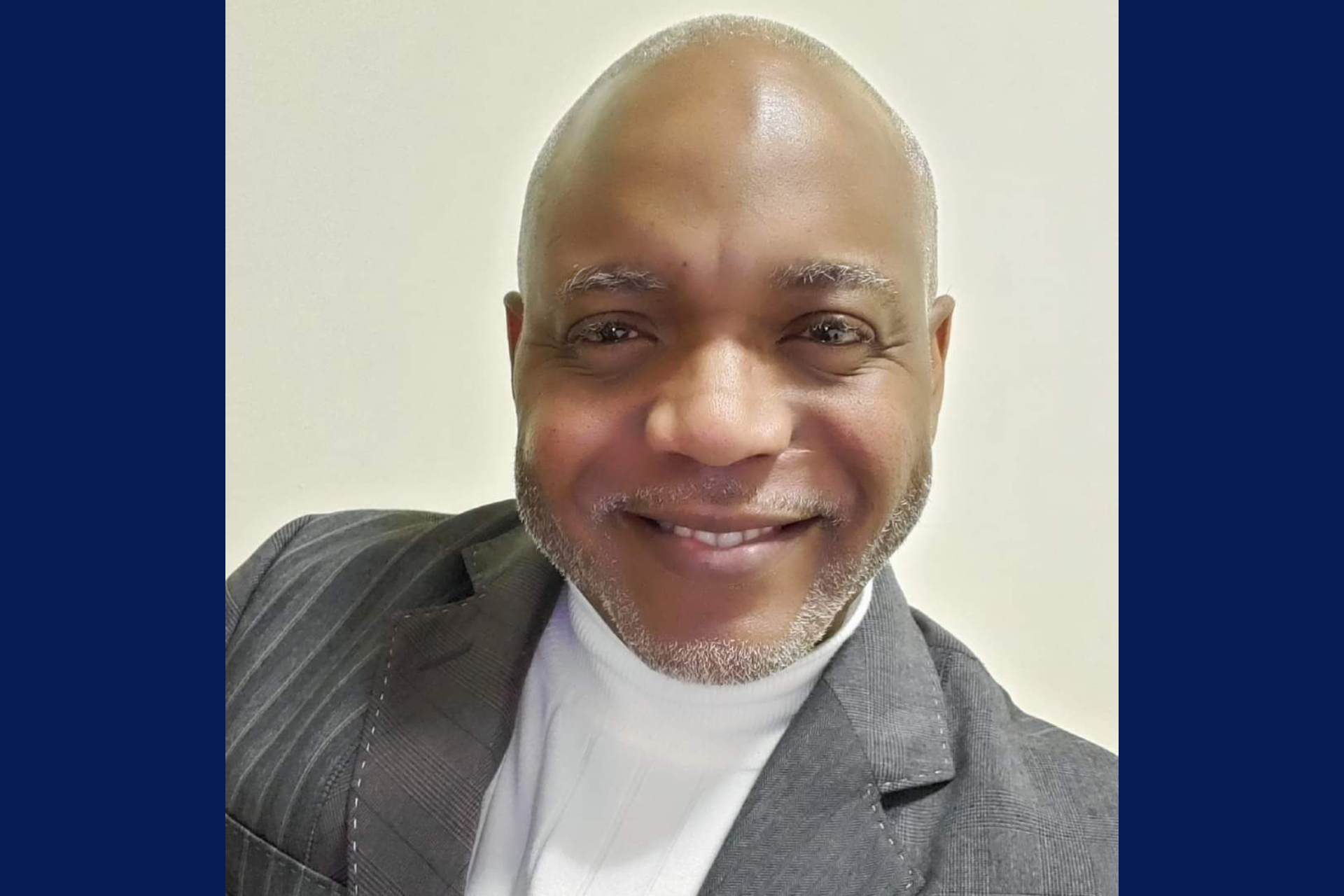 Take Five is a series that highlights some of the many members of the CPS community who are going above and beyond for our schools. If you know someone who is making a difference, nominate them to be featured here.
Meet Antonio Thigpen (or Mr. T as he's known to his students), who has worked as an educator at Roswell B. Mason Math and Science Academy for 31 years. In addition to his work as a SECA, Mr. T also provides students with after-school arts and mentorship programming.
Mr. T has always been someone who loves engaging with people and learning their stories; before he was an educator, he worked in hospitality. In 1992 when he decided to go into early childhood education, he knew immediately that this new career path was a no-brainer. Over the years, Mr. T has been a source of positivity and encouragement for multiple generations of families at Mason.
"I always tell my students that they're not going to fail on my watch," Mr. T said. "I love whenever students come back just to say hey and let me know how they're doing. I'm always so proud to have been a part of and share in their successes."
Why do you think it's important for students to have access to the arts?
I'm an artist myself—my medium is drawing with charcoal. I've always loved art. My mother had many destroyed closets over the years, because I would draw on any blank surface I could find. It's so important for students to find their outlet. Art is great because it teaches students so many important lessons, like how to express yourself, how to think about perspective, and how to observe the world around you. In many cases, art is the common factor where we connect.
Read more of our Q&A with Mr. T here.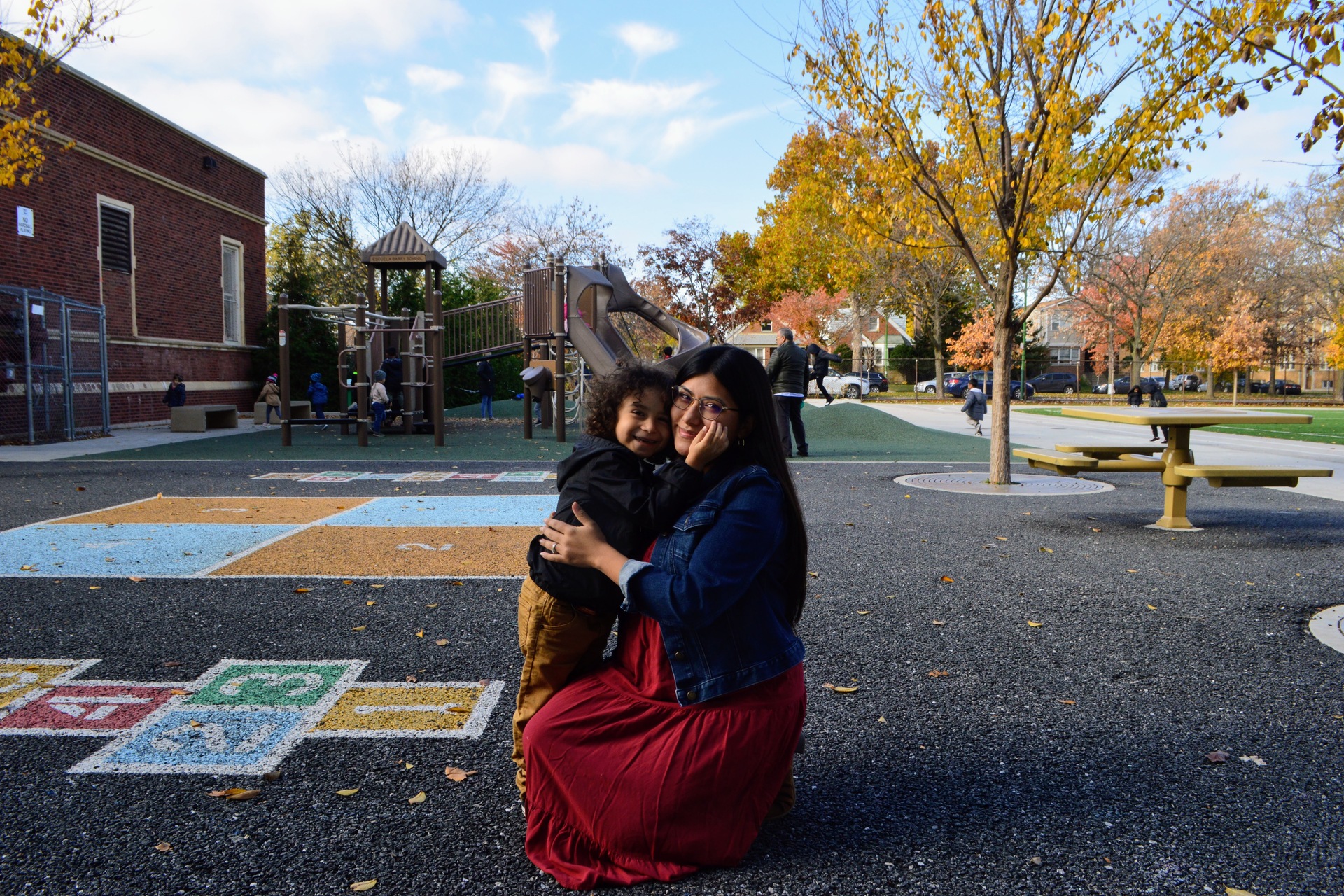 Staff and Student Spotlights
Schools across Chicago do a masterful job of strengthening relationships with their parents and families. And, at some schools, these parents are also their employees. At Barry Elementary School, Ms. Cynthia Vega has grown so much in her career, becoming the school's case manager after serving as a substitute teacher, a special education classroom assistant, and a diverse learner teacher. She is confident that her son Gerardo, a pre-k student at Barry, will experience similar growth.
And, at South Shore Fine Arts Academy, Mrs. Marcella Sims has two children at the school with her: sixth-grader Malia and pre-k student Mia. She chose this school for her daughters because of its strong programs and resources in everything from STEM to the arts. Working there as an educator also allowed her to see firsthand that the school had excellent teachers and leadership.
A Look Around the District
The CPS Department of Early College and Career Education recently hosted a Culinary Arts Career Day event. 270 students from 15 different schools participated in the event to expand their professional network and increase their knowledge of careers in the industry.
In the Gage Park neighborhood of Chicago, Solorio High School hosted its annual Día de los Muertos celebration with student dance and music performances, family activities, and a special memorial hosted in honor of the life of their late College and Career Coach and Undocumented Student Support Specialist, Rigo Padilla Pérez. And at Nightingale Elementary, the school community celebrated the holiday by coming together for their 2nd Annual Walking Ofrenda and Literature Night; click here to check out our recap.
At Englewood STEM High School, students were taken on a Community-Based Instruction Trip where they took public transportation to a local community resource and learned budgeting techniques.
Simpson High School in the Illinois Medical District hosted its Fall Festival Baby Day, a family-oriented event that allows young mothers to connect with their children and school staff through activities like sing-a-longs, arts and crafts, spooky labs, and stories!
Students at McDowell Elementary, located in Calumet Heights, recently visited a Pumpkin Patch and created a song in preparation for it! Click here to check it out.
Mahalia Jackson Elementary, located in Gresham, was selected as a recipient of the Enchanted Backpack Grant and received an array of essential supplies to ensure students have the tools they need to succeed in their academic journey.
And finally, we would like to highlight Angelica Ruiz, a junior at Lincoln Park High School who was named a recipient of the Illinois State Tuition Waiver.
CPS Partners Keeping Students Warm this Winter
Thank you to Wells Fargo, Operation Warm, and the CPS Office of Family and Community Engagement for coordinating an event this week to provide students at Talcott, Lozano, and Brighton Park elementary schools with new coats for winter. Through its annual Coats for Kids initiative, Wells Fargo provided more than 1,200 coats to CPS students this school year.
CPS Staff Helping Students Explore Options for Success Beyond High School
From college, to apprenticeships, to careers, our goal at CPS is to help students explore all of their options for after high school graduation. Toward that end, CPS counselors, postsecondary coaches, teachers, and other school-based staff visited a Plumbers Union site this week to learn about helping students explore career possibilities in plumbing and technical engineering. Thank you to Local 130 and our Office of College and Career Success for creating this partnership.
2024 RE*VER*BER*ATE Arts Festival Submissions Now Open
Submissions are open now through March 1, 2024 for the 2024 RE*VER*BER*ATE arts festival, which will be held May 1–4, 2024. This four-day arts festival, which is open to all pre-k–12 CPS students, provides student participants with exhibition and performance opportunities, workshops, portfolio reviews, and college and career opportunities. For more information, visit the CPS website or the applications for the festival's three different categories:
Please contact allcityarts@cps.edu if you have any questions or concerns; they will be happy to support you.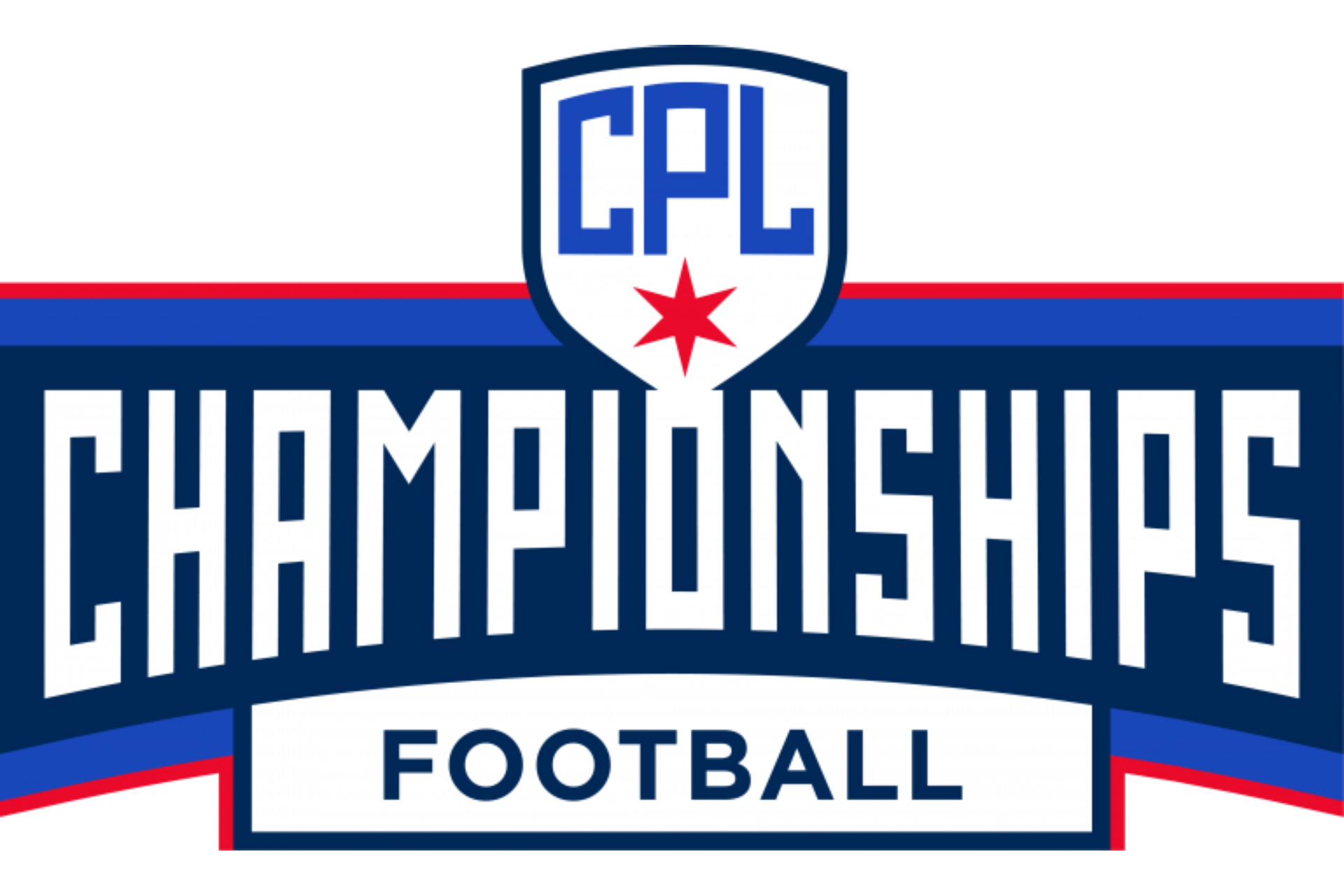 Whitney Young and Kenwood Set To Compete for Chicago Public League Varsity Football Championship on November 18!
Whitney Young and Kenwood are set to play in the Chicago Public League Varsity Football City Championship game this Saturday, November 18, at 12 p.m. at Lane Stadium. Whitney Young will be making its first-ever appearance in the City Championship game, and Kenwood is looking for its second City Championship in the last three seasons. The winner will advance to the historic Prep Bowl. Click here for game information, to purchase tickets, digital programs, and streaming information!
Updated COVID-19 and Flu Vaccines Now Available Through CPS
CPS is now offering updated flu and COVID-19 vaccines, along with mandatory vaccines required for school, to our students through vaccine events and Student-Based Health Centers. Because we have received a limited supply, we are prioritizing these no-cost vaccines for students who are uninsured, under insured, or get insurance through Medicaid. Families can visit cps.edu/vaccines for more information and to make an appointment.
Because our supply is limited, we are focusing solely on vaccinating our students right now. For staff, parents, and guardians who are uninsured, under-insured, or get coverage through Medicaid, we encourage getting a vaccine through a federally-qualified health center, or a clinic or vaccine event run by the City of Chicago. You can find a list of these local events at chicago.gov/covid. We also urge families and staff who are privately insured to reach out to their health care providers about these vaccines.
For complete details regarding COVID, flu, and other vaccines, please visit cps.edu/vaccines.
Important Information for Families Receiving Medicaid Benefits
All families who receive Medicaid benefits must renew them annually. The State of Illinois is currently mailing renewal forms on a rolling basis. The envelope will look like this:

Once you receive your renewal form, please fill it out and send it back as soon as possible to ensure that your family does not lose Medicaid coverage.
You can also renew your benefits online. Visit abe.illinois.gov and click "Manage My Case" to log in to your account. A step-by-step guide to renewing your benefits either by mail or online can be found at cps.edu/medicaid.
If you need assistance, you can call the Healthy CPS Hotline at 773-553-KIDS (5437) or fill out an assistance request form, and a coordinator from the CPS Office of Student Health and Wellness will be happy to assist you.
Important Dates
For more upcoming events around the District, visit cps.edu/calendar.
---
Estimadas familias, colegas y simpatizantes de las CPS:
Según nos acercamos a las celebración de Acción de Gracias, sé que todos estamos entusiasmados por la oportunidad de descansar, recargar baterías, y pasarla bien con nuestros seres queridos. Quiero desearles a todos un Día de Acción de Gracias seguro y alegre, y compartir lo mucho que agradezco ser parte de la familia de las CPS.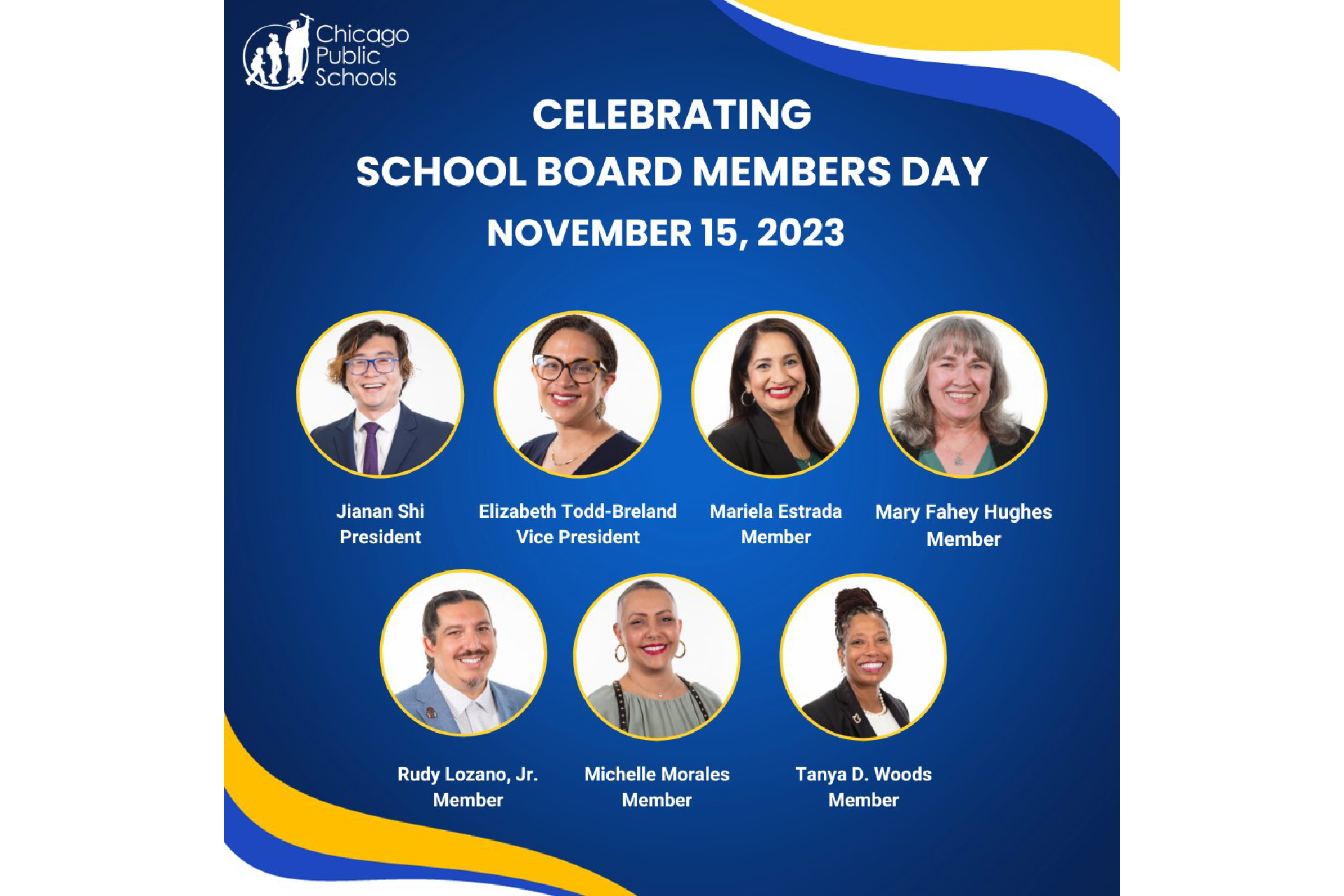 Esta familia tiene muchas capas, que incluyen nuestra Junta de Educación, quien tuvimos el placer de celebrar esta semana durante el Día de Miembros de Juntas Escolares. Agradezco la perspectiva única que trae este equipo a nuestra misión compartida, y el tiempo y el talento que contribuyen para convertir las CPS en un Distrito más equitativo para todos los estudiantes.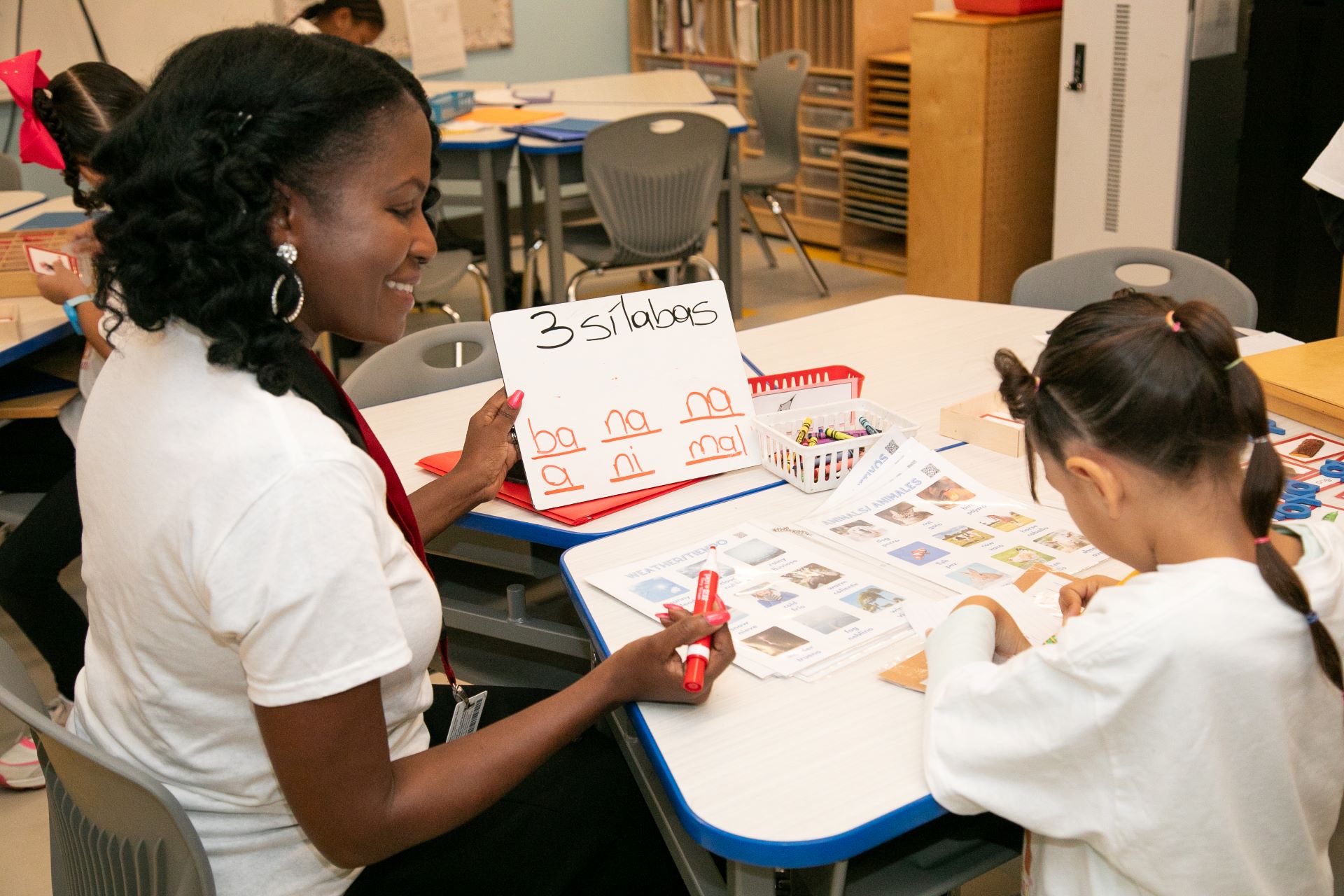 Agradezco de igual manera a todo nuestro personal escolar: nuestros directores, maestros, asistentes, conductores de autobús, personal de mantenimiento y todos los demás. Las contribuciones que hace cada persona son piezas claves del rompecabezas que componen las experiencias diarias de nuestros estudiantes. Si llegara a faltar una sola pieza, esta experiencia permanecería incompleta.
Lo mismo ocurre con nuestros equipos de oficinas centrales y de redes. Aunque su labor es principalmente tras bastidores, son igual de cruciales para el éxito de nuestros estudiantes, y me siento afortunado de trabajar con ellos cada día.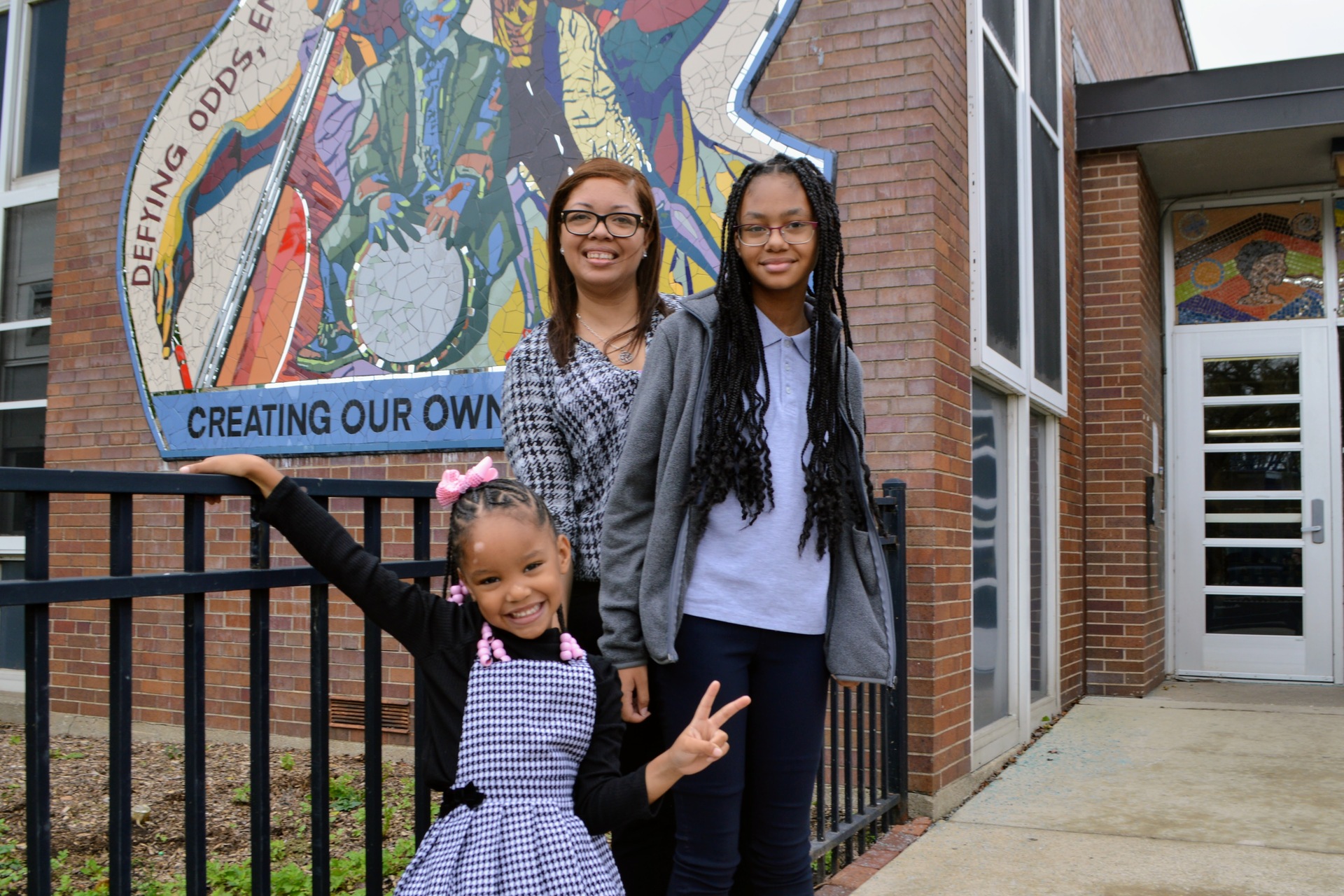 También agradezco a las familias de las CPS, que son los mejores colaboradores de nuestro Distrito. Les agradezco por la confianza que demuestran al encomendarnos la educación de sus niños y por trabajar con nosotros a cada paso del camino mientras luchamos para ayudar a cada estudiante a alcanzar su voz y su pleno potencial.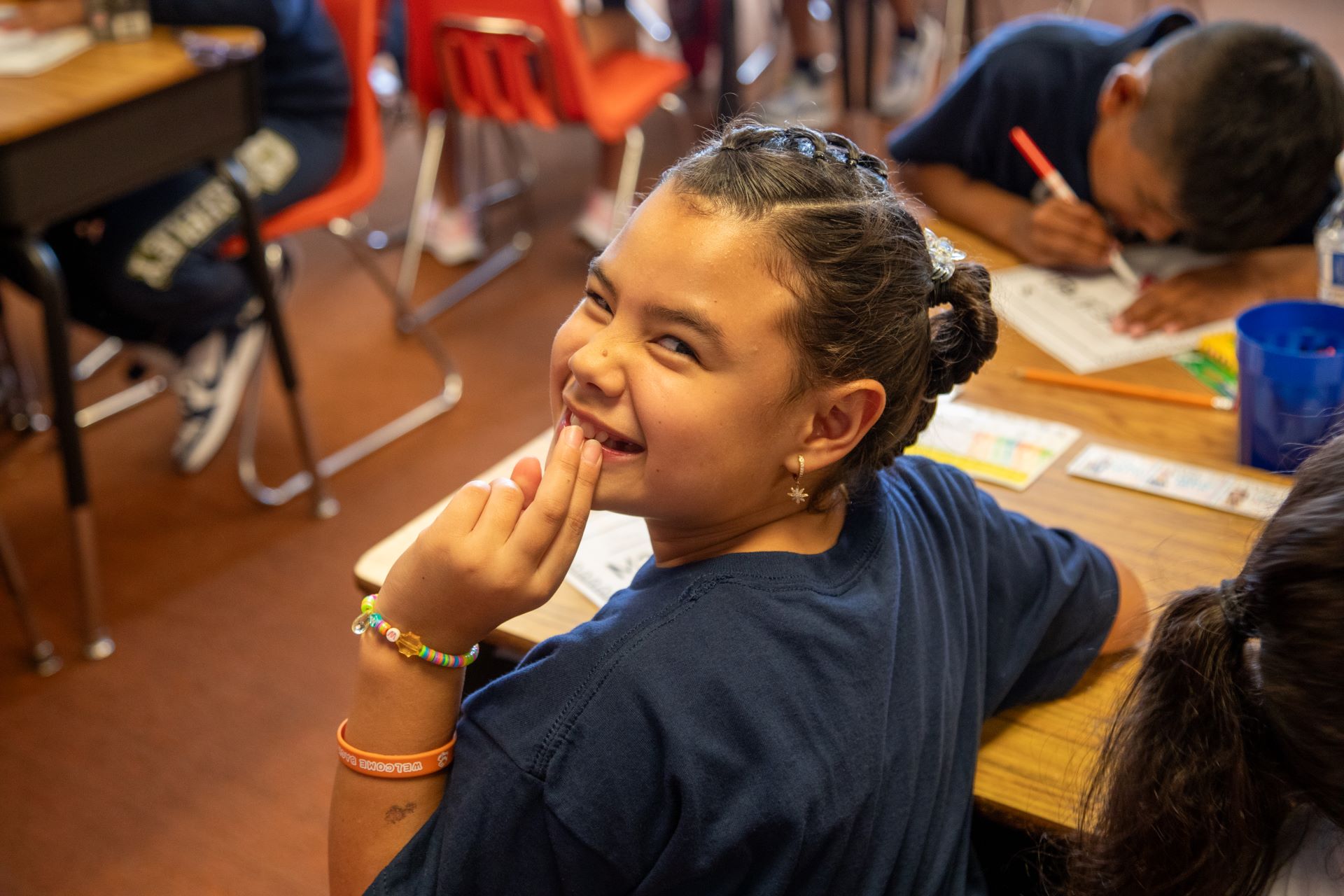 Finalmente, agradezco a nuestros estudiantes. Agradezco lo mucho que han trabajado para recuperarse académica, social y emocionalmente de los retos de la pandemia de COVID-19, y la manera en que una vez más transforman a las CPS en un distrito escolar en ascenso. Gracias a los enormes saltos en la alfabetización estudiantil entre nuestro niños más jóvenes, la ganancias alentadoras en lectura y matemáticas de nuestros estudiantes de escuela primaria, y los récords batidos por nuestra clase graduanda más reciente —que incluyen récords en la tasa de graduación y la cantidad de financiamiento obtenido por medio de becas, entre otras métricas— no tengo duda alguna de que las CPS van el la dirección correcta.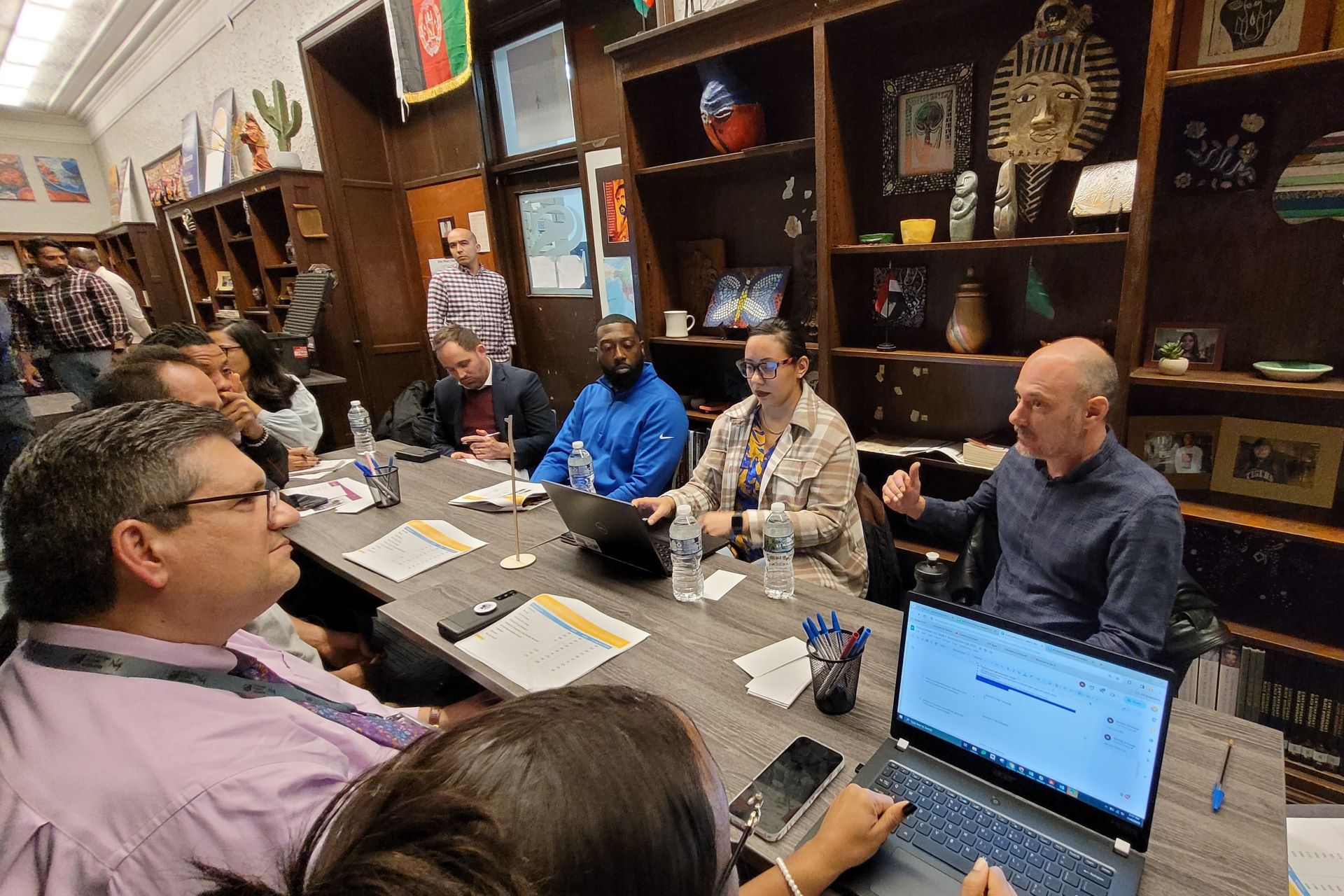 Agradezco la oportunidad que ahora tenemos para aprovechar este impulso. Esta labor comenzará con la creación del próximo Plan Estratégico Quinquenal del Distrito, cuyo desarrollo comienza con ustedes.
Este otoño celebramos una serie de sesiones informativas State of the District, además de mesas redondas comunitarias sobre el presupuesto. Agradezco a todas las personas de la ciudad que asistieron y se hicieron escuchar; se pueden ver grabaciones de estas sesiones aquí.
Además, desde diciembre de 2023 hasta febrero de 2024 estaremos llevando a cabo dieciséis mesas redondas comunitarias sobre el Plan Maestro de Instalaciones Educativas (EFMP, según sus siglas en inglés), en varias partes de la ciudad (por favor noten que se han hecho algunos cambios a la programación). Pueden encontrar su región e inscribirse para asistir a una reunión del EFMP aquí. Aunque recomendamos asistir en persona, cada sesión ofrecerá la opción de participar virtualmente. Cada una de estas reuniones regionales también ofrecerá interpretación al español y el ASL. Para garantizar su admisión, favor inscribirse al menos 48 horas antes del comienzo de la sesión que le interese.
Finalmente, quiero informarles de la herramienta más nueva de nuestro proceso de participación, la encuesta Shape Our Future, e invito a todos a completarla. Esta encuesta permite a todos —estudiantes, padres, empleados o miembros de la comunidad— la oportunidad de compartir los detalles de su experiencia con las CPS, y es su oportunidad para decirnos en qué áreas piensan que vamos en buen camino, en qué áreas podemos mejorar, y qué les gustaría que se priorice al planear el futuro de nuestro Distrito.
Esta encuesta solo toma siete a diez minutos en completarse, y todas las respuestas son anónimas. También está disponible en seis idiomas: inglés, español, árabe, polaco, urdu y chino simplificado. Exhorto enfáticamente a todos a que tomen unos minutos durante el receso de Acción de Gracias para acceder a la encuesta y brindar sus voces a este importante proceso.
Les deseo a todos un Día de Acción de Gracias seguro, saludable y relajador, y permanezco agradecido por el privilegio de dirigir a las Escuelas Públicas de Chicago.
Atentamente,
Pedro Martínez
Director ejecutivo
Escuelas Públicas de Chicago
¡Ayúdennos a resaltar cómo sus escuelas celebran la temporada de fiestas!
Nos encanta resaltar las cosas fantásticas que ocurren cada día en nuestras escuelas, junto a las personas que las llevan a cabo. No hay mejor fuente para estas buenas noticias que ustedes, los miembros de nuestras comunidades, y por lo tanto esperamos que consideren compartir sus historias por medio de este breve formulario (en inglés). Tenemos interés particular en escuchar más sobre los eventos y actividades que sus escuelas están organizando para esta temporada de fiestas.
¡Ayúdenos a demostrarle al mundo que los mejores están con las CPS! Llene este formulario (en inglés) para que podamos compartir sus historias en este boletín, el blog de nuestro Distrito, nuestros canales de redes sociales y por medio de comunicados de prensa y notas a los medios.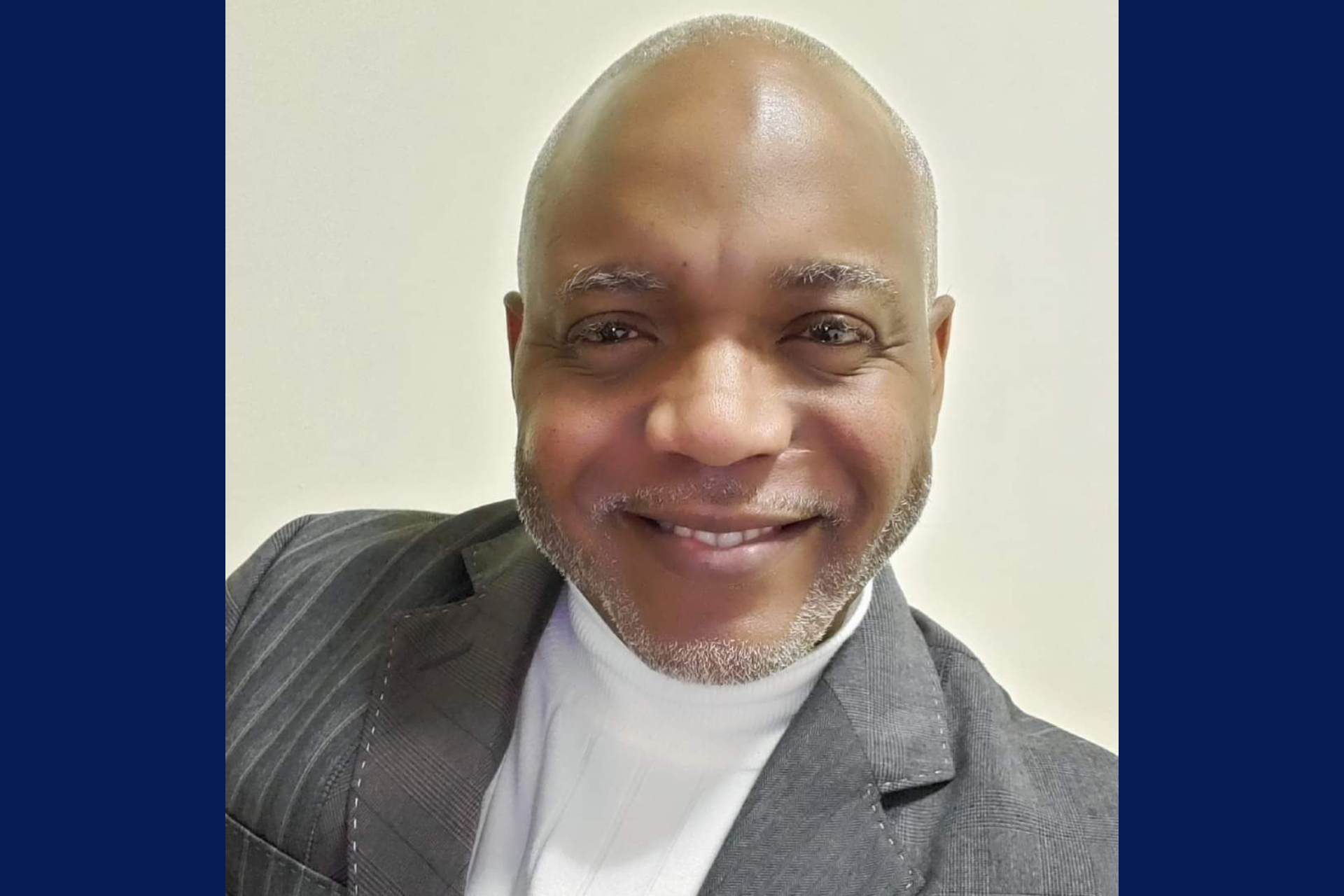 Cinco preguntas es una serie que resalta a algunos de los muchos miembros de la comunidad de las CPS que van más allá por nuestras escuelas. Si conocen a alguna persona que esté haciendo una diferencia, nomínenla para que aparezca aquí (formulario en inglés).
---
Conozcan a Antonio Thigpen —conocido como Mr. T por sus estudiantes — que ha trabajado como educador en la Academia de Matemáticas y Ciencia Roswell B. Mason por 31 años. Además de su trabajo como asistente de aula, Mr. T también ofrece a los estudiantes programación artística y consejería después de clases.
A Mr. T siempre le ha encantado interactuar con otros y aprender sus historias: antes de ser educador, trabajó en el campo de la hospitalidad. Cuando decidió, en 1992, explorar la educación preescolar, supo inmediatamente que su nuevo recorrido era indudablemente el correcto. A través de los años, él ha sido una fuente de positividad y ánimo para varias generaciones de familias en Mason.
"Siempre les digo a mis estudiantes que no van a fallar bajo mi supervisión", dijo Mr. T. "Me encanta ver a los estudiantes regresar solo para saludar y dejarme saber cómo van. Siempre me llena de orgullo haber sido parte de sus éxitos y poder compartirlos."
¿Por qué piensas que es importante que los estudiantes tengan acceso a las artes?
Soy artista —mi medio es el dibujo en carbón— y siempre me ha encantado el arte. Mi madre tuvo muchos armarios que fueron destruidos a través de los años, porque yo dibujaba en cualquier superficie en blanco que encontrara. Es tán importante que los estudiantes encuentren su escape. El arte es fantástico porque les enseña a los estudiantes muchas lecciones importantes como cómo expresarse, cómo pensar sobre la perspectiva y cómo observar el mundo a su alrededor. En muchos casos, el arte es el factor común que nos conecta.
Lea más de nuestra entrevista con Antonio Thigpen aquí.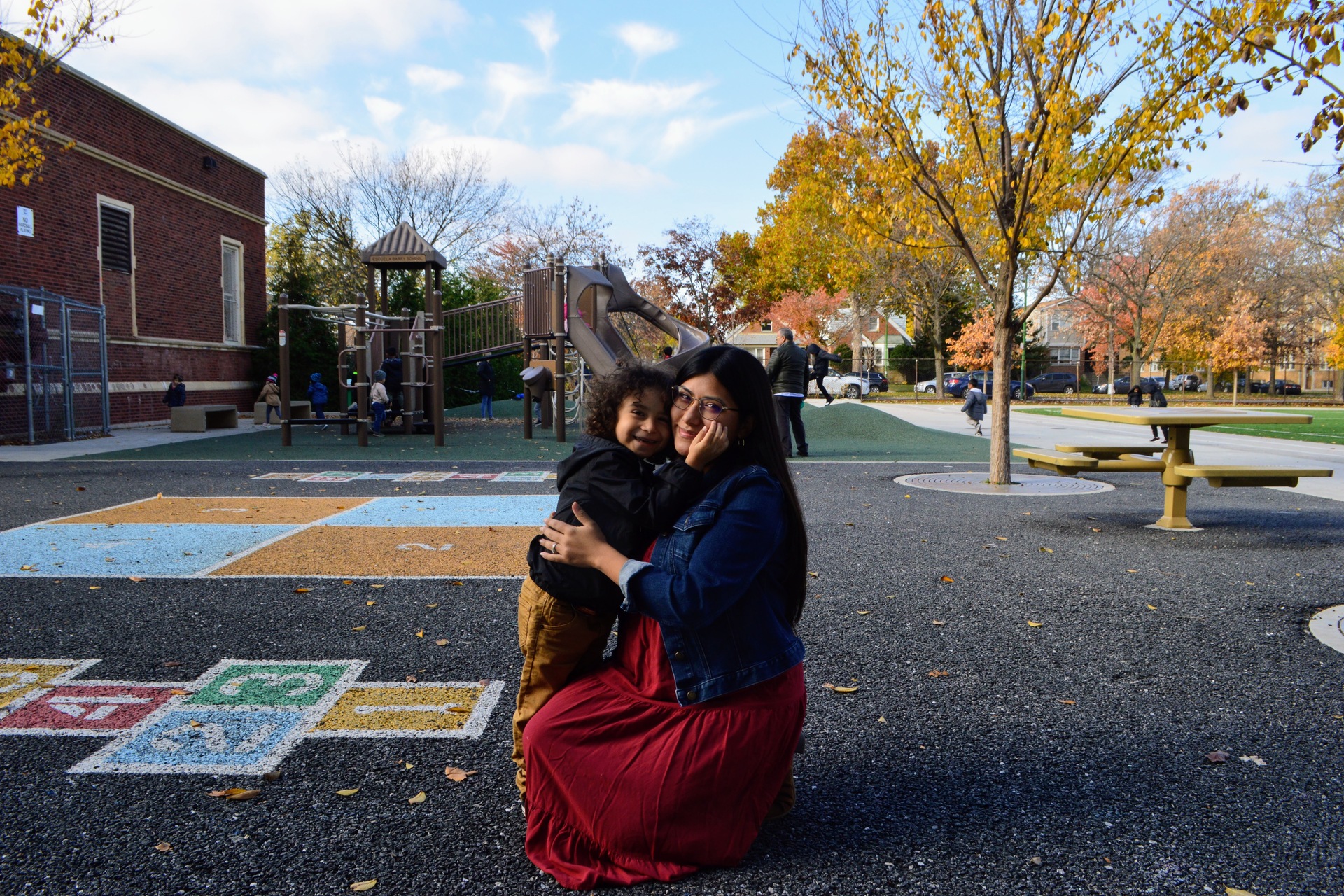 Personal y estudiantes destacados
Las escuelas por todo Chicago hacen un trabajo magistral de fortalecer los vínculos con sus padres y familias. En algunas escuelas, estos padres también son sus empleados. En la Escuela Primaria Barry, Cynthia Vega ha crecido mucho durante el transcurso de su carrera, y ahora ejerce como gestora de casos tras haber trabajado como maestra sustituta, asistente de aula de educación especial, y maestra de aprendices diversos. Ella tiene plena confianza en que su hijo Gerardo, que actualmente cursa el prekínder en Barry, tendrá igual crecimiento.
En la Escuela de Bellas Artes South Shore, Marcella Sims tiene dos niños que asisten a la escuela con ella: Malia, de sexto grado y Mia, de prekínder. Ella escogió esta escuela para sus hijas por sus robustos y variados programas y recursos relacionados con materias como CTIM y las artes. El trabajar ahí como educadora también le ha permitido ver directamente que la escuela tiene excelentes maestros y liderazgo.
Un vistazo al Distrito
El Departamento de Educación Preuniversitaria y Profesional de las CPS recientemente organizó un día de carreras para las artes culinarias. En este, 270 estudiantes de quince escuelas participaron para expandir sus redes profesionales y aumentar sus conocimientos sobre carreras en la industria.
En el barrio Gage Park, la Escuela Primaria Solorio llevó a cabo su celebración anual del Día de los Muertos con bailes y presentaciones musicales estudiantiles, actividades familiares y un memorial especial organizado para rendir homenaje al fallecido Rigo Padilla Pérez, quien en vida ocupó los cargos de entrenador universitario y profesional, y especialista de respaldo a estudiantes indocumentados. En la Escuela Primaria Nightingale, la comunidad escolar celebró la fiesta reuniéndose para la segunda edición anual de su Walking Ofrenda and Literature Night. Haga clic aquí para ver nuestro resumen.
En la Escuela Primaria de CTIM Englewood, los estudiantes participaron en una gira instruccional y comunitaria, en la cual tomaron transporte público a un recurso comunitario local y aprendieron técnicas para preparar presupuestos.
La Escuela Secundaria Simpson, en el Distrito Médico de Illinois, llevó a cabo su Fall Festival Baby Day, un evento familiar que permite a las madres jóvenes crear vínculos con sus niños y el personal escolar por medio de actividades como canciones en grupo , manualidades, laboratorios tenebrosos y cuentos.
¡Estudiantes de la Escuela Primaria McDowell, en Calumet Heights, recientemente visitaron un jardín de calabazas y crearon una canción sobre este! Haga clic aquí para escucharlos.
La Escuela Primaria Mahalia Jackson, en Gresham, fue seleccionada como ganadora de la Beca Enchanted Backpack y recibió una cantidad de materiales esenciales para asegurar que los estudiantes tengan las herramientas necesarias para alcanzar el éxito en sus recorridos académicos.
Y finalmente, queremos resaltar a Angelica Ruiz, estudiante de undécimo grado de la Escuela Secundaria Lincoln Park, que fue seleccionada como ganadora de una Exención de Matrícula del Estado de Illinois.
Este invierno, varios colaboradores de las CPS mantienen a los estudiantes cálidos
Muchísimas gracias a Wells Fargo, Operation Warm, y la Oficina de Participación Familiar y Comunitaria de las CPS por coordinar un evento esta semana para brindarles a los estudiantes de las escuelas primarias Talcott, Lozano y Brighton Park nuevos abrigos para el invierno. Gracias a su iniciativa anual Coats for Kids, Wells Fargo proporcionó más de 1,200 abrigos a estudiantes de las CPS este año.
El personal de las CPS ayuda a los estudiantes a explorar opciones para el éxito después de la escuela secundaria
Nuestra meta en las CPS es ayudar a los estudiantes a explorar todas las opciones disponibles después de graduarse de la escuela secundaria, como la universidad, prácticas y carreras profesionales. Con este fin, varios consejeros de las CPS , entrenadores postsecundarios, maestros y otro personal escolar visitaron una instalación del Sindicato de Plomeros para aprender sobre cómo ayudar a los estudiantes a explorar posibles carreras en la plomería y la ingeniería técnica. Muchas gracias al Local 130 y nuestra Oficina de Éxito Universitario y Profesional por crear esta colaboración.
Ha comenzado el plazo de solicitud para presentaciones en el festival de arte RE*VER*BER*ATE
Ha comenzado el plazo de solicitud para la edición de 2024 del festival de arte RE*VER*BER*ATE, que tendrá lugar del 1 al 4 de mayo de 2024;los estudiantes tendrán hasta el 1 de marzo de 2024 para hacer sus solicitudes.
RE*VER*BER*ATE, un festival de arte de cuatro días, está abierto a todos los estudiantes de las CPS en el Distrito y brinda a los estudiantes participantes oportunidades para exhibir y presentar sus obras, además de talleres, revisiones de portafolios, y oportunidades universitarias y profesionales. Para más información, visite el sitio web de las CPS o las solicitudes para cada una de las tres categorías distintas del festival.
De tener preguntas o preocupaciones, favor escribir a allcityarts@cps.edu; felizmente les ayudarán.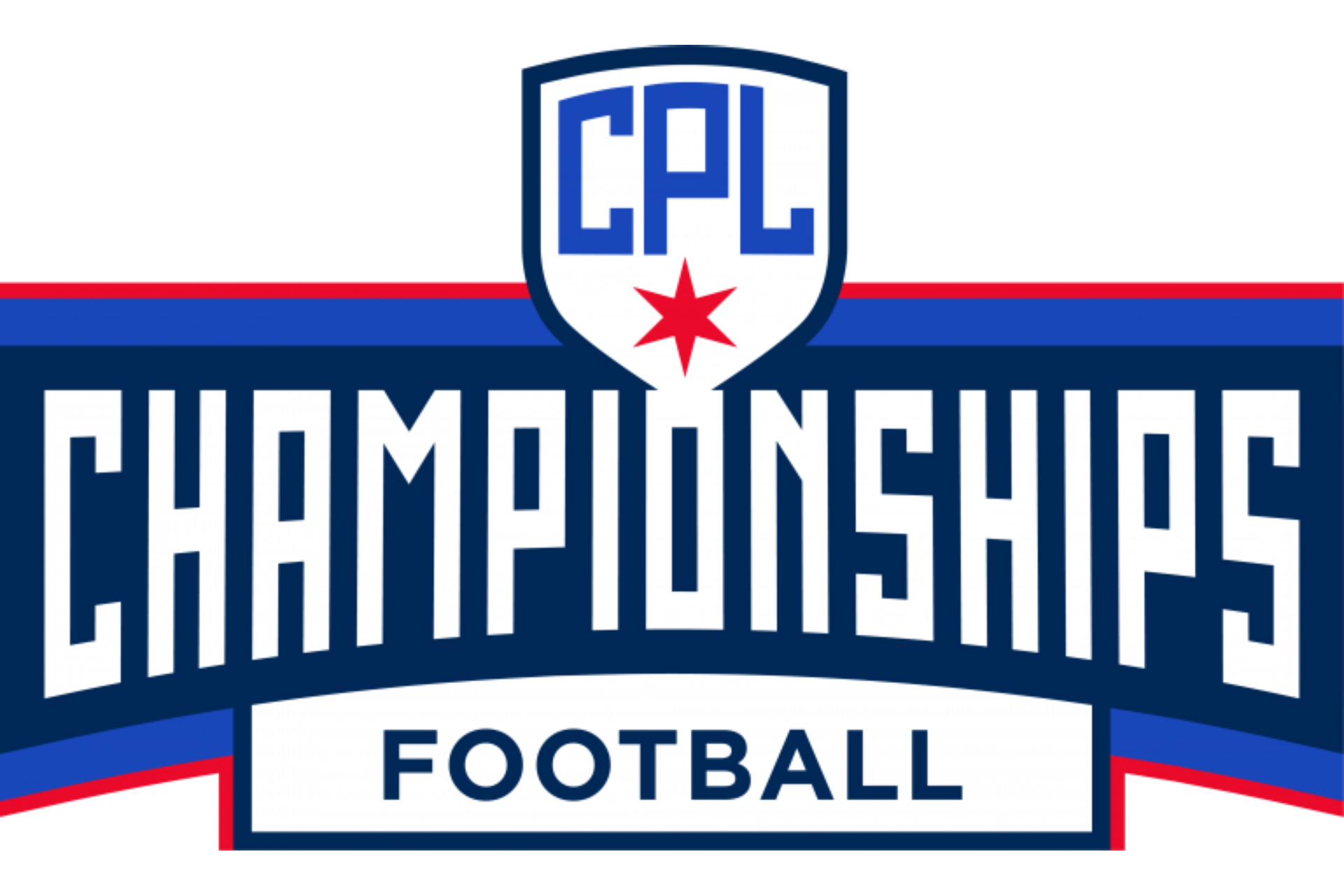 Listas las escuelas Whitney Young y Kenwood para el Campeonato Varsity de Fútbol Americano de la Liga Pública de Chicago el 18 de noviembre
Las escuelas Whitney Young y Kenwood competirán en el Campeonato Varsity de Fútbol Americano de la Liga Pública de Chicago este sábado, 18 de noviembre a las 12 p. m. en Lane Stadium. Ésta será la primera vez que Whitney Young compite en un campeonato local, y Kenwood busca obtener su segundo título en las últimas tres temporadas. El ganador de este partido pasará al histórico Prep Bowl. Haga clic aquí para comprar boletos u obtener información sobre los partidos, programas digitales y detalles de transmisión.
Disponibles las vacunas actualizadas contra el COVID-19 y la influenza por medio de las CPS
Las CPS ahora ofrecen las vacunas actualizadas contra la influenza y el COVID-19, junto a las vacunas requeridas para asistir a la escuela; éstas serán distribuidas por medio de eventos de vacunación y centros de salud para estudiantes. Como hemos recibido una cantidad limitada de vacunas, estamos dando prioridad a los estudiantes que no tengan seguro médico, tengan seguro médico insuficiente u obtengan su seguro por medio de Medicaid; estas vacunas serán libres de costo. Las familias pueden visitar cps.edu/vaccines para obtener más información y programar citas.
Debido a que nuestra provisión de vacunas es limitada, actualmente nos estamos enfocando solamente en nuestros estudiantes. Les recomendamos al personal, los padres o tutores legales que no tengan seguro médico, tengan seguro insuficiente u obtengan cobertura por medio de Medicaid obtener una vacuna por medio de un centro de salud federalmente calificado, o una clínica o evento de vacunación administrado por la ciudad de Chicago. Puede encontrar una lista de estos eventos locales en chicago.gov/covid. También exhortamos a las familias y el personal con seguros médicos privados que contacten a sus proveedores de atención médica para preguntar sobre estas vacunas.
Para detalles completos sobre las vacunas contra el COVID-19, la influenza y otras enfermedades, por favor visite cps.edu/vaccines.
Información importante para familias recibiendo beneficios de Medicaid
Todas las familias que reciban beneficios de Medicaid deben renovarlos anualmente. El estado de Illinois actualmente está enviando por correo, de manera continua, versiones físicas de sus formularios de renovación. El sobre que reciba será así:

Una vez reciba su formulario de renovación, por favor llénelo y devuélvalo lo más pronto posible para asegurar que su familia no pierda su cobertura de Medicaid.
También puede renovar sus beneficios en línea. Visite abe.illinois.gov y haga clic en "Administrar Mi Caso" para entrar a su cuenta. Además, podrá encontrar en cps.edu/medicaid un guía de paso a paso sobre cómo renovar sus beneficios por correo postal o electrónicamente.
Si necesita ayuda con este proceso, llame a la línea directa Healthy CPS al 773-553-5437 o llene un formulario de solicitud de asistencia, y un coordinador de la Oficina de Salud y Bienestar Estudiantiles de las CPS felizmente le asistirá.
Fechas importantes
Para más eventos próximos en el Distrito, visite cps.edu/calendar.