Teach Chicago Tomorrow is building a new source of teachers who look like Chicago kids, come from Chicago communities, and are invested in Chicago neighborhoods. This is a priority strategy for CPS, and underscores the district's commitment to educational and economic equity. We're not trying to persuade these students to choose a teaching career; we're investing in our high school graduates who are already interested in teaching.
Through intentional career pathway design, targeted outreach and counselor engagement, and academic and financial support, Teach Chicago Tomorrow will help ensure that more young Chicagoans who aspire to a teaching career will achieve their goal.
Are you a student, or a parent of a student, in the CPS Class of 2021 or 2022? Watch our explainer video above to get a good idea of this opportunity at hand.
Explore the Journey
Learn more about Teach Chicago Tomorrow, including how to apply to our Inaugural Pathways Partnership or use our Teach Chicago Tomorrow Toolkit.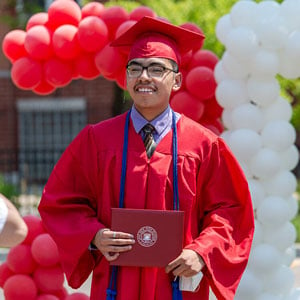 Apply
Enroll
Build
Practice
License
Teach
Fast Facts
The district currently hires about 140 CPS grads as teachers each year. We project this new strategy eventually could more than triple – to 500 – the number of our graduates hired each year as teachers for the district.